Check what our clients say about our agile software development
We have a great

10+ year

history that worths your attention

.




If you are still in searches yet

scroll down

and check testimonials from our customers.
Long term IT products with years of support and evolution

Europe's most trusted courier network. Connects couriers and drivers
Aleks Mladenovich, UK: "Ardas were tasked with the re-development of our mature SaaS application. They initially helped us with our new hosting architecture before working with us to re-design and develop all elements of the application. They continue to work on our ever growing list of requirements. Our cooperation lasts for 6+ years. The team at Ardas are extremely skilled, they have an in depth knowledge of existing technologies and programming languages. In addition, they continue to explore new options and as a result we have a robust, resilient, fast and scalable enterprise level application."

Provides secured real time unified communication solutions

Symon Blomfield, UK: "Since 2006, we have worked with the Ardas software development team on some of our most significant project developments and over that time developed a close and trusted relationship. Through their skills and experience, they always seek to add value and ideas. And they are always willing to go the extra mile to deliver. In today's site development market finding a company that puts its client's business needs first is worth a lot. I highly recommended them."

Facilitiation of business analysis, strategic planning and design

Chris Cotton, UK: "I have been working with the guys from Ardas Group for over 8 years on various projects for me and my clients all of whom are in the security, high tech communications and SaaS sectors. Ardas have a fantastic work ethic, amazing problem solving abilities, they continually provide a standard of work with attention to detail of the highest quality. Using their tried and tested agile lean methodology has enabled our clients projects to be delivered in small pieces very quickly indeed! Their diligence and confidentiality is also refreshing."

Qualified team with high level of technological skills

James Robins, CFO at Infinox Capital Ltd 2017: "Ardas worked closely with Infinox to translate business and regulatory requirements into specifications that could be reviewed by business and technology teams. Ardas then implemented the specifications, including real time sync between multiple cloud providers (global regions). This gave instant, automated transactions and visibility for all roles. And full accounting support (reconciliation, revenue shares and rebates, money management), Partner Center with multi-level marketing, role-based document access, and client on-boarding management (identity document management and authentication, online verification and control, instant document search and access such as utility bills and passports)."
Startups and innovative solutions

Processing platform for electrocardiogram analysis with API for manufacturers

Andrew Karol, Ukraine: "Ardas is an amazing IT company that deeply understands the specific of start-up business. They are not just IT developers but experienced consultants when it comes to lean stat-up methodology and cost-efficient development. And we were also pleased by personal involvement of Ardas team in our project."

Celebrity News with over 16 million readers every month across Europe

Tom Spence, Sweden: "We worked with Ardas to develop an online publishing platform. Ardas were an invaluable asset in helping guide us through the possibilities of Drupal, and to implement great solutions that met our requirements. I would recommend Ardas for any web project."
Subcontracting experience that lasts for years

Develops and executes comprehensive internet marketing solutions

Seth Brown, USA, Colorado: "Ardas are consummate professionals. They have great development and communication skills in software development and they know what it takes to build websites from start to finish."

Keynote Highlighting Trailblazing Trends in Commerce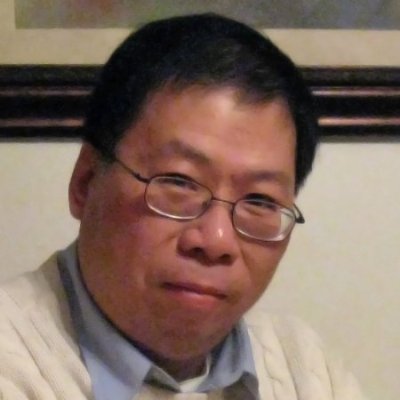 Robert Jung, USA, CA: "Ardas has been one of our most reliable partners for our most urgent and complicated projects. No matter how difficult the situation is, Ardas always steps up with solid performance, thoughtful solutions, and a professional demeanor. It is always a pleasure to work with Ardas."

A web and mobile application development company from Sweden

Hans Becker, Sweden: "We have been working with Ardas on a few major development projects and they have been a good partner for us, listening to our needs and executing rapidly. Fast development cycles and quick turn around have made the projects successful."

Provides website and software mobile development and outsourcing services

Jason McMahon, Belgium: "We have been working with Ardas for a while now and are very impressed with their technical knowledge. Their projects are handled well and the depth of experience is impressive."

A creative team of dedicated web developers joining forces to do cool stuff

Roel De Meester, Belgium: "We've worked with Ardas on several projects. They deliver fast and good. We like that they keep track of the latest movements in the open source community, and have suggested Ardas to several clients who needed faster than light response to a request."