How IoT Affects Banks and Financial Services
The Internet of Things has a wide range of opportunities for banks and financial services. In this post, we'll review the applications of IoT in the industry.
The Internet of Things is among the emerging tech trends that are widely embraced by most modern industries. While retail, automotive, and smart devices are the primary markets to benefit from the technology, there's a wide range of IoT applications in the banking field as well.
How can financial service providers benefit from this technology? What are the top IoT financial services applications? How does the Internet of Things affect banking? We'll do a detailed rundown on all of the above in this post.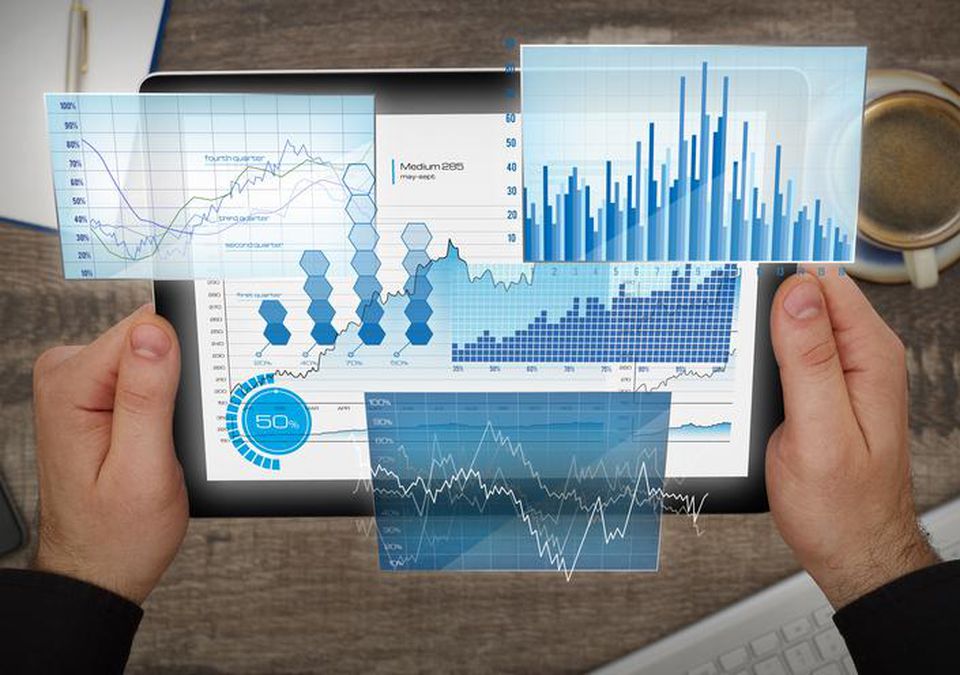 State of IoT
In case you're new to the Internet of Things market, you might be wondering if it's more than just a fad in the tech community. However, statistics show a consistent pace of the adoption of IoT in financial services. Here are a few insights on the market gathered by researchers and analyst companies.
By 2025, the economic impact of IoT will reach over $11 trillion dollars as estimated by McKinsey;
According to a Statista report, the worldwide base of connected devices for telecommunications amounts to 75.44 billion units.
IoT is a major investment for the private sector - based on the data provided by Statista, companies are expected to bring in over $863 billion by 2025.
Such numbers prove the Internet of Things in the banking industry to be a worthwhile investment for financial companies. The good news is, there's more than enough room for IoT innovation - even newcomer startups can stand out and increase brand visibilities by implementing the technology.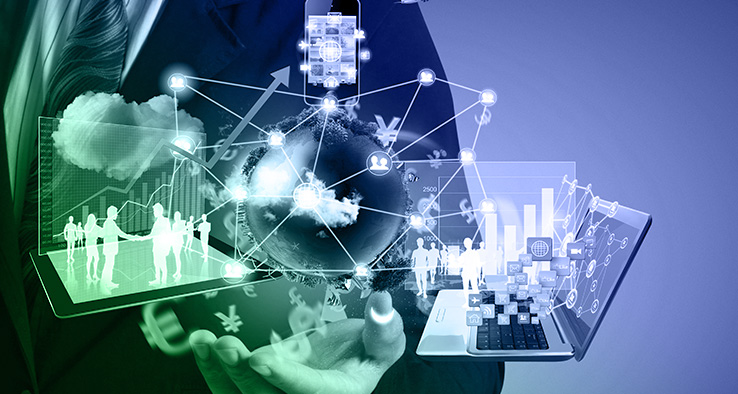 IoT in Financial Services - Top Applications
Before implementing new technologies into your business, it's crucial to examine the market. There are more than a handful of successful fintech projects out there for startup managers to use as a reference point.
Here are the most promising applications of the Internet of Things in the financial field.
1. Intelligent Asset Monitoring
The Internet of Things allows banks to keep an eye on their own equipment, assess the assets of a branch's uses and improve the quality of decision-making while providing loans, improve the efficiency of risk management, and so on.
Here are a few potential uses of IoT in banking, fintech for asset monitoring:
Collecting data on ATM usage to ensure the machine is used to its peak efficiency or that it is located on a favorable site. The Internet of Things will be able to collect information on how the machine is reducing its downtime.
Gathering and processing data about clients' personal records to know their pain points and provide users with win-win services.
Collecting real-time data on market fluctuations, allowing banks to increase the number of locations in a smart way.
IoT and banking unity enhances IoT Security Issues and improves the quality of borrowers' activity and collateral monitoring.
Needless to say, for IoT systems to collect a high amount of data, they will require the use of AI systems as well as security-related investments.
At the end of the day, smart banking asset monitoring will have a positive effect - it'll cut down the operating costs of running a branch and improve the retention rate.
2. Deeper Customer Insight
As businesses become more consumer-centric, it's crucial to offer personalized experiences to both new and regular clients. The Internet of Things helps banks get insights into their clients' and debtors' behavior and extract deeper meaning from them. Here are a few practical benefits of collecting consumer insights with IoT systems:
Checking creditors' habits to precisely evaluate their creditworthiness;
IoT systems will help clients find a branch within their reach, thus saving time needed to get to the bank;
As consultants will be able to get real-time customer data, the quality of customer support will be faster and more to the point.
Gathering customer-related data and building a system of patterns around it will help banks handle their relationship with customers in a proactive way.
3. Wearable Payments
Paired with wearables, the impact of the IoT on the banking industry will grow impressively. The technology has the potential to transform the way financial service providers allow users to pay the bills, speed up the transaction, and increase its quality and security.
Here are a few potential ways to use wearable technology in banking:
As soon as a client has entered the branch, an IoT system sends announcements and news related to finance to his wearable device. This way, a bank will be able to foster a meaningful connection with its customers and improve brand visibility.
Wearables can replace Google or Apple-based transaction apps and dominate as a preferred method for carrying out transactions.
Contactless wallets will allow bank clients to instantly check their account balance or the state of a loan.
Tech leaders like Google have already added payment features to their wearables. With
Google Wear OS
, you'll be able to carry out transactions in the US, Canada, UK, Australia, and Spain. The list of available locations is updated on a regular basis.
4. Fraud Detection
Hacker attacks have been at the center of top news stories over the last couple of years. Security breaches at Facebook (87 million victims) and Quora (100 million profiles involved) proved the unreliability of traditional security systems.
As the carriers of sensitive data, financial institutions started investigating heavily in security risks mitigation. The Internet of Things can be helpful for detecting and blocking potentially hacked accounts.
For instance, an IoT-system can gather user data and analyze the activity. Then, the data is transferred to the cloud, where it's matched against users' traditional behavior patterns to ensure they are consistent. In case suspicious activity has been detected, the account will be temporarily disabled while the user is instantly alerted.
Among the pioneers in implementing innovative fraud detection systems, American Citibank and the UK-based British Standard Chartered are worth mentioning as both institutions invest heavily into AI and IoT-based cybersecurity solutions.
5. Improved Investments and Capital Market Visibility
Tracking the real-time state of the market is crucial as a part of improved investment decision-making. Both private investors and global corporations will be able to benefit from the Internet of Things in regards to improving capital market visibility.
Here are the main IoT applications in the capital market:
Real-time data scanning for better investment assessment;
Originating autonomous trades;
Gathering and generating trade strategies, ideas, and recommendations.
6. Proactive Customer Service
The Internet of Things can help banks predict customers' needs by scanning the data collected during their visits. From data gathering to automatic service initiation, the examples of IoT in improving customer service are numerous. For instance:
A client can be redirected to a free counter or be notified on the total waiting time to improve their task management efficiency - an IoT system sends the relevant data to their mobile phone;
A beacon-based system will allow bank clients to find the nearest branch in a different city or country;
Branches will be able to share user data instantly to provide a fast and personalized experience in any location;
Increase payment and account security using a biometric system;
Banks can start 100% automated branches with no human workforce.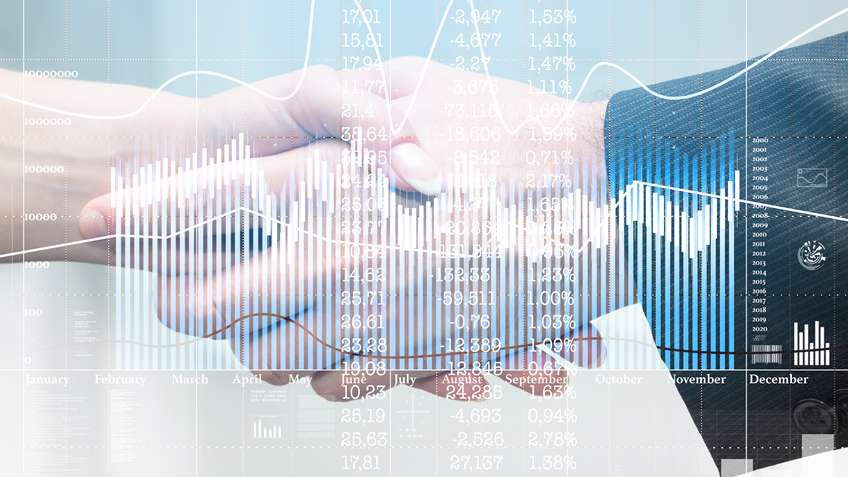 Our Experience at Ardas-IT
As an innovative IT company, we have worked on more than a few fintech projects involving IoT. In our experience, banking service providers that use big data to improve customer service and automate inner business processes to achieve higher performance across all branches.
This has to do with the fact that the Internet of Things makes banking standardization easier. Employees at all locations can share practices and collected data.
Clients, on the other hand, enjoy being a part of an innovative environment - that's why IoT for financial services adoption is a win-win move in terms of brand visibility.
At Ardas-IT, we understand the responsibilities that come with IoT and financial services. That's why we primarily focus on security as well as providing banking institutions with guidance on best data storage and processing practices.
In our experience, fully automating the banking process might not be the best idea as IoT is far from being a technology that is simple by definition. It's best to combine the hardware/software power with human intelligence to achieve the branch's peak performance.
Conclusion
The pairing of the Internet of Things and banking is a rapidly developing trend. Needless to say, banking is slower in adopting the Internet of Things than other business sectors - the implementation scale, however, is quite impressive.
While, in other fields, startups are often the ones to pave the way of the new technology, when it comes to banking, the industry leaders are just as interested in the potential of IoT.
In case you're considering building a financial IoT solution, contact Ardas-IT. Our team of experienced developers and data scientists have worked on small and global-scale solutions that use the Internet of Things and financial services. Projects we have developed are both consumer- and business-centered.
Take a look at our portfolio to get to know Ardas-IT better. To discuss a project with us, feel free to reach out!