 Modernize Your Product
We will help update legacy systems to provide new, extensive functionality, reduce maintenance costs, improve product performance and flexibility, as well as its scalability, and leave room for continuous improvements.
Create Сustom Software From Scratch
We provide custom software engineering services based on the solid experience of our developers in various domains and tech stacks. This and a systematic approach to each project and its needs allow us to develop highly successful products with extensive functionality from scratch.
Pro Specifications for Your Idea
You can approach us even if your project is only at the idea stage. We'll involve the best specialists in research and validation and help create a detailed step-by-step development plan, considering all your business needs and market conditions.
Digitize Your Business
We won't let you stuck! Get fresh solutions for your business growth, or maximize the current ones with the help of state-of-the-art digital technologies. Our custom software development solutions will help you always stay on top.

Facing Any of These Issues With Your Custom Solution?
Technology can change the way we work, sell, and do everything. With custom software development we can help you to solve any problem.
No effective tools?
Custom software development should be considered if you are still working with old ineffective tools that need to be updated in this volatile world.
Weak or no automation?
A lot of manual work? Because of the slow service speed and high costs, you cannot be competitive or even the best? Let's discuss a custom software solution that will fix it.
Losing information?
Loss or ineffective handling of data, long search for the necessary information, slow customer service - everything can be solved with a smart software solution.
Idle processes?
The inefficiency of processes can take lots of time and money. In fact the custom software development can optimize processes and cut costs.
Our Custom Software
Development Services
To increase revenue, you have to plan the strategy of getting new customers. Custom software development can offer advanced solutions to achieve the next level.
Successful Custom Development Cases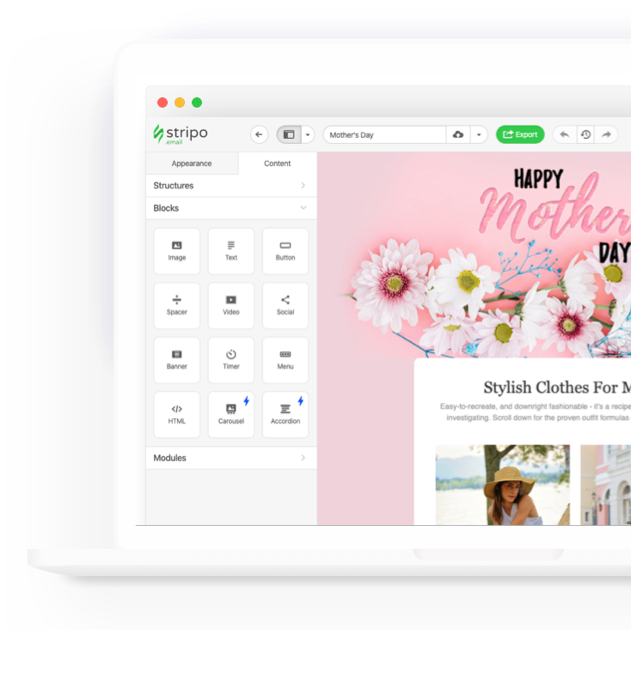 Custom Email template visual builder
Today 30 our experts are working to provide full-stack development and support for this SaaS including business and financial monitoring, drastically reducing all the costs for IT engineers.
4 years of cooperation;
163K registered users;
11% monthly growth;
15M$ estimated costs.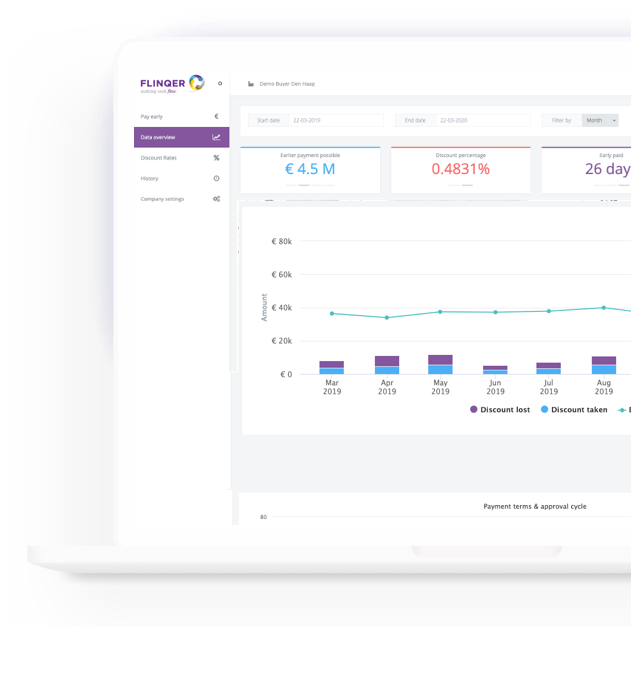 Custom omnichannel marketing campaign automation platform
The team of 42 experts created a tool that sends around 2B of emails, SMS, and push notifications monthly, it is used by Toyota, Volkswagen, Shell, HiPP, BMW, Ferrari, Lacoste, etc.
7 years on the market;
70000 registered users;
6% monthly growth;
30% estimated costs.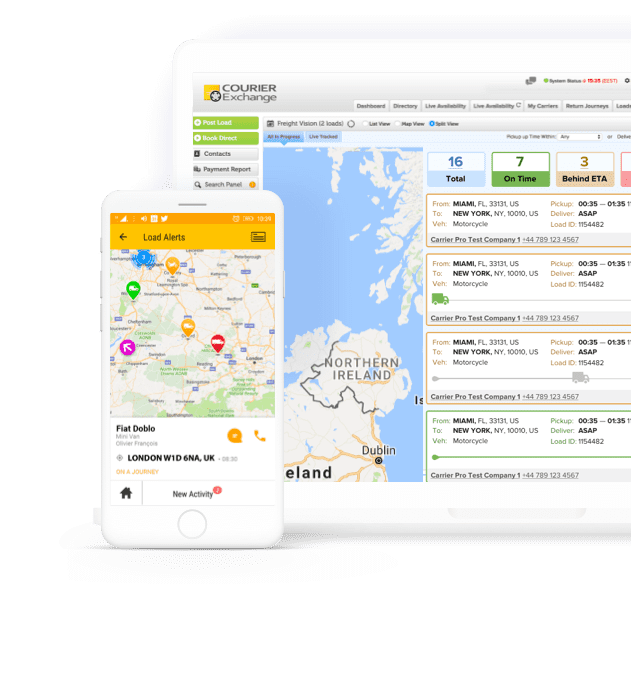 Custom courier SaaS platform for the transportation industry
We started with a dedicated team of 6 IT engineers in 2007 and today it is a large IT department that works closely with a core business team in the UK.
Trusted by over 7K businesses;
170,000 loads per month;
50,000 available vehicles;
£190M worth of contracts per year.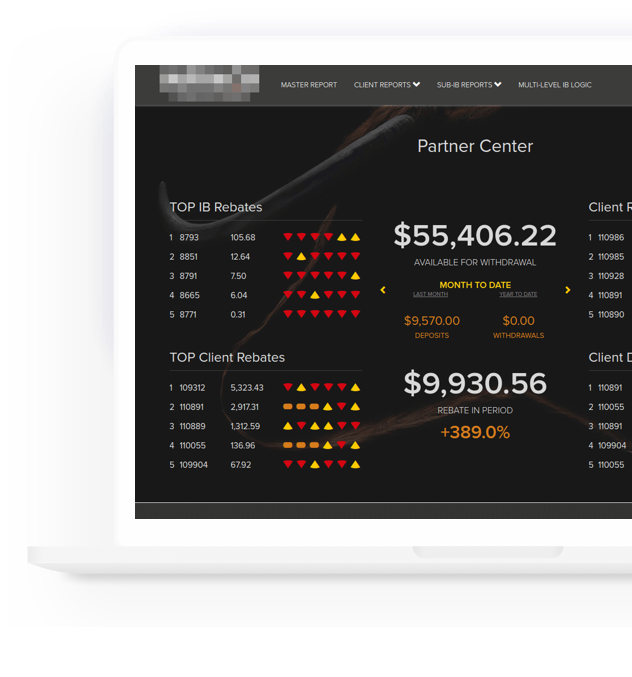 Positioning
The complete system for an FX broker that handles all financial relations between a broker and its IBs organized in a multilevel hierarchy. Over 10 years on the market, presented in 12 countries, supporting over 15 languages, using more than 200 trade instruments of different kinds
Tech solution & Platforms
We were given the old system with many separate solutions with no integration and a lot of managing people supporting it.
Our Benefits that matter for your custom software development
Experienced Team
We start a team with the most relevant engineers with similar products or industry experience. So they are ready to use it in your area of business.
Established Process
We are very flexible and create teams as efficiently as possible for the client's needs so that they integrate better and evaluate their work regularly.
Any Expert in Any Area
Business analytics, UI/UX design, front, and backend development, database development, and other experts to do any custom software development.
Collaboration Manager
He helps all team members to integrate better into the core team and, every month, makes sure that the collaboration goes smoothly. This is free of charge.
Optimal Size Team
We are mature not to make many mistakes inherent in small companies, but not so large that our rates cease to be effective.
Constant Improvement
We upgrade your team - employee education which is free for you, but we ensure they are familiar with the latest technologies.
Technologies
for Custom Software Development
We use different technologies, frameworks, and tools for custom software development. We always pick up the optimal combination for a customer to achieve the best result, reduce the cost, and speed up the development process.
Custom Software Delivery Process
Team Models for Custom Software Development
Part-time
team
Your project is assigned to certain people
Little workload - no need to hire full-time people
No monthly payments - pay for only worked hours
Dedicated
Team
Work only on your tasks - never switch to other projects
Enough work to keep employees busy
No recruiting and hiring expenses - easy onboarding
Project
Outsourcing
You have no IT resources - we do all the technical job
No need to set up anything - we are fully ready to start
We can start with any materials you provide
Experienced Team in Software Solutions
Step By Step Development
Going slowly doesn't prevent arriving. When starting a new custom development, focus on creating a product with the functionality that will make it unique. So you can objectively assess the result in the market and not spend extra money.
Smooth Working Process
Any company consists of a large number of overlapping employee work processes. Custom software development solves any communication problems between colleagues and sets the working process in auto mode.
Fewer Expenses in the Future
Some tasks require additional labor and, accordingly, more costs. However, a well-designed tool can easily perform tasks independently, saving investment for growing your business.
Competent Delegation
With a growing business, it is simply impossible to do everything yourself. Custom team nanaging tools will help you set up task delegation and control.
FAQ About Custom Software Development Services
If you consider to develop a custom software solution, there will be lots of questions to discuss, but we are ready to answer to few of them right now.
Recognitions
and Partnerships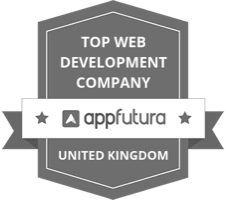 Tell Us About Your Project
If you need help in building custom software that accurately meets your requirements, get in touch with our experts and discuss the development solution. It is FREE and we engage fast. We will help you to gather the right experts with big experience in custom development and a deep understanding of a particular field.
Andrew
Ryzhokhin
Chief Executive Officer