Custom Software Development Services
for any non-standard solution or a product
Custom software development will help to stay on the top of the market and automate your business. With our sharpened development process we work closely with the business core team to perfectly match the client's requirements.
Check Our Rates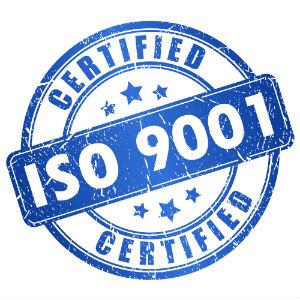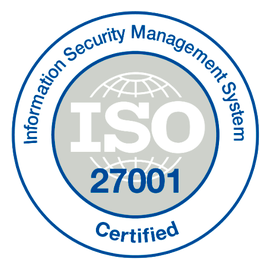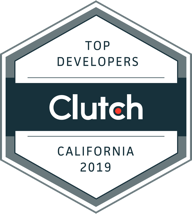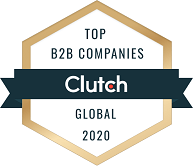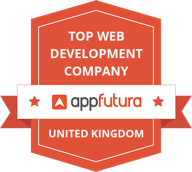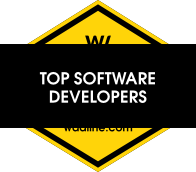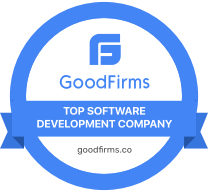 Facing any of these issues with your custom application?
Technology can change the way we work, sell, and do everything. With custom software development we can help you to solve any problem.

No effective tools?
If you are still working with old ineffective tools that need to be updated in this volatile world, the custom software development should be considered.

Weak or no automation?
A lot of manual work? Because of the slow service speed and high costs you cannot be competitive or even the best? Let's discuss a custom software solution that will fix it.

Losing information?
Loss or ineffective handling of data, long search for the necessary information, slow customer service - everything can be solved with smart software solution.

Idle processes?
The inefficiency of processes can take lots of time and money. In fact the custom software development can optimize processes and cut costs.
From idea to delivery of the custom software product development
We have a full development cycle from a pure idea to delivery of a tested product that fully meets your needs and market requirements.
Discovery
We study everything in detail and define the main stages of development, thanks to which we come to the most optimal solution.
Envisioning
Visualization, design, UI UX usability, planning, architecture - we consider every step of development without exception.
Development
We take care of all the complex technical routine from PoC and technology selection to beta testing of the application development.
Embedding
Whatever unexpected development paths come to light, we do not abandon the product, but accompany it at the stage of implementation.
Custom software solutions we offer
To increase revenue, you have to plan the strategy of getting new customers. Software development can offer advance solution to achieve the next level.

Saas platforms
SaaS web and mobile apps for various types of businesses, business intelligence for SaaS applications.

MVP for startups
A clever and lean approach to developing MVPs for startups to speed up market penetration and save invested funds.

Enterprise solutions
Software solutions used by enterprises for business process automation, data science, accounting, finances, management, administration, staffing, and many more.

Marketplaces
Marketplaces for any areas including web and mobile frontends, high-performance backends, and business intelligence for monitoring.
Why working with us is safe?
We worked hard to create a safe and confident custom software development and support processes.
Work for hire
IP for all software is 100% yours.
ISO 9001 certified
Well-polished management and processes.
ISO 27001 certified
The highest attention to security.
NDA and DPA agreement
We take responsibility for nondisclosure of important business matters and privacy of your customers' data.
Fully insured business
Even if something goes wrong from our side, you do not risk your money. Our company is insured to protect your invested money into project.
How does our custom software development company cooperate
Part-time team
Continuous support of your project by well-known engineers, cost effective, optimized for early growth phase
Your project is assigned to certain people

Little workload - no need to hire full time people

No monthly payments - pay for only worked hours
Find the needed technologies
Dedicated team
Ideal for successful companies with massive workload that want 100% of full-time dedicated employees.
Work only on your tasks - never switch to other projects

Enough work to keep employees busy

No recruiting and hiring expenses - easy onboarding
Hire a dedicated team
Project outsourcing
Complete delegation of your software development without any difficulties, worries or even involvement.
You have no IT resources - we do all the technical job

No need to set up anything - we are fully ready to start

We can start with any materials you provide
Develop a SaaS project
Successful cases with custom software development
We have been working on a full cycle of custom software development in these projects from start to finish, providing to the customer all the expertise he needs.
Custom omnichannel marketing campaign automation platform
The team of 42 experts created a tool that sends around 2B of emails, SMS, and push notifications monthly, it is used by Toyota, Volkswagen, Shell, HiPP, BMW, Ferrari, Lacoste, etc.
7 years on the market;
70000 registered users;
6% monthly growth;
30% estimated costs.
Custom development of GDPR & CCPA compliance management tool
When the software was developed and stabilized we reduced the team to 5 engineersin total to optimize the costs, providing all technical support.
3 years of cooperation;
Over 10M users in the database;
15,000 requests every day;
Supporting Android, iOS, Facebook, Amazon games;
Custom Email template visual builder
Today 30 our experts are working to provide full-stack development and support for this SaaS including business and financial monitoring, drastically reducing all the costs for IT engineers.
4 years of cooperation;
163K registered users;
11% monthly growth;
$15M estimated cost.
Custom courier SaaS platform for the transportation industry
We started with a dedicated team of 6 IT engineers in 2007 and today it is a large IT department that works closely with a core business team in the UK.
Trusted by over 7K businesses;
170,000 loads per month;
50,000 available vehicles;
£190M worth of contracts per year.
Our Benefits that matter for your custom software development
We use the budget of our customers making sure revenues will exceed all development costs. That is what we called smart investments.
Experienced team
We start a team with the most relevant engineers who already had experience in similar products or industries. So they are ready to use it in your area of business.
Established process
We are very flexible and create teams as efficiently as possible for the needs of the client so that they integrate better and evaluate their work on the regularly basis.
Any expert in any area
Business analytics, UI/UX design, front and backend development, databases development, and other experts to do any custom software development.
Collaboration manager
He helps all team members to integrate better into the core team and every month makes sure that the collaboration goes smoothly. This is free of charge.
Optimal size team
We are mature not to make many of the mistakes inherent in small companies, but not so large that our rates cease to be effective.
Constant improvement
We upgrade your team - employee education which is free for you, but we make sure that they are familiar with the latest technologies.
Simple billing & payment
Once a month, according to the company invoice, and not to each employee (i.e. minus the extra accounting headache and costs).
No legal costs and headache
We make sure that everything is legal from our side, so we provide accountants and legal advisors, Payroll, and taxes.
Using the best technology stack to develop high load and high performance web portals for big audience. Using big data for high load and performance…
Since 2006, we have worked with the Ardas software development team on some of our most significant project developments and over that time developed a close and trusted relationship…
I have been working with the guys from Ardas Group for over 8 years on various projects for me and my clients all of whom are in the security, high tech communications and SaaS sectors…
Ardas worked closely with Infinox to translate business and regulatory requirements into specifications that could be reviewed by business and technology teams…
Ardas is an amazing IT company that deeply understands the specific of start-up business. They are not just IT developers but experienced consultants when it comes to lean stat-up methodology…
We worked with Ardas to develop an online publishing platform. Ardas were an invaluable asset in helping guide us through the possibilities of Drupal, and to implement great solutions…
Ardas are consummate professionals. They have great development and communication skills in software development and they know what it takes to build websites from start to finish…
Ardas has been one of our most reliable partners for our most urgent and complicated projects. No matter how difficult the situation is, Ardas always steps up with solid performance…
We have been working with Ardas on a few major development projects and they have been a good partner for us, listening to our needs and executing rapidly. Fast development cycles…
We have been working with Ardas for a while now and are very impressed with their technical knowledge. Their projects are handled well and the depth of experience is impressive.
We've worked with Ardas on several projects. They deliver fast and good. We like that they keep track of the latest movements in the open source community, and have suggested Ardas to several…
Technologies for custom development
We use very different technologies, frameworks, and tools for saas project development and always pick up the most optimal combination for a customer to achieve the best result, reduce the cost, and speed up a development process.
Backend

Java

NodeJS

.NET

PHP
Frontend

ReactJS

VueJS

AngularJS
Mobile

React Native

Flutter

Data Science

Python
Clouds

AWS

Google Cloud

MS Azure
Contact Us
Experienced team in software solutions
You don't need to know how to develop custom software to win the market, but you have to know those who do it the best.

Step by step development
Going slowly doesn't prevent arriving. When starting a new custom development, focus on creating a product with the functionality that will make it unique. So you can objectively assess the result in the market and not spend extra money.

Smooth working process
Any company consists of a large number of overlapping employee work processes. Custom software development solves any communication problems between colleagues and sets the working process on auto mode.

Less expensess in future
Some tasks require additional labor and, accordingly, more costs. However, a well-designed tool can easily perform tasks on its own, saving you investment for growing your business.

Competent delegation
With a growing business, it is simply impossible to do everything yourself. Custom team nanaging tools will help you set up task delegation and control.
FAQ about custom software development services
If you consider to develop a custom software solution, there will be lots of questions to discuss, but we are ready to answer to few of them right now.
Let us get you through all our custom software services
We understand the importance of defining a software development budget. We strive to help you getting the highest return for the product you invested in. An open conversation about your budget can help us to minimize the expenses.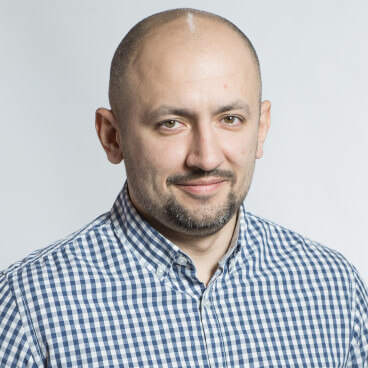 Nik Chernega
An expert in collaboration with customers on custom software development.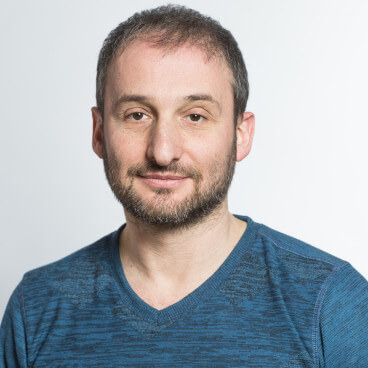 Dmitry Kresin
Ardas co-founder, developer in the past, expert in software business.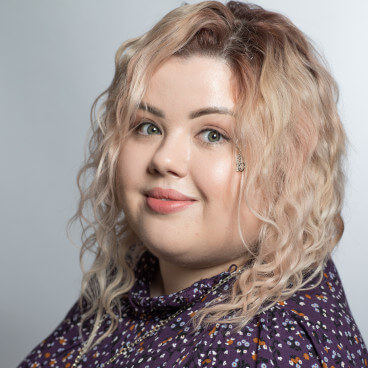 Kseniia Reznychenko
The head of delivery in Ardas responsible for long-term custom projects.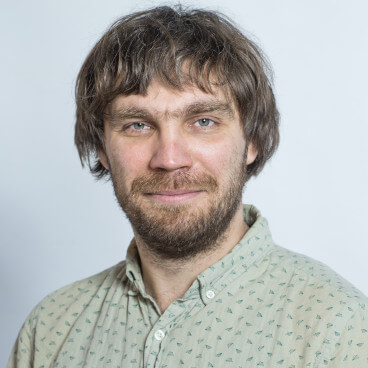 Egor Taldykin
The leading developer and architect coaching engineers in custom solutions.
We have been in custom development since day 1
If you need help in building custom software accurately meeting your requirements, get in touch with our experts and discuss the development solution. It is FREE and we engage fast. We will help you to gather right experts with big experience in custom development and deep understranding of a particular field.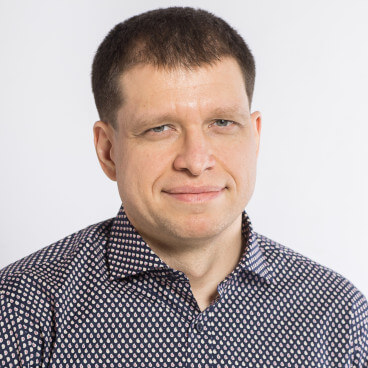 Andrew
Ryzhokhin
Chief Executive Officer