How to Build Custom GPS Vehicle Tracking System
GPS technology is now being used to benefit businesses across various enterprise applications.
Services such as Google Maps, fitness bands, and running apps have already used this technology, but its true power is just beginning to be unlocked by enterprises in 2023.
Businesses use GPS trackers to enhance fleet management, increase logistics transparency, optimize return on investment rates, and promote regulatory compliance.
If you're looking to build a GPS tracking system of your own for fleet management, our comprehensive guide explains the components you need and how to put them together.
Benefits Of Using A Gps Vehicle Tracking System
A GPS tracking system receives information from specialized satellites orbiting the Earth. The GPS module in your smartphone or tracking device picks up these signals and uses the known positioning of the satellites to calculate where the device is.
The satellite network for the GPS comprises 24 active units, which allows devices to receive data from multiple satellites (not all of them, however) at once. This lets users see how the positions of cars, planes, and other moving objects change with minimal delays.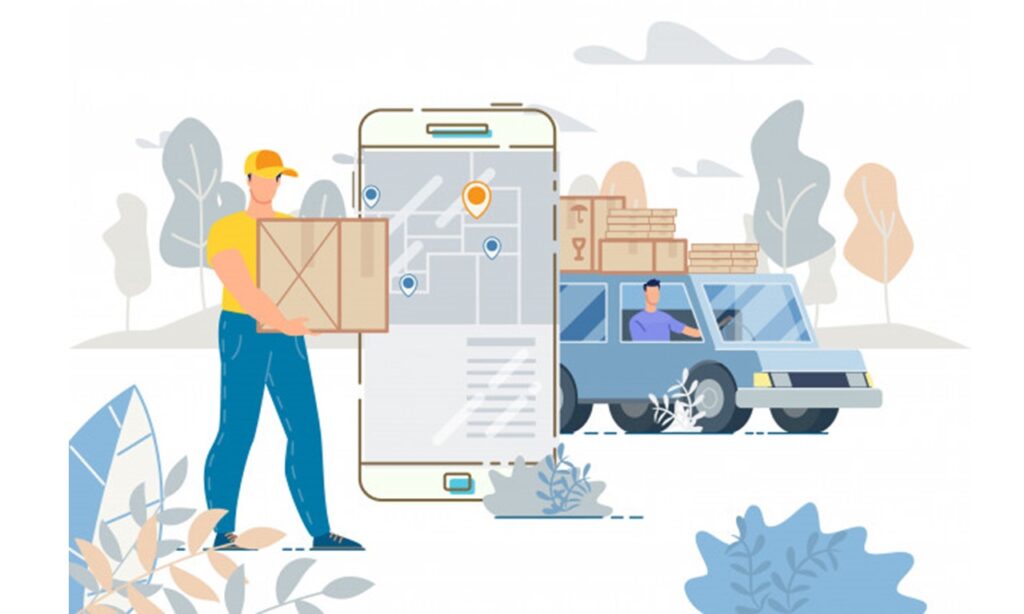 Now that you're familiar with how GPS can be applied, let's look at the three most significant business advantages such systems offer.
Better asset and vehicle security
Fleet units and assets on the move that are lost due to theft typically deliver significant blows to the company's budget. If you want to protect your assets from being stolen and prevent driver misconduct, GPS fleet tracking is the right software to implement.
A GPS system allows you to construct a geofence, separating designated routes from dangerous zones. If any vehicle crosses the geofence, the system will alert the company's managers and, in some cases, the local police force, relaying the details of the truck's current location, speed, and direction.
When combined with other modules (GSM, Wi-Fi, and various connected sensors), GPS can also be useful in detecting unauthorized access to a vehicle by tracking when and for how long the engine was running.
Optimized delivery routes
Using GPS asset tracking solutions helps transform your delivery processes and boost fleet efficiency. First of all, GPS takes part in optimizing delivery routes, thus cutting down fuel costs and freeing up space for additional cargo.
A GPS-based asset-tracking solution achieves this by taking in data about each vehicle's location and comparing it to the corresponding points on digital maps, revealing traffic conditions and road availability. It enables swift rerouting in case of traffic jams or accidents, and you can leverage the accumulated data to plan future deliveries.
Asset tracking technologies also allow drivers to navigate easily, following the best-combined route to several venues.
Secondly, the technology helps avoid excessive idling time and the premature depreciation of mechanical parts. A GPS system connected to your fleet can gather information about mileage covered and alert the company when a particular asset has been in use for too long.
Likewise, it enables you to relocate vehicles to different sites if they're underused at their current stations.
Enhanced customer experience
Logistics companies and enterprises providing services or goods to end-users can utilize GPS to show their clients where the requested items come from and how soon they will arrive.
By connecting to the corresponding apps on customers' phones, asset tracking devices can provide essential information about the path each product is taking and whether the client should expect any delays. This helps boost customer trust and loyalty, as people prefer companies with transparent and clear logistics.
Types of GPS vehicle tracking systems
Fundamentally, three distinct types of vehicle tracking systems are available on the market today. All have various advantages and disadvantages. These three kinds of systems are labeled cellular, wireless passive and satellite real-time. But what is the best solution for your fleet? Here is an outlay of the pros and cons.
Cellular tracking has a lower initial setup cost than the other two forms of system. Cellular systems utilize cellular transmissions to transmit information on the whereabouts of your vehicle fleet. It is not strictly up to date however; locations are reported approximately every five to ten minutes depending upon the system you opt for. This type of system does however carry service costs based upon a monthly fee, meaning that it is an ongoing expense and not a one-off payment. The information is normally displayed over the internet using the accompanying software.
Wireless Passive tracking systems differ from cellular systems in the way that they can be considered a one-off payment. Once the system has been installed and set up, it is in place for no further fees; it can be expensive however to set up and install. The reason for this expense is the dual components of hardware and software that must be installed as well as the creation of a database. There is, however, a fundamental problem with this form of a tracking system, the information can only be retrieved once the vehicle has been returned to the depot.
Some companies, because of this major disadvantage, will not want to employ this kind of system as it simply does not provide information at the right time. It also provides no protection if the vehicle is stolen or involved in an accident. Modern passive systems are installing added modems in vehicles, so real-time information is available. This addition has also meant that the system is also far more detailed. This kind of system can now give information on vehicle speed and when stops have occurred. Subsequently, many companies opt for this option as it becomes more advanced and still retains no monthly fee.
Satellite-based tracking systems, while not giving detailed information about the other two systems; do provide a solution around the entire country.
Subsequently, shipping and trucking companies are more likely to select this sort of system. This can be an expensive system to employ, although monthly fees do vary on the detail that the company wishes to be given.
As evermore developments are made in the GPS vehicle tracking industry, combining the benefits of these three systems is possible. What we can be sure of is that as technology clearly advances; these types of systems will become increasingly widespread in a number of industries.
Pros And Cons Of The Hand-Made Gps Tracker
GPS and related technology have brought with them many positives but also some downsides. Let's take a closer look at all the pros and cons.
Advantages of the real-time GPS vehicle system:
GPS is extremely easy to navigate because it tells you a direction for every turn you're taking, otherwise, you need to fancy reach your destination.
GPS works altogether weather, so you would like to not worry about climate as in other navigating devices.
GPS costs you very low compared to other navigation systems.
The most attractive of this technique is its 100% coverage on earth.
It also helps you to look for nearby restaurants, hotels and gas stations and is extremely useful for a replacement place.
Due to its low cost, it's very easy to integrate into other technologies like the telephone.
The system is updated regularly by the United States government and hence is extremely advance.
This is the simplest navigating system in water as in larger water bodies, we have often been misled thanks to a lack of proper directions.
The GPS signal is out there worldwide. Therefore, users won't be bereft of it anywhere.
GPS is often used anywhere within the world, it's powered by world satellites, so it is often accessed anywhere, a solid tracking system and a GPS receiver are all you would like.
Disadvantages of custom GPS vehicle tracking system:
Sometimes GPS may fail thanks to certain reasons and therein case, you would like to hold a backup map and directions.
If you're using GPS on A battery-operated device, there could also be A battery failure and you'll need an external power supply which isn't always possible.
Sometimes GPS signals aren't accurate thanks to some obstacles to signals like buildings and trees and sometimes by extreme atmospheric conditions like geomagnetic storms.
GPS chip is hungry for power, draining the battery in 8 to 12 hours. This needs replacement or recharge of battery quite frequently.
GPS doesn't penetrate solid walls or structures. It's also suffering from large constructions or structures.
Vehicle GPS Tracking System Architecture
GPS vehicle tracking systems particularly used to track the vehicle with live location and other parameters. Vehicle tracking systems are used for fleet tracking, routing, dispatching and security. Every vehicle tracking system is developed on the basis of specific customized requirements. There are various applications of vehicle tracking systems which we have mentioned in this article.​​
We are developing various tracking systems for our clients in different domains. We aim to develop the best quality product from product ideas. Here, we will explain about system architecture of a GPS vehicle tracking system with its applications. Below, the system architecture of GPS vehicle tracking is shown.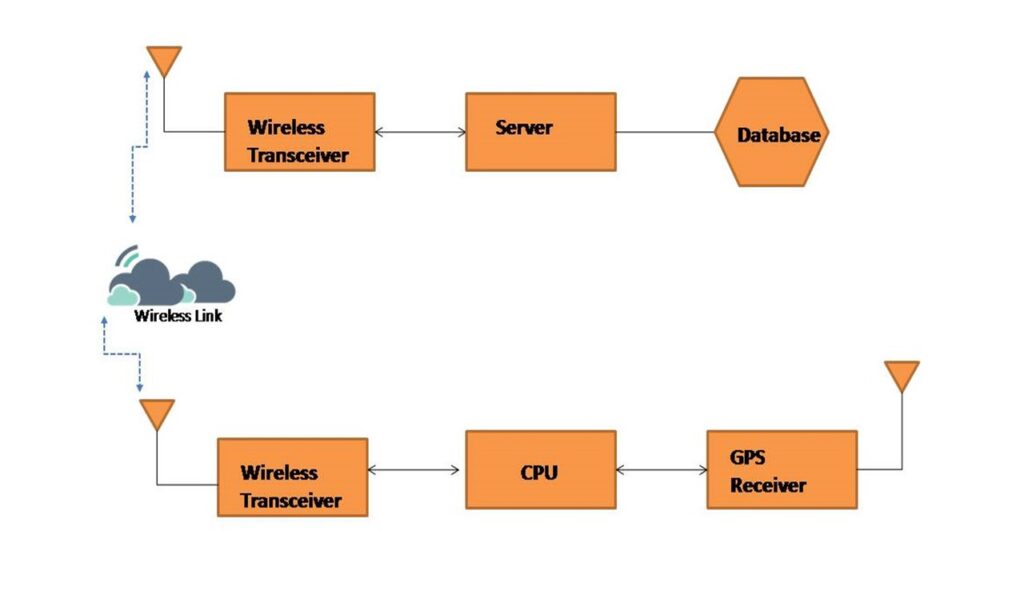 Vehicle tracking system architecture is divided into two parts: An in-vehicle device unit and a tracking server unit. The in-vehicle device consists of a GPS module, GSM module and microcontroller ARM LPC2148. The in-vehicle tracking device is installed into the vehicle. The in-vehicle device unit is used for getting current information on vehicle location, fuel status, vehicle battery status and speed of the vehicle.
Features
If you want to get the most from your GPS tracking system, look for a provider that offers a broad range of GPS features and other important fleet-tracking functions, including the following:
Estimates Time of Delivery
Managing a fleet involves much more than just coordinating drivers, you also have to maintain multiple vehicles on various schedules. Remember that some maintenance tasks are scheduled based on time, while others are based on mileage or engine hours. Ensure your GPS tracking system offers all of these options for maintenance alerts.
Real-Time Tracking
If you need to see where all of your vehicles are in real-time, make sure you select a GPS tracker that includes this feature. Except for the most basic asset protection units, this feature is generally included with most GPS tracking systems.
GEO Fencing
The Geofence feature allows you to set up geographic boundaries around areas that have specific interests for you. Receive automated alerts when the object enters or leaves marked boundaries.
Fuel Monitoring
Easily check the tank's fuel level and fuel consumption along the route in real-time. Check for aggressive driving – rapid acceleration, speeding and braking – that can directly influence fuel consumption. It is a fact that improving driving behavior can cut your fuel costs significantly (by 5% to 15%). Moreover, fuel consumption control is a great preventive measure against fraud.
Location Detecting
Track the location of your objects (vehicles, people, phones, bikes, etc.) online in real-time. Choose from the following maps: Google, Satellite, OSM etc. View additional information about the tracking objects, including their speed, exact address, petrol consumption, travel history, etc.
Engine Block
Remote ignition blocking is usually used preventively. A user (fleet operator, manager or vehicle owner) disables the ignition in the web or mobile applications to make sure the vehicle won't start until unblocked again. No need to get under the hood or apply security codes that can get lost or fall into the wrong hands. Provide both blocking and unblocking in a couple of easy steps.
Route History
Download and review reports in different formats: XLS, PDF, CSV, and TXT. Reports include various information by date and the GPS tracker name, including driving hours, stopovers, distance traveled, fuel consumption, etc. Detailed and group reports are also available.
How To Build A Gps Car Tracking Software?
Creating a tracking device that can be integrated with a vehicle or attached to an object requires a combination of appropriate hardware and software. Here's a brief overview of how to make a GPS tracker solution yourself:
Choose the hardware
Start by figuring out what hardware you will need for the desired type of technology. Asset trackers relying on GPS typically include the following parts:
a GPS module,
an adapter if you're building a GPS device for a vehicle,
a battery,
microcontrollers for memory and peripheral devices, and
a GSM module to connect to smartphones and other mobile devices.
Develop the software
After settling on the hardware, you need to design software to perceive and interpret your GPS device's data. This low-level back-end functionality is typically coded in C.
For higher-level features, such as instilling a geofence, implementing automatic alerts, visual representations, optional route optimization features, AR/VR additions for better inventory management, and other desired pieces of functionality, developers use languages that work best with their chosen platforms.
For Android apps, Java and Kotlin are the top choices. iOS developers opt for Swift or Objective-C, and web services normally utilize JavaScript with HTML/CSS for the front-end and Node.js or Ruby for the back-end. You can also leverage third-party services via APIs, such as Google Maps API, to get the necessary data faster.
Vehicle GPS Tracking System Development Cost
The cost of GPS fleet tracking system development depends on many factors, such as the complexity of the features you want to implement and the location of your development vendor. However, if to make average estimates, the price for a basic web solution is about $100 000 (approximately 1600-2200 hours), while the cost of a basic mobile app is about $70,000 (approximately 900-1100 hours).
As for the development team you need to hire, the fleet tracking system can be created by the joint work of the following specialists:
Frontend developers (Angular or React)
Backend developers (Phyton or Ruby on Rails)
Mobile developers (React Native)
Quality assurance specialists
The project manager
Ardas GPS Tracking Case Study
This courier SaaS product was created in the early 2000s and after successfully passing the post-MVP phase and getting good traction, they had to grow an IT department which was difficult and expensive in the UK. We met them at the beginning of active growth, all their software required refactoring and modernization. We developed a transformation plan and ran a small pilot project to show how we could help and solve their problems. That was the beginning of long and profitable cooperation.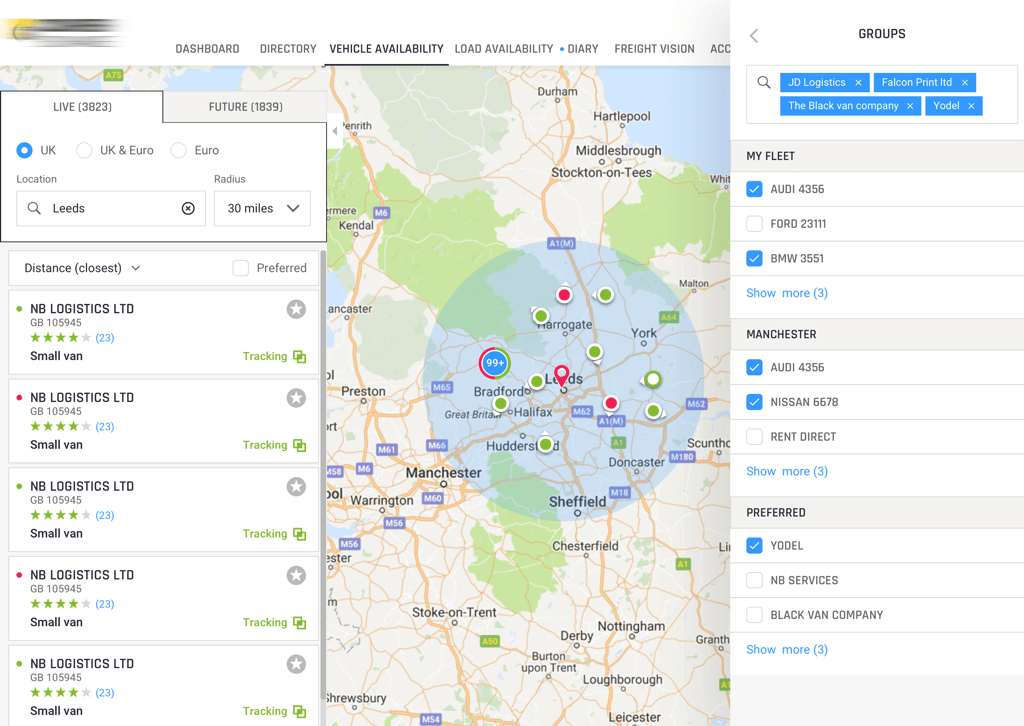 We started with a dedicated team of 6 IT engineers in 2007 and today it is a large IT department that consists of 34 engineers, including front and back ends development, database, and big data engineering, data science, server infrastructure management, QA, task management, and business analysis. The whole team works closely with a core business team in the UK, showing an example of the effective and long-term collaboration between business and offshore development teams.
The biggest challenge was made in 2007-2008 when the first team of 4 developers, 1 QA, and one business analyst had to refactor the system and make it ready for much higher performance, increase stability, and simultaneously guarantee 99% uptime to satisfy existing users. By the end of 2008, we had doubled the team. We brought all professional technics into the development process covering all aspects and levels of this SaaS platform, such as CI/CD, automated testing, scrum, etc. That was a big push and a turning point in the life cycle of this system.
Today we are proud to be a part of the highly technical and very successful SaaS solution. Building long-lasting relations is never easy. We have been accurate with all the details through the years. Even today, we are striving to improve our integration into the business by optimizing our costs and processes. And yes, we would be glad to share our expertise in setting up long-lasting relations for any other SaaS tool that is about to take over the world.
Sum Up
Business processes have become far more complex and smarter in recent years. That's why it's better to use a custom software solution that will help you meet requirements and regulations and optimize all your business processes.
A custom GPS vehicle tracking system can become a crucial component of your success thanks to such fleet management benefits as enhanced productivity, better drivers' behavior, and simplified workforce management. To help you meet all the mentioned requirements, our team can develop comprehensive GPS tracking software or integrate a GPS tracking module into an existing system to speed up cargo processing, provide real-time information on freight tracking, reduce the amount of paperwork involved and automate and optimize all logistics processes.