Real Estate Software Development
Custom solutions for real estate business
Ardas has developed advanced applications for automated valuation models, as well as we were working on applications for better property management or support the sales and rental process based on the latest tech stack.
Explore our latest works
Our Real Estate Software Development Services
This is not the full list of everything we can do, so even if you didn't find the match, let's get in touch and we will share our expertise in a particular task.
Real Estate Management (CRM) Software
Ardas improves the processes of valuation and property management, as well as increasing the comfort of property users. We provide innovative solutions based on artificial intelligence and Big Data;
Real Estate Investment Software
We implement role-based access control (RBAC) modules and payment & accounting software integrations to simplify residential property management processes. We also incorporate lease management;
Real Estate Accounting Software
A digital dashboard can be used to schedule viewings, place reservations and advertise new properties. It is also worth considering a report function, which gives a better view of the transactions;
Real Estate Virtual Tour software
We leverage powerful AR & VR techs to create game-changing solutions, including 3D property visualizations, virtual tours, interactive floor plans, interior design editors, and more;
Inventory Management Software
We offer best-in-class property management and tenant onboarding solutions to automate core business processes and streamline property management workflows;
Real Estate Lease Mangemement
We develop real estate transaction software (RETS) that serves as a centralized hub for secure document storage, transaction management, and client collaborations;
BEMS Software
We migrate your cloud-based real estate app to consolidate disparate data sources, improve performance, enhance scalability, and increase accessibility for all users;
Real Estate Marketplaces
We develop custom IDX solutions to display MLS listings on agent websites, provide consumers with up-to-date active listings, and protect seller information online;
Custom Real Estate Apps
We develop responsive web and mobile applications to help streamline real estate business operations, automate routine tasks, and ensure easy access to market information;
Our Successful Development Cases
Check these financial tools we are now engaged in. Three great cases of very different businesses on their very different stages and levels of success.
The multi-level introducing broker management portal
The complete system for an FX broker that handles all financial relations between a broker and its IBs organized in a multilevel hierarchy.
Big data of companies and customers;
Multiple level broker hierarchy and payments;
Backend and UI for turnkey control and management in a broker business;
Reached $60M annual turnover after 6 years of cooperation with us.
Dynamic discounting SaaS tool for buyers and suppliers
Builds a stronger supply chain, controls over payables, optimizes payment terms. Reduces buyer costs and helps 1000s of suppliers to get paid faster.
B2B fintech startup in its growth phase;
Rescued after losing developers;
Compex refactoring to improve performance;
Big data of invoices;
CFD trading instrument for FX brokers with full market control
A unique trading mechanism analyzes existing data and makes forecasts on the basis of the vector algorithm.
A startup on its post MVP early stage;
Consumer gamified CFD trading tool;
SaaS tool for any company to resell this instrument;
Bigdata of currency, commodity, stock prices;
Difficult China market and cloud infrastructure.
We Bring Into Your Real Estate Solution
We use a wide list of technologies that can work great for a real estate project and cover all possible technical needs.
Architecture
We advise starting development after the architecture completion, rebuilding monolith old school solutions into microserver back-ends.
Big data
Scaling your data storages by bringing big data principles and optimizing big data configurations for higher performance.
Prices & graphs
We integrate with price providers, processing price flows, and develop visualization of price changes in dynamic graphs.
APIs & integration
Designing and developing internal and external APIs to connect with 3d party systems.
Better security
Fixing security issues, creating fraud protection solutions, improving data encryption.
ERPs / Salesforce
Implementing ERP tasks inside your software or integrating with world well known ERP systems.
Business intelligence
Implementing complex business intelligence solutions to take the right decisions and direct financial business in the right way.
Charts & metrics
We provide fintech development in data analysis and create informative graphical charts to show important metrics and dynamics.
Testing automation
Automating QA of the most crucial parts of your business such as database manipulation, calculation algorithms and user interface functionality.
Why Us?
Our company has always been focusing on complicated custom solutions such as SaaS platforms, digital transformation for enterprises, complex algorithms, etc.
17+
Years on the market and always working on our expertise.
160
Software engineers and other experts who can join the project at any stage.
70+
Technologies to cover all requirements that you might be up to.
50+
Startups made from scratch that taught us how to handle any issues.
Using the best technology stack to develop high load and high performance web portals for big audience. Using big data for high load and performance…
Since 2006, we have worked with the Ardas software development team on some of our most significant project developments and over that time developed a close and trusted relationship…
I have been working with the guys from Ardas Group for over 8 years on various projects for me and my clients all of whom are in the security, high tech communications and SaaS sectors…
Ardas worked closely with Infinox to translate business and regulatory requirements into specifications that could be reviewed by business and technology teams…
Ardas is an amazing IT company that deeply understands the specific of start-up business. They are not just IT developers but experienced consultants when it comes to lean stat-up methodology…
We worked with Ardas to develop an online publishing platform. Ardas were an invaluable asset in helping guide us through the possibilities of Drupal, and to implement great solutions…
Ardas are consummate professionals. They have great development and communication skills in software development and they know what it takes to build websites from start to finish…
Ardas has been one of our most reliable partners for our most urgent and complicated projects. No matter how difficult the situation is, Ardas always steps up with solid performance…
We have been working with Ardas on a few major development projects and they have been a good partner for us, listening to our needs and executing rapidly. Fast development cycles…
We have been working with Ardas for a while now and are very impressed with their technical knowledge. Their projects are handled well and the depth of experience is impressive.
We've worked with Ardas on several projects. They deliver fast and good. We like that they keep track of the latest movements in the open source community, and have suggested Ardas to several…
A process of engaging us in your real estate project
We will utilize our experience in custom real estate software development to help you, feel free to engage us and discuss how we can help you. The plan of engaging is as easy as:
Organize a call
with our best IT experts and discuss basic aspects.
Sign NDA
to make sure the details won't leave our office.
Discuss the model
of our cooperation that will suit your business most of all.
Get an estimation
from us and settle down the plan to proceed.
Get their free assistance
These people will get in touch with you, discuss your case and together you will build an effective plan for fintech software development.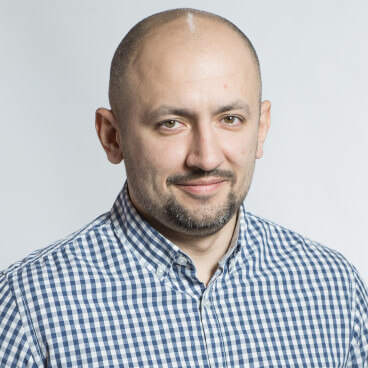 Nik Chernega
A senior collaboration manager who settled down cooperation between customers and remote development teams for 20+ projects.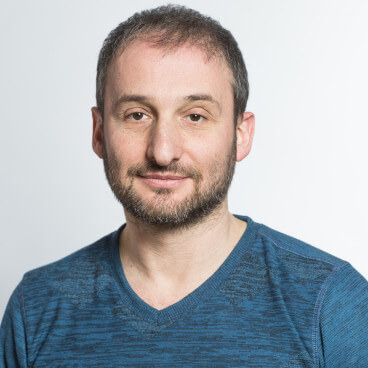 Dmitry Kresin
SaaS product, business, and marketing expert who launched 20+ startups and consulted them on business aspects.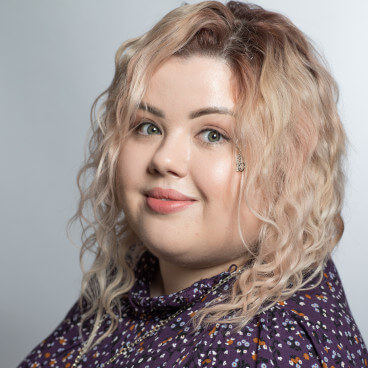 Ksenia Reznychenko
The head of delivery and a senior scrum master who settled development processes in more than 15 SaaS projects.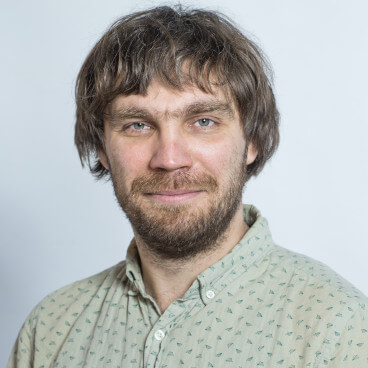 Egor Taldykin
A leading senior developer and software architect who created backend and frontend architectures and leaded development in more than 15 projects.
FAQ about custom real estate solutions
Considering to invest in a real estate software development, there are many questions might arise in your mind, and we are ready to answer to few of them right now.
It usually takes 4 to 6 months to implement an MVP. The development time for a complete project depends on your requirements.
You can provide any list of requirements: from a single idea to a detailed plan with the desired technology stack. In any case, we will analyze the market and offer a solution with the most objective budget.
The tech stack that most software providers use for real estate software development include programming languages such as PHP, .NET, Python, Javascript and Java.
Use our vast experience in real estate development
We gained much experience in real estate for the last 17 years and today this knowledge is at your service.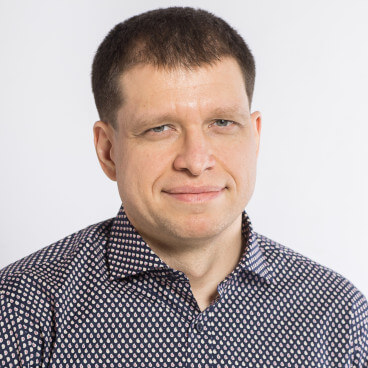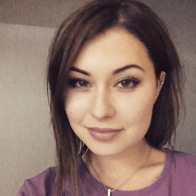 Andrew
Ryzhokhin
Chief Executive Officer