Cloud Migration
to succeed in digital transformation
Optimize the expenses, agility and scalability of your IT environment, by taking the best of your current infrastructure and integrating it with the cloud system.
Check migration cost
Facing such issues with cloud migration?
These problems are common in complex server-side solutions. Perhaps you haven't considered that the issues during cloud migration can be solved much more elegant.
Hidden costs
Insufficient up-time or a high price - extra work of the sysadmin.
Lack of capacity
Low scalability that does not allow for easy pulling of the growing load.
Staff surplus
Too much of server administration, the staff of sysadmins is too big.
Time wasting
The costs of updating and maintaining hardware are high, as a result - more work.
Uncoordinated team
Unnecessary complexities in the removal of work, complex integration of offshore teams.
Scattered servers
Fragmented servers in different locations and you want to gather all in one.
What does cloud migration solve?
Migration to cloud solutions such as AWS, Google, Azure, thanks to our experts and gained experience, will give you the following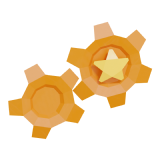 Increment scaling feature
With cloud migration, you can increase resources as quickly as you need to to meet the growing demand for your website or application.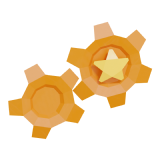 Drop operational costs
Transfering your current infrastructure to the cloud will lower your operating costs and improve the efficiency of your IT processes.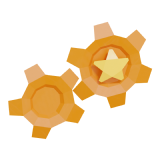 Lower maintenance costs
Cloud infrastructure will save you from the ongoing expenses of maintaining equipment and servers for your project support.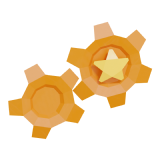 Evolve your business
Migration to the cloud will allow you to expand your business geographically without maintenance, time, human resources of your local infrastructure.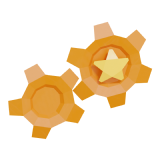 24/7 access
Working in the cloud allows remote members of the team to access your software projects and collaborate anytime, anywhere.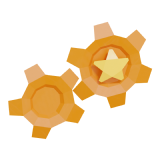 Backup & recovering
Implementing cloud backup and rescue actions reduces risks for your company while increasing business continuity and avoiding expensive business impact.
We apply various migration strategies
The strategy depends on the complexity of your business. When you start moving the application to cloud, there are some important points that you need to consider.
Lift and shift
We move your your existing physical or virtual servers to the cloud as-is.
Replatforming
Our experts modify applications to better support the cloud environment.
Repurchasing
We can access сloud that includes change of the existing licensing model.
Refactoring
We move your software to the cloud without major changes, but using benefits of the cloud environment.
Retaining
Sometimes it is better to wait with migration if you are lacking important info or are hindered by other factors.
Retiring
We identify assets that can be turned off so you can focus on services that have immediate business value.
How we prepare for cloud migration
We understand your fears of unpleasant consequences, so we get ready very carefully for the cloud migration not to break anything
We analyze the requirements and the situation in order to understand exactly what problems we are solving;
We develop a migration plan with clear priorities and synchronization with the rest of the development;
We work on migration strategy to transform your entire business to be more efficient;
We conduct cloud readiness assessment to document the complete state analysis and create a standard migration plan;
We evaluate current workloads, infrastructure and server configuration, security and compliance concerns;
We map all details to their interdependencies in the applications and thus formulate a customized migration plan.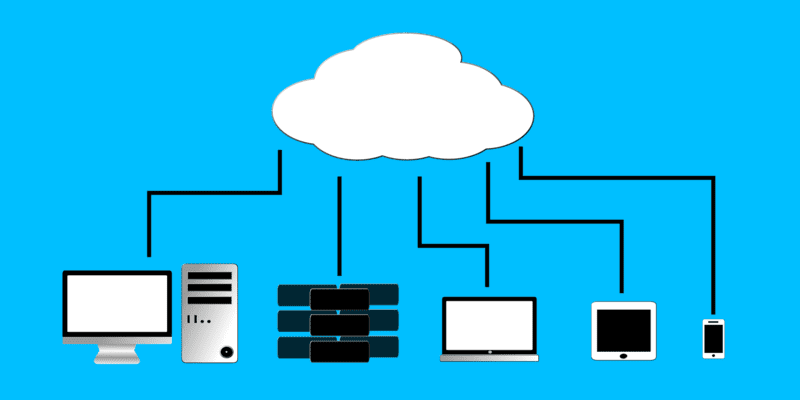 Cloud migration process
Our end-to-end cloud migration approach combines industrial capabilities along with pre-configured tools, techniques, and automation for all cloud models and delivery methods such as IaaS, PaaS, and SaaS.
Cloud migration study and analysis
We will study and evaluate your infrastructure, software & data to determine best fit services based on strategic business needs.
Cloud migration roadmap
Using data from study and analysis, we evaluate your business needs, define opportunities and advise the optimal migration roadmap.
Cloud migration planning
Our team will discover difficulties to identify required remediations helping you reduce risk, time and cost.
Cloud migration implementation
We use automated cloud migration tools to support a smooth transition, along with a transformation plan to stay on track.
FAQ about cloud migration
We identify your optimal cloud migration strategy and offer you the best solution.
Moving to the cloud you will achieve better agility, scalability, flexibility. We focuse on leveraging the best approaches to support you in all stages of migration from scratch through the end and ensure uninterrupted transition.
There is no difference from which server technology the migration is needed. Our company has been operating back in the days when there were no clouds or smartphones, and our expertise includes a full range of knowledge in server system administration.
Studying your project, will help you decide on the best strategy, operating model, roadmap, and ecosystem partnerships to achieve a smooth transition to the cloud.
Let's discuss cloud migration for your project
We can help you with digital transformation and making the move to cloud through the right strategy, roadmap, workflow model and ecosystem collaborations. Leave your contact details to request a call!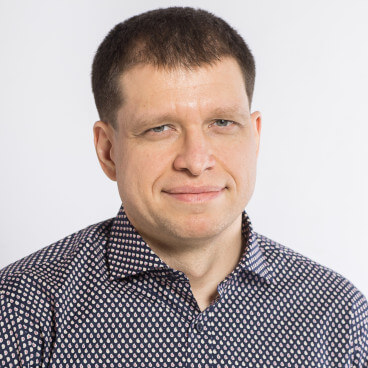 Andrew
Ryzhokhin
Chief Executive Officer