With the help of technologies our experts make IT possible
We are in a constant process of

improvement and growth.
Our education

is the basis of Ardas Group development.




Certificates, hours of workshops and hard work to

improve our knowledge.
Java 5-10
Servlets, JSF, GWT
Spring
Jersey, Spring MVC
Hibernate
Tomcat, Jetty, JBoss
Used to develop mobile applications, games, complex applications and numerous other software.
A few facts about Java:
The tool number 1 among developers
Java is used in over 3 billion devices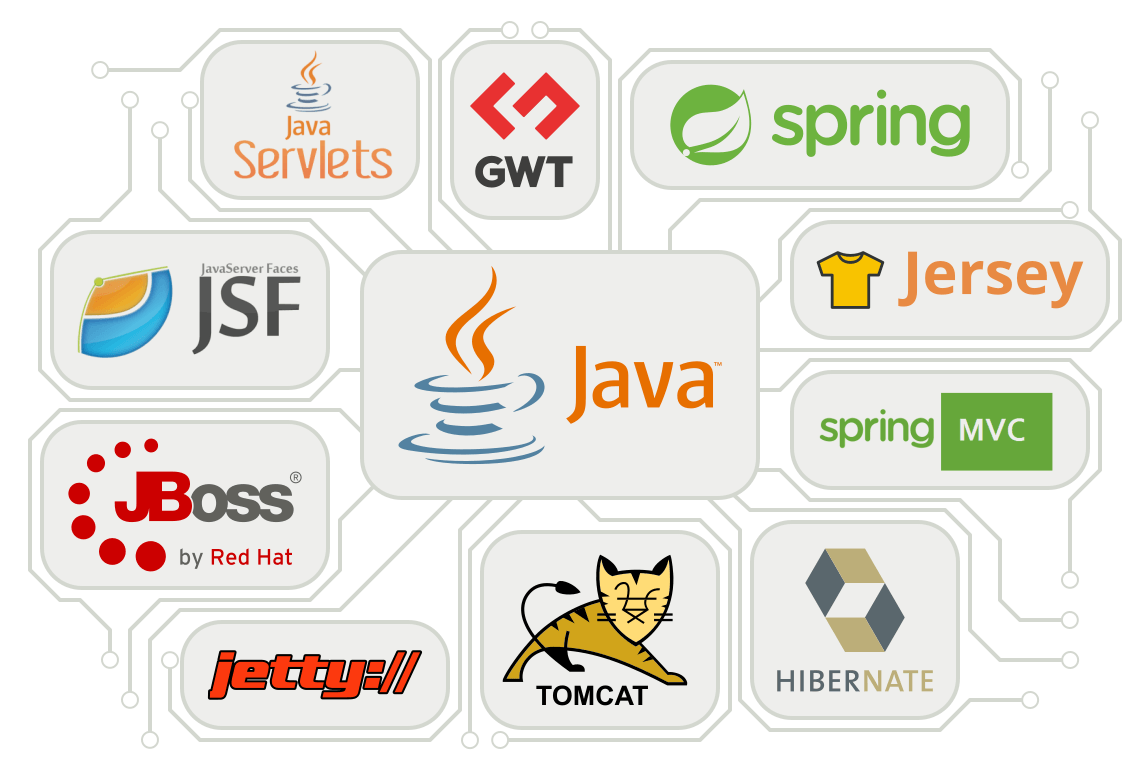 Python
Flask
Pyramid
Django
Nefertari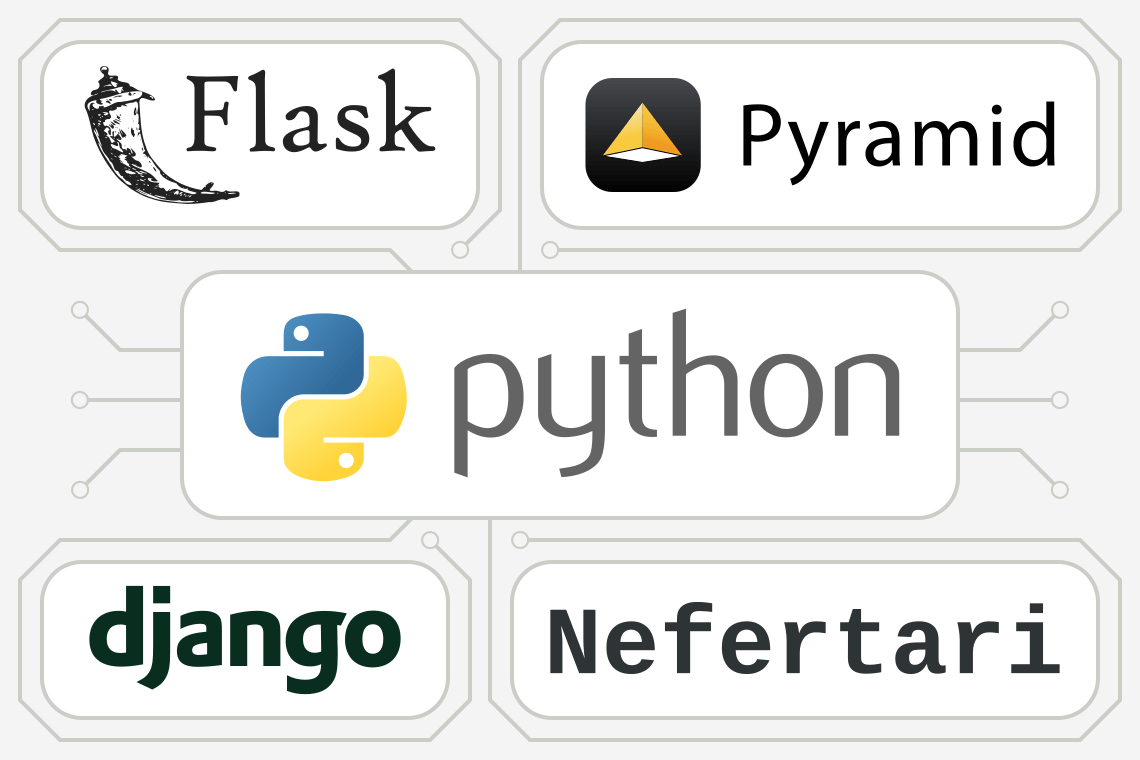 .NET Framework
C#
WCF
WPF
WinForms
ASP.NET MVC, SignalR
.NET Core
UWP
Xamarin
Microsoft Azure, AWS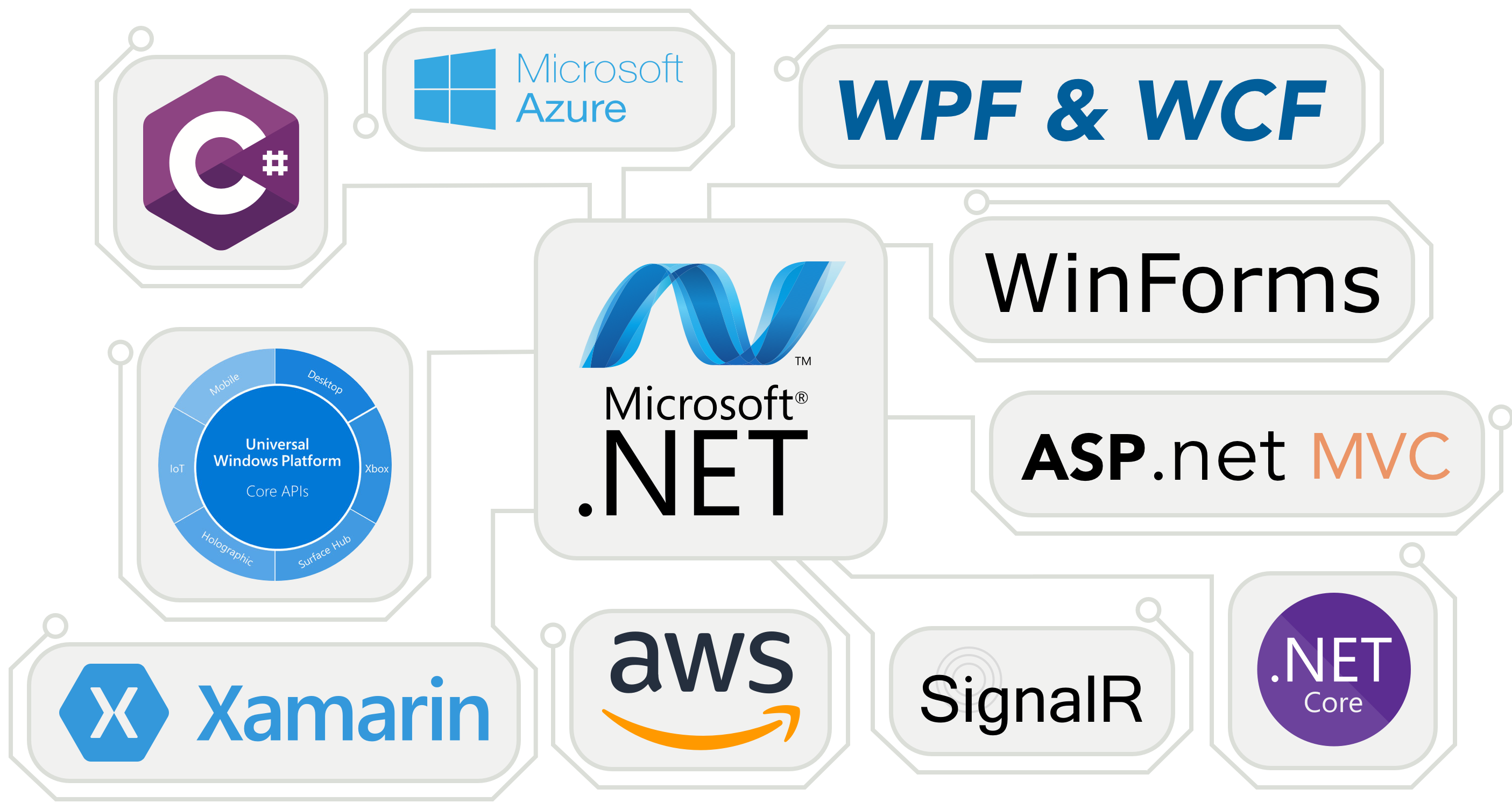 PHP 5-7
Symfony3, Lumen 5+ frameworks
Twig template engine
Selenium
Composer
Laravel 5+, Drupal CMF, Wordpress for quick and simple web sites
LAMP stack
Magento
The main area of ​​PHP application is scripting which run on the server side.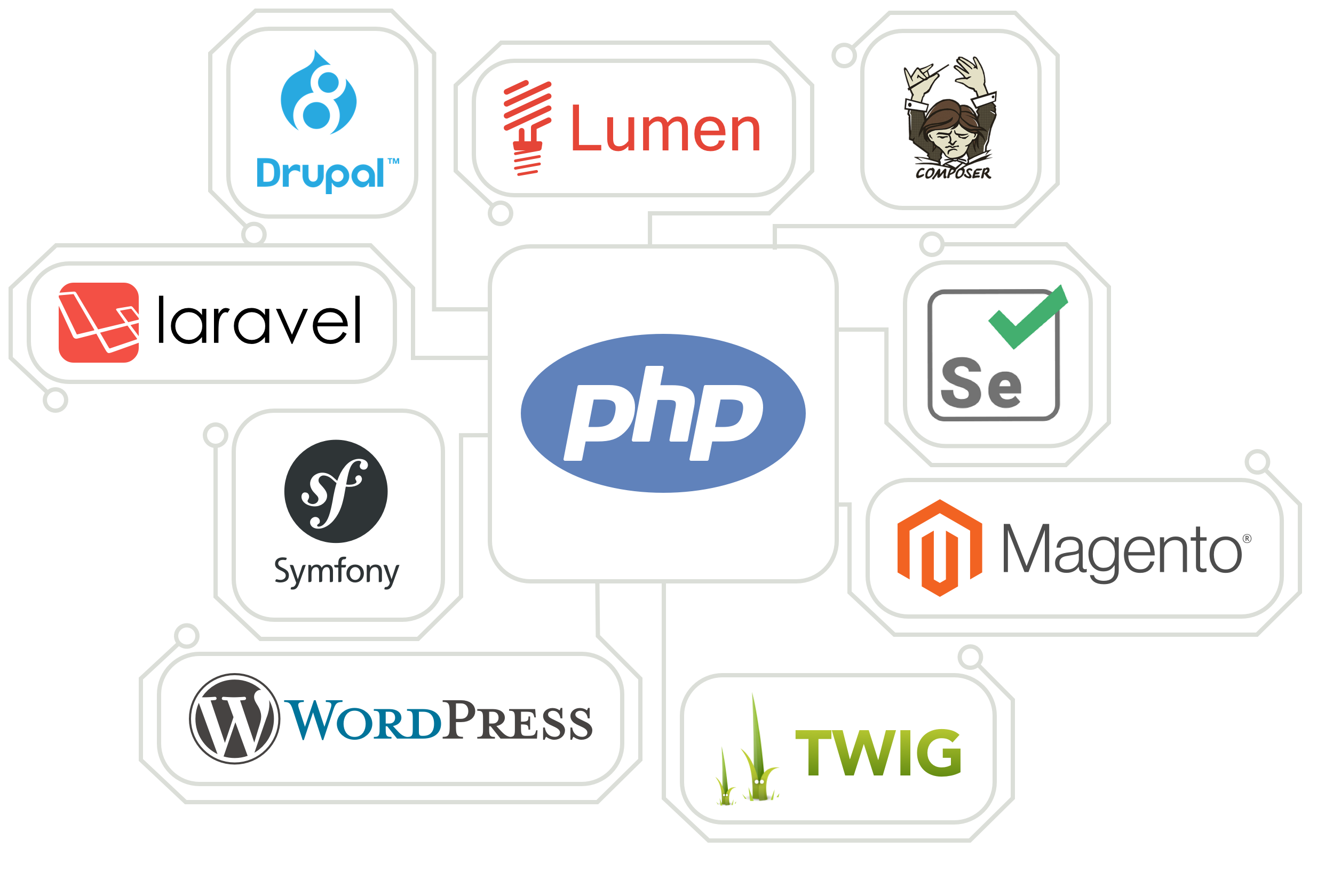 There are 3 main areas of PHP application:
Create Scripts to run on the server side.
Create Scripts to run on the command line that can be run without a server or browser.
PHP is available for most operating systems, including Linux, many Unix versions (such as HP-UX, Solaris and OpenBSD), Microsoft Windows, Mac OS X, RISC OS, and many others. PHP also supports most modern web servers such as Apache, Nginx, IIS and others.
Databases & Web servers
MySQL & Percona SQL
PostgreSQL
MSSQL
MongoDB, Redis (BigData)
Cassandra (BigData)
Spark (BigData)
nodejs, vertx
Solr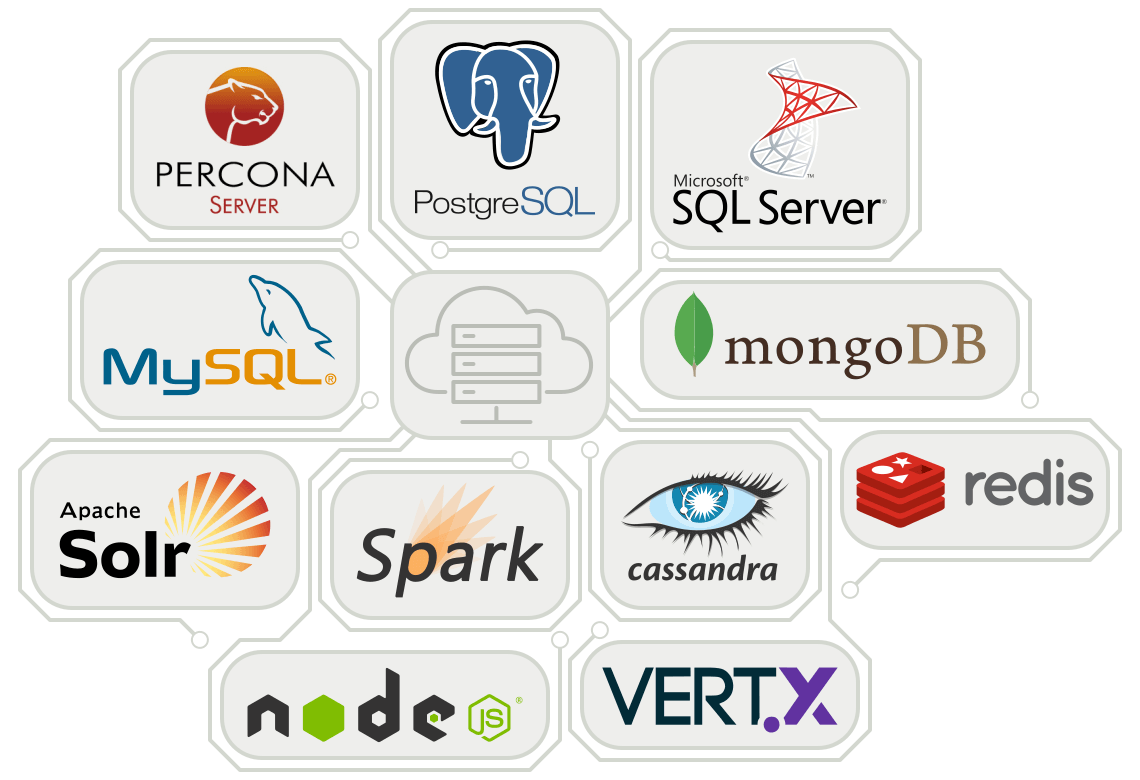 We provide:
Processing, safe storage and data segmentation, BigData.
Servers configuration and tuning.
Using popular solutions for easier integration and synchronization of projects.
Using platforms which provide an asynchronous API to work with network and disk, to reduce the buckling load on the server.
Wonder what kind of technologies will suit your project?
Fill out the form below and we will suggest the optimal technology stack for you:
Front End / Javascript
HTML5, CSS3 (adaptive, mobile), Sass/Less
React, Vue, Angular, AngularJS, Google Web Toolkit (GWT)
Redux, Vuex, NgRx
REST, WebSockets, Direct Web Remoting (DWR)
Jest, Karma, Jasmine, Protractor, Nightwatch, Selenium
Webpack, Gulp
React Native, Cordova, Progressive Web Applications (PWA), jQuery Mobile, Electron, Chrome extensions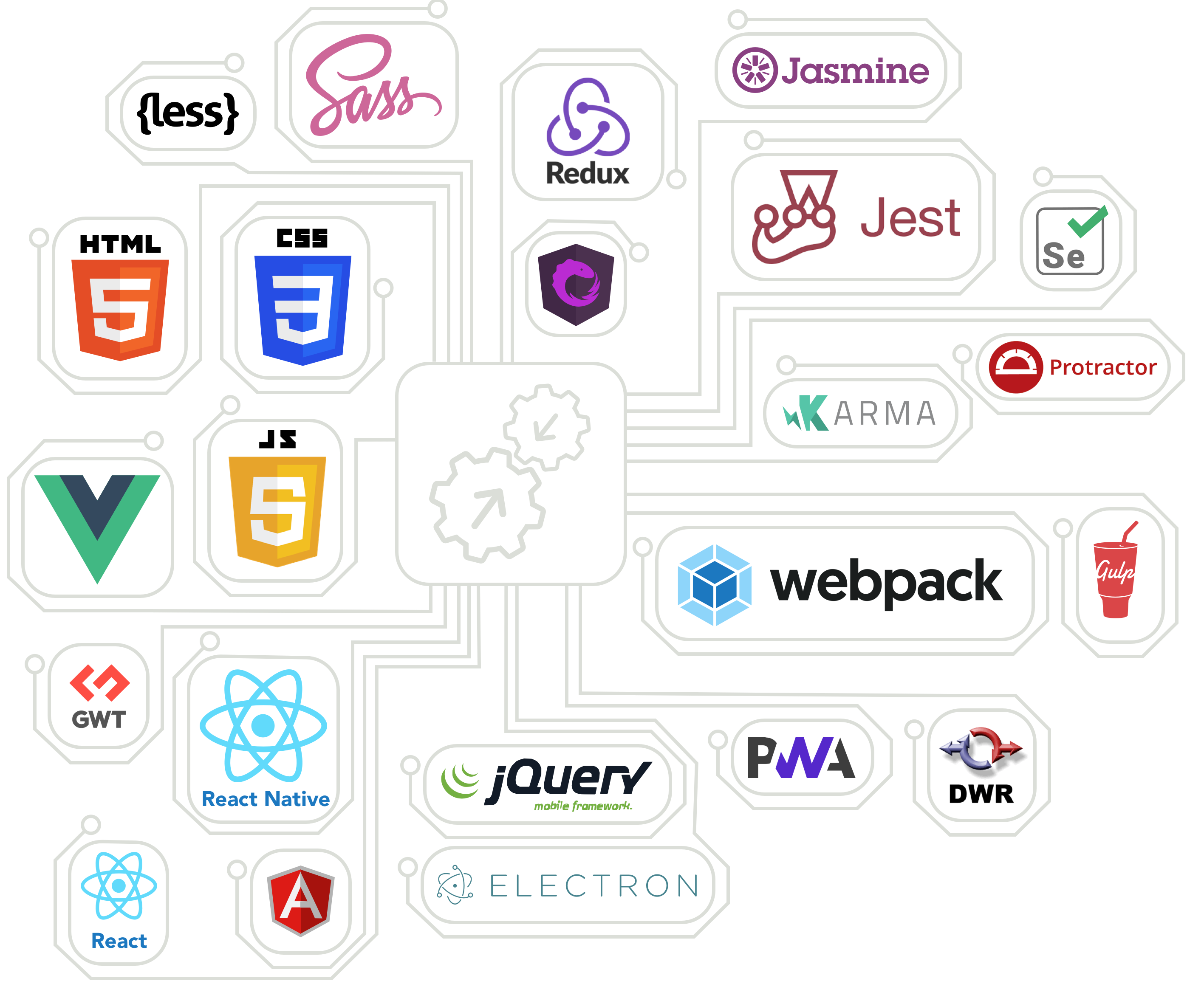 We provide:
Web applications implementation of any complexity.
Developing or improving (rebranding) of Existing Project.
Online shops, web sites with highly loaded interfaces, visual effects and optimization of the mobile application speed.
Mobile Technologies
Android / Java
iOS / Objective C, Swift
C++
Blackberry / BES

Some information:
There are almost 4 billions mobile users all over the world.
We will help you to make them become your customers.
We can develop mobile applications of any complexity and for all mobile platforms.
We provide the entire development process (the application, server side, design, deployment and distribution).
Continuous Integration & Delivery
Maven
Jenkins
Selenium, Web Driver, Serenity BDD
JUnit, DbUnit, PHPUnit (unit and component tests)
JMeter (load tests)
SaltStack
Docker, K8s
Session sharing and load balancing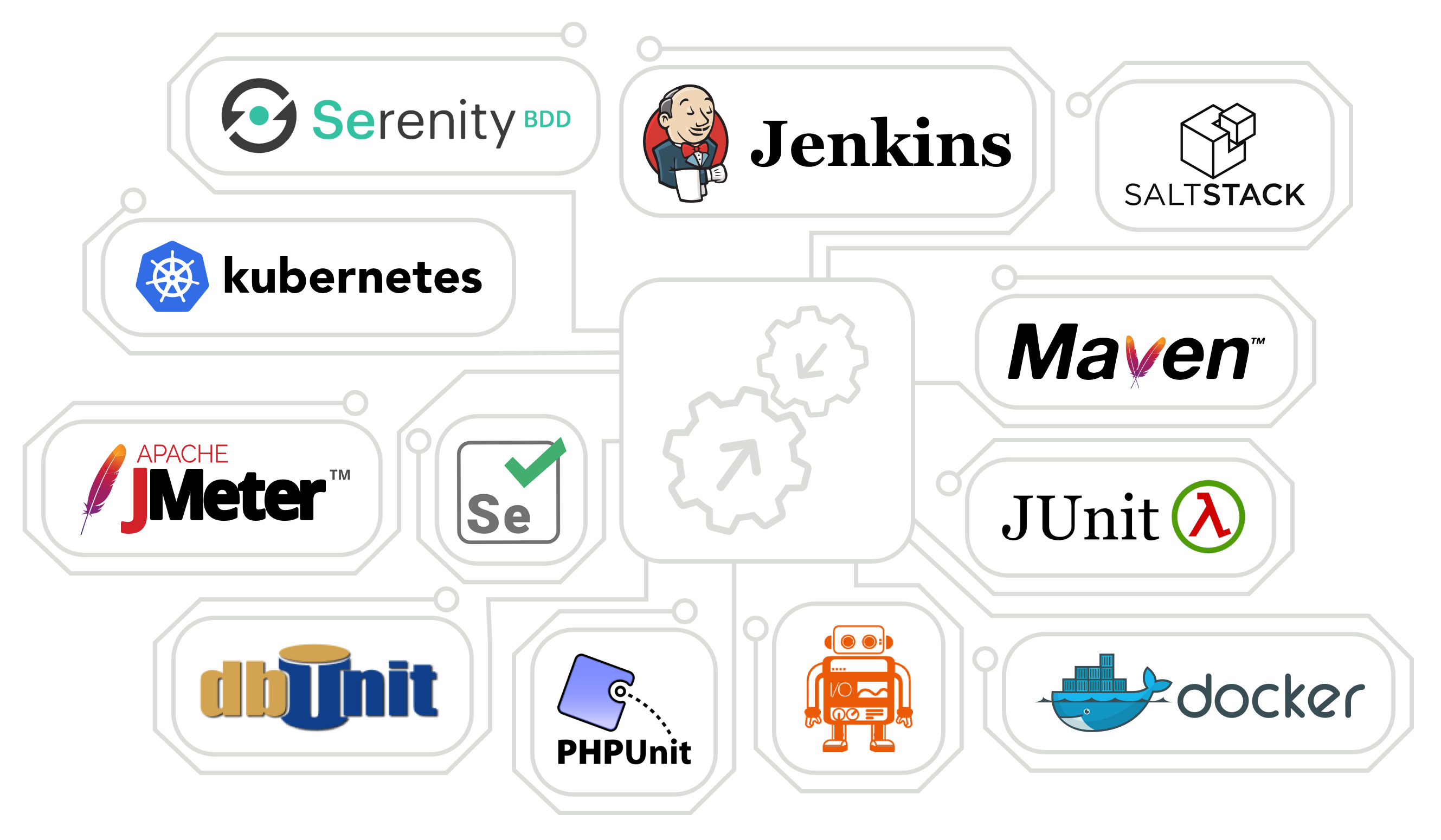 What for?

The software development practice, which is to perform frequent automated adjustment of the project for the early identification and resolution of integration problems.

What does it mean for clients?

It helps to identify bugs and inconsistencies in the early stages, to save time and money, project versions storage.
Teamwork Tools
XPlanner, Yodiz
SpiraTest, Yodiz
Confluence Wiki + Balsamiq + Gliffy Diagrams
Crucible, Sonar
Github, Bitbucket, GIT, SVN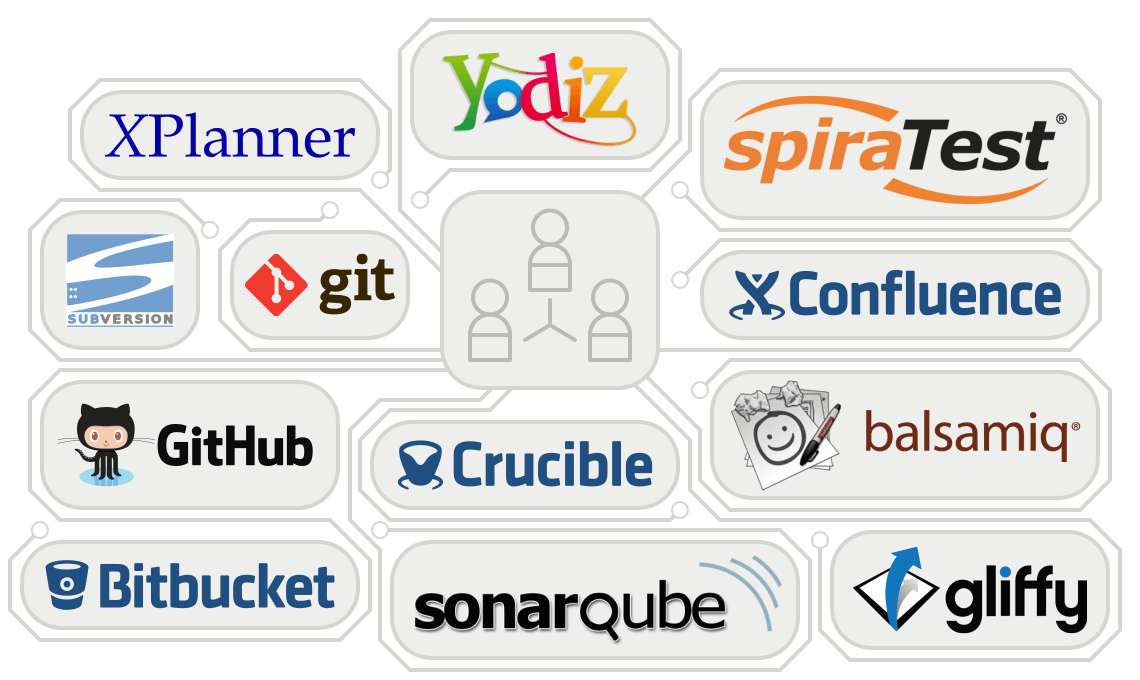 Are you looking for talented people?
Contact us now so we can create a team for you: