Healthcare and Wellness Software Development
For medical and healthcare enterprises
We have been developing software, automating internal processes, managing medical data more efficiently. Our secure software solutions improve communication between patients, doctors, insurance companies, and pharmaceutical suppliers.
What is your project?
Our expertise in healthcare and wellness
Here are a few examples what we usually do for healthcare sector. If something is missed, contact us and we will discuss your needs.
HIPAA and FDA compliance
We ensure the privacy of all personal medical data and know all the way to get FDA or HIPAA compliant solutions. All our medical software goes through a rigorous HIPAA checklist.
Medical cloud systems
Using platforms such as Medable, Medelinked, Validic and thier numerous app features help the doctor to recieve everything about patient condition and control it 24/7.
EHR, EMR integration
Various EHR/EMR integration used in medical field helps doctors to provide higher quality and safer care for patients while creating tangible enhancements for your organization.
Medical insurance
We solve CRM and ERP tasks connected with health care insurance in USA or Europe. Developing custom systems for medical insurance business, we support insurance intermediaries - agents and brokers all over the world.
Image processing
Using openCV library we will help you achieve a real-time capture, video file import, basic image treatment, object detection, blob detection etc. Also, using the GPU-based image reconstruction we assure higher quantitative accuracy.
PACS, DICOM, HL7
We work on development of custom or open source based PACS servers with DICOM protocol and HL7 data transfer standards, to exchange information between the different PACS, RIS, EMR, and imaging modalities.
Telemedicine
Caring for patients remotely when the doctor (clinic) and patient are not physically present with each other.
Wellness and fitness IoT
IoT apps development to track person state during any fitness exercises or monitor health and state.
Medical devices
Handling all difficult route of hardware development including FPGA and CPLD embedded design services.
Successful healthcare cases
These healthcare projects are a drop of our pride and joy. We have been working hard on them getting our experience in the industry.
A SaaS platform for healthcare companies to collect disease and medicine information
The thin balance between UI simplicity and complicated data manipulation was found by accurate requirement analysis and precise UX design focused on medical workers.
Medical personal data collecting software (HIPAA);
Wellness and fitness web and mobile applications;
Cardiology, radiology, ophthalmology, etc data processing systems;
White label medicine planning & selling system for drug stores
Developed for the Canadian market it helps people to search and select a medication or use a written prescription to order drugs online browsing a wide selection of OTC products.
The plugin for the camera that scans a bank card recognizes the number, processes it, and saves it in the user's profile;;
Plugin for the camera that scans and processes a barcode;
Reporting and data visualization;
Document management SaaS for pharmaceutical companies
Implemented as a SaaS system it eliminates any expenses for pharmaceutical companies connected with their own old-school software they still use today.
Document storage and management;
Version control and tracking;
Event management;
Approval process.
Why working with us is safe?
We worked hard to create a safe and easy to use medical solutions for wellness enterprises.
Registered in the USA
Our jurisdiction ensures high responsibility.
ISO 9001 certified
Well-polished management and processes.
ISO 27001 certified
The highest attention to security.
We sign a DPA agreement
We take responsibility for customers' data for GDPR or CCPA compliant products.
We work for hire
Your IP always stays legally completely yours.
Our expertise in healthcare and wellness
Here are a few examples what we usually do for healthcare sector. If something is missed, contact us and we will discuss your needs.
Servers and back-ends
We design medical and secure back-ends for healthcare software, transform older monolith back-ends into more robust and efficient microserver beck-ends, refactor existing storages and APIs.
Big data
We optimize and scale your databases by improving architecture, adding big data capabilities and make it ready for large storages of patient information and/or any kind of medical scientific data.
Data visualization
Our data scientists perform data analysis, develop processing algorithms and do dashboards with a self-explanatory and informative visualization optimized for the needs of your users.
UI/UX development
We develop user interfaces adopted for doctors with their habits and preferences and patients to simplify and speed up the process of controlling the condition of several patients.
Instant communication
Latest technologies for audio, video, message communication solutions for telemedicine to streamline connection between doctors and patients and avoid any obstacles between them.
HIPAA / GDPR / CCPA
Your patients can be sure that their info is secured. We bring all kinds of compliance into your software to make it secure and protect personal data according to all modern standards.
Healthcare intelligence
Using AI systems and deep learning we build intelligent solutions for healthcare such as complex data analysis, forecasts, image processing and reconstruction, recognition of objects or sounds.
Medical clouds
Upon your request or if this is better for a project, we can use special medical cloud systems such as Medable, Medelinked, Validic, Amazon HCLS or MS Azure and develop scalable back-ends.
Testing &FDA / 510K
We develop test cases and testing documentation required by FDA and 510K regulations for medical software and devices and perform all testing cycle either automated or manual required to deliver a working solution.
Why Us?
Building medical software from the idea up to a working prototype we utilize all the gained experience.
25+
Software engineers with experience in medical industry.
12
Long-term healthcare solutions ever made.
70+
Technologies to cover all needs for medical and wellness industry.
8+
Medical startups made from scratch for the last 5 years.
Using the best technology stack to develop high load and high performance web portals for big audience. Using big data for high load and performance…
Since 2006, we have worked with the Ardas software development team on some of our most significant project developments and over that time developed a close and trusted relationship…
I have been working with the guys from Ardas Group for over 8 years on various projects for me and my clients all of whom are in the security, high tech communications and SaaS sectors…
Ardas worked closely with Infinox to translate business and regulatory requirements into specifications that could be reviewed by business and technology teams…
Ardas is an amazing IT company that deeply understands the specific of start-up business. They are not just IT developers but experienced consultants when it comes to lean stat-up methodology…
We worked with Ardas to develop an online publishing platform. Ardas were an invaluable asset in helping guide us through the possibilities of Drupal, and to implement great solutions…
Ardas are consummate professionals. They have great development and communication skills in software development and they know what it takes to build websites from start to finish…
Ardas has been one of our most reliable partners for our most urgent and complicated projects. No matter how difficult the situation is, Ardas always steps up with solid performance…
We have been working with Ardas on a few major development projects and they have been a good partner for us, listening to our needs and executing rapidly. Fast development cycles…
We have been working with Ardas for a while now and are very impressed with their technical knowledge. Their projects are handled well and the depth of experience is impressive.
We've worked with Ardas on several projects. They deliver fast and good. We like that they keep track of the latest movements in the open source community, and have suggested Ardas to several…
Engage us in your healthcare project
We will use our knoweledge in developing healthcare and wellness solutions and tools to help you, feel free to engage us. It is quick and easy:
Arrange a call
with our best IT experts and discuss basic request.
Sign NDA
to make sure sensitive information isn't disclosed.
Choose a model
of cooperation that will cover your expectations.
Estimate roughly
and settle down the plan to proceed.
Get their free help
These experts understand healthcare and wellness industry and will support your projects through all the way of development.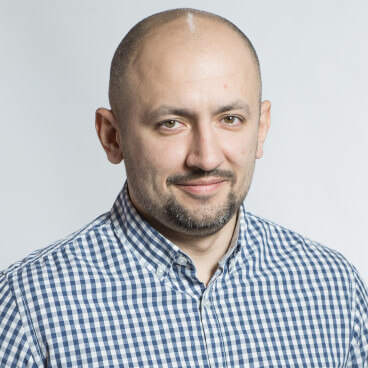 Nik Chernega
The senior collaboration manager who started a few long-term healthcare teams for medical software.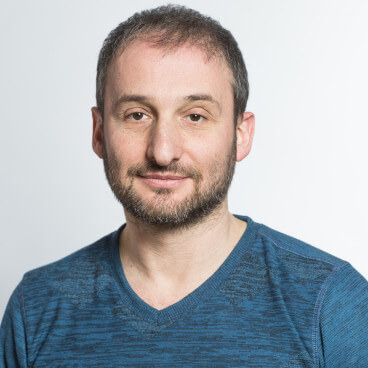 Dmitry Kresin
Took part in 2 medical SaaS products and a few IoT medical devices development as a business consultant.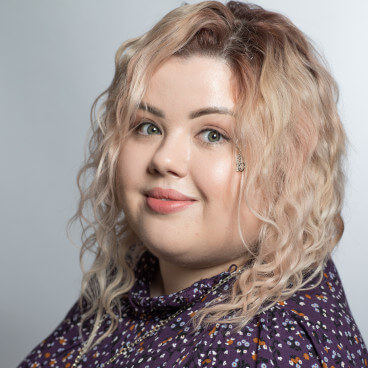 Xenia Reznichenko
The head of delivery of many products including healthcare and wellness systems.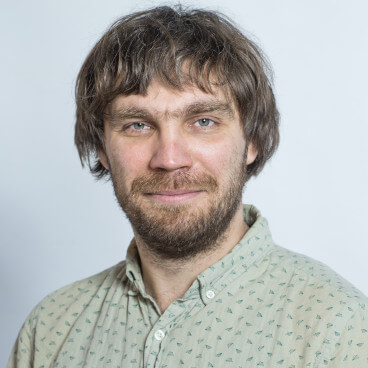 Egor Taldykin
A leading senior developer and software architect, software engineer tutor and coacher.
We are equipped for any healthcare software
We have been working on software development for healthcare and wellness field for the last 10 years and now we have all the experience that you are looking for.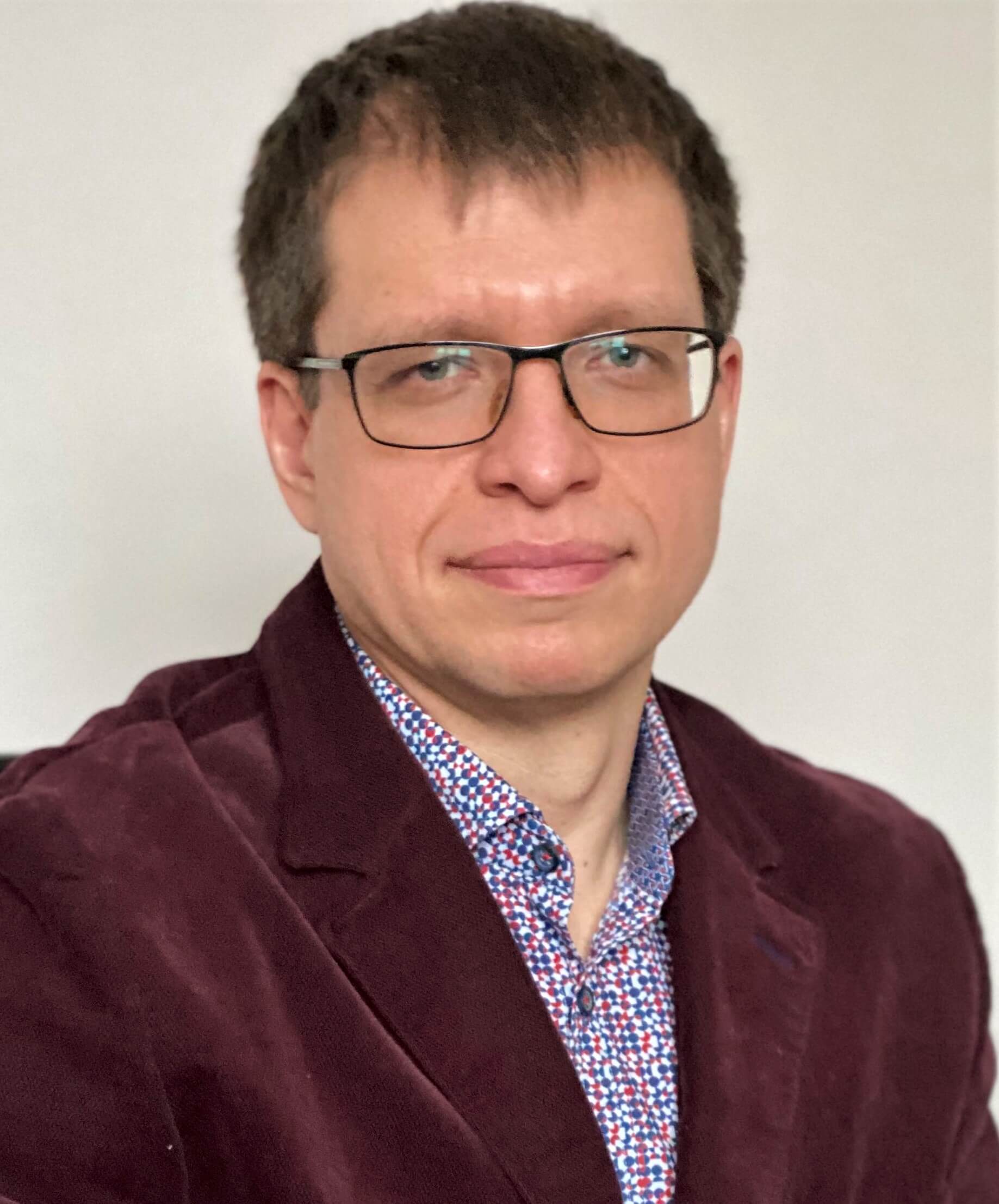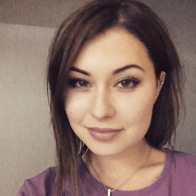 Andrew
Ryzhokhin
Chief Executive Officer