Custom MVP Development
for startups and SaaS companies
We have created a process of developing startups, using the best approaches, methodologies to stay within the tight budgets and leveraging our extensive experience in startup development.
Brainstorm your idea with us
Why Us?
More than 10 years in startup development in 12 different niches.
160+
Software engineers of many specialities needed for the full cycle of development
50+
Startups made in various industries and fields
17+
Years on the market. We started before "startup" word appeared
12
Industries with deep understanding
Benefits to purchase MVP from us
We gathered the team that learn the business first and makes a plan after.
Wide experience
We launched two successful startups that belongs to our team. This experience taught us all the subtleties and pitfalls of developing MVP for a startup
Inhouse CTO
We will completely take over the CTO function - we solve the most complex technical issues of principle for business, we do it efficiently within the budget
Clear planning
We will make sure to design all the aspects of the MVP so the product includes everything that was planned but stays as simple as possible at the same time
Risk reduction
We separate the PoC stage from the MVP and work on the most complicated technical issues at the beginning to reduce all risks as soon as possible
Sprint work
We are a flexible team and adhere to agile, sprint work that can be stopped at any time, and prioritized after each sprint, etc.
Marketing strategy
We provide senior marketing consulting and develop market penetration strategy to enter the market as quickly as possible
Successful cases of launching startups
We launched these startups, which thanks to our team became successful projects.
Email template visual builder with AMP support
This startup became №1 in the world. Thanks to our engagement and business analysis we spent 1/3 of the budget the customer aimed to spend, letting him grow fast and invest more in marketing.
163K registered users;
Used by Amazon, McDonald's, Oracle, CocaCola, Airbnb, Uber, HP, Cisco, etc;
$15M estimated cost;

11% monthly growth;
Startup for healthcare companies to collect disease and medicine information
The thin balance between UI simplicity and complicated data manipulation was found by accurate requirement analysis and precise UX design focused on medical workers.
Medical personal data collecting software (HIPAA);
Wellness and fitness web and mobile applications;
Cardiology, radiology, ophthalmology, etc data processing systems;
Real estate crowdfunding portal
A fully featured FCA compliant startup development for real estate crowdfunding platform, which allows any person to start own business with minimal investments.
ID3 system integration;
All funds are legally secured;
WYSIWYG editing;
MangoPay system integration.
A startup for security audit and testing services
Our client invented an amazing automated method to test 90% of all potential security vulnerabilities and holes in web sites and applications. Guiding the customer through lean startup methodology we developed:
3 different MVP plans;
Dashboard to overview all registered domains in one project;
Gantt view to see and analyze;
5 steps flow to create a project.
Have a tight MVP budget?
We will increase your efficiency by using the MVP principles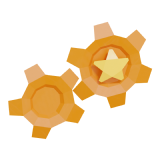 Budget accounting
We understand the Minimal Viable Product principles and help you to plan MVP and future sprints according to your business requirements and goals.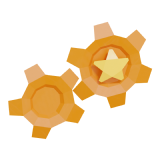 Money-spinner
We will guide you through the whole development cycle implementing your ideas step by step and turning them into a profitable and successful product.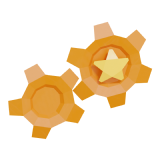 Smart prioritization
Together we will prioritize all tasks you have and build an effective development plan that will save your budget and be focused on only important tasks.
Handling risks of MVP development
Using ongoing risk to value analysis we help you to get the maximum from your budgets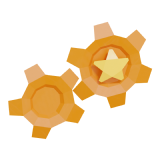 Deep business & requirement analysis
Analysing each feature at the early stage of a project, we identify the riskiest issues with the unexpected result and hit them first of all. Also, we test all ideas and assumptions to avoid wrong expectations and build a development plan according to achieved results.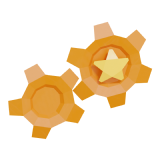 Accurate priorities minimize costs
We provide value analysis to give the best and the most accurate development plan, drastically lower risks and reveal potential pit holes.
Also, the analysis will inimize your costs since you only invest into features that promote you and give much faster delivery and faster market penetration.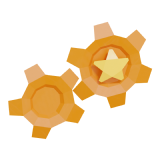 Market research and presale tests
We develop SEO and marketing strategy by testing everything on a focus group and collecting feedback before spending money on any implementation. Our team will help you to choose users requirements in the right priority order before designing a system.
MVP development process
The key to successful startup is the right process. Here is how we do this.
Deep analyzis
One or two calls are enough to discuss your needs and product aspects. Initial brainstorm opens the door to the great start.
Ballpark estimation
Roughly estimate budget based on our previous experience and similar solutions. You will get the high level vision.
Product discovery
Complete 3-4 weeks product discovery phase to accurately architect, design, and prototype MVP. This gives an accurate estimation.
Start development
Build detailed task breakdown, development plan, gather the right team, and launch MVP development.
Using the best technology stack to develop high load and high performance web portals for big audience. Using big data for high load and performance…
Since 2006, we have worked with the Ardas software development team on some of our most significant project developments and over that time developed a close and trusted relationship…
I have been working with the guys from Ardas Group for over 8 years on various projects for me and my clients all of whom are in the security, high tech communications and SaaS sectors…
Ardas worked closely with Infinox to translate business and regulatory requirements into specifications that could be reviewed by business and technology teams…
Ardas is an amazing IT company that deeply understands the specific of start-up business. They are not just IT developers but experienced consultants when it comes to lean stat-up methodology…
We worked with Ardas to develop an online publishing platform. Ardas were an invaluable asset in helping guide us through the possibilities of Drupal, and to implement great solutions…
Ardas are consummate professionals. They have great development and communication skills in software development and they know what it takes to build websites from start to finish…
Ardas has been one of our most reliable partners for our most urgent and complicated projects. No matter how difficult the situation is, Ardas always steps up with solid performance…
We have been working with Ardas on a few major development projects and they have been a good partner for us, listening to our needs and executing rapidly. Fast development cycles…
We have been working with Ardas for a while now and are very impressed with their technical knowledge. Their projects are handled well and the depth of experience is impressive.
We've worked with Ardas on several projects. They deliver fast and good. We like that they keep track of the latest movements in the open source community, and have suggested Ardas to several…
Contact them to discuss your startup
This team will help you to build a great MVP for your product. They will cover all business, market, and technical aspects that are important in the beginning not to waste your limited budget and target your product to the right audience. They will guide you through building the right development plan and accurate estimation.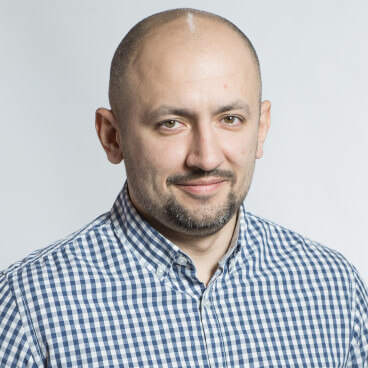 Nik Chernega
A collaboration manager who organized flowless cooperation in 10+ startups.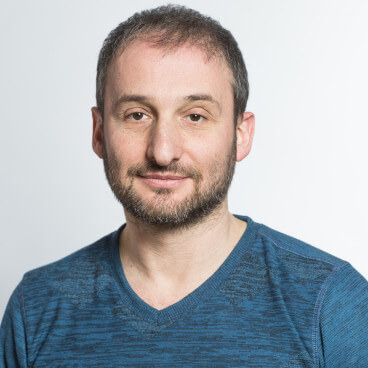 Dmitry Kresin
Startup business and marketing expert who launched 20+ startups.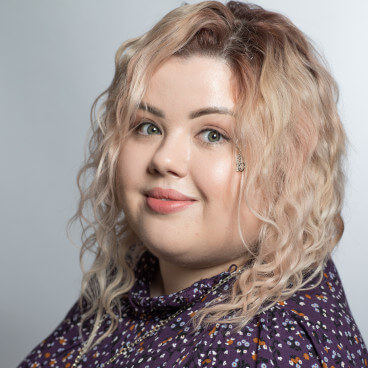 Kseniia Reznychenko
The head of delivery and a scrum master who launched 10+ startup MVPs.
FAQ about MVP development for Startups
If you consider to create a new startup, there are many questions might arise in your mind about MVP software development. You can cross a few of them right now.
From building MVP till a successful product
We have passed through many startups for the last 10 years and today we want to share this expertise with you to save your time and money and help you to hit the market with the right product.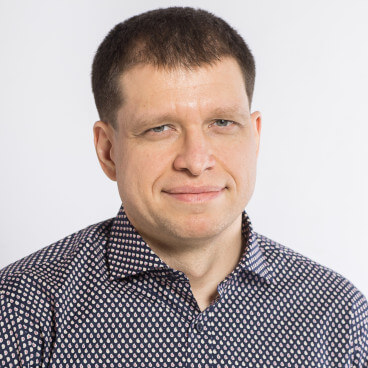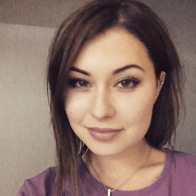 Andrew
Ryzhokhin
Chief Executive Officer