The Netherlands, 2019 - Present
5 engineers
Dynamic discounting SaaS tool for buyers and suppliers
Covering industries like retail, manufacturing, logistics, and services, this tool helps to build a stronger supply chain, controls over payables, optimizes payment terms. It gives large buyers maximum flexibility on cash utilization while keeping control over their working capital. Via dynamic discounting buyers maximize their benefits from early-payment discounts and give the relief of early payment to those suppliers that are in the most urgent need of cash. It reduces buyer costs and helps thousands of suppliers to get paid faster.
Technical stack includes:
PHP
Symfony
ReactJS
Material UI
MySQL
AWS
Zabbix
Kubernetes
Docker
Jenkins
Graffana
The problem
We met this customer when they had hard times: they lost a few developers and their CTO was about to leave. This fintech SaaS has been on the market for 6 years and spent most of its time to set up a working business model, they passed through many pivots - the source code was in a really poor condition. So, no people to support it and a buggy system with many performance issues and vulnerabilities. But they had to pay customers and they required serious stabilization and help.

The team
After spending one week in the Netherlands meeting with the whole business team we made a deep review of the system and agreed to set up a part-time team of manager, analyst, QA, DevOps, and developer. Since we were under a strict budget limitation all team members worked part-time so we optimized the cost as much as we could. This team began to grow and we are getting ready to convert it into a dedicated full-time team very soon when sales get better.

Technical support
We provided all possible support for this product despite very strict budget limitations and each time the budget changed we changed the development plan accordingly and concentrated on only critical issues. Both founders and investors were happy with such commitment and we took all the technical jobs in this product. Also, we provide technical support services to the product's customers under the SLA agreement.
CTO duties
Today one of our product experts acts as a CTO for this SaaS product. He takes overall technical issues and decisions, also takes part in onboarding new buyers (which is complicated since they are large companies). We fully represent this product just like it is our own, helping our client with all challenging technical issues. Many people don't believe that outsourcing the CTO position is possible... We proved the opposite!!!
more information coming soon...
Do you have a similar SaaS product that requires development?
Whatever stage your SaaS solution is at, get in touch with us to discuss it. It is FREE and we engage fast. We will help you with onboarding right engineers with strong experience in SaaS development and deep understranding of SaaS business, better planning, priorities, and realistic estimations.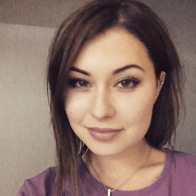 Diana
Tarazevich
Head of sales department