Transportation & Logistics Software Development
Custom solutions for logistics sector
As a logistics software development partner, we solve many standard and custom needs of the transportation industry. After many years spent in the logistics domain, we learned many specific things and gained the experience that can be used now to effectively help you with any logistics software you develop.
What are you developing?
Our expertise in transportation industry
Here are a few typical and well known issues of transportation software we can handle. If our needs are not in the list below, don't hesitate to contact us to discuss your task precisely.
Сut fleet operational costs
Lowering costs by a more clever usage of the fleet, accurate tracking and better logistics logic. Software development will minimize your budget.
Optimize routes
Recording and analyzing delivery and transit routes to improve planning, service and reduce people labor and energy wastes.
Minimize traffic congestion
Gathering and analyzing environmental data to reduce traffic congestion thus making it safer and smoother as well as speed up the delivery.
Traffic management
Collecting, visualizing and managing traffic information from vehicles, balancing traffic load and finding better routes.
Fleet management
Storing and managing fleet data, tracking fleet movement to calculate accurate ETAs, monitor fuel level, check speed and driver working time.
Mapping and navigation
Using GIS, mapping services and APIs to visualize all transportation tasks on a map and make better and more intuitive UI/UX.
Urban mobility
Tracking and navigation within a big city, smart parking, improving public transportation and more solutions.
Increase delivery efficiency
Building predictions to improve delivery efficiency by using accurate tracking, analyzing route, and purchase data.
Optimize workloads
Implementing people management and time tracking solutions to optimize their workload and make it more comfortable.
Successful logistics cases
Check these transportation SaaS platforms we have been working on. Three great examples proving our experience in the industry.
Courier SaaS platform for the transportation industry in the UK
We started with a dedicated team of 6 IT engineers in 2007 and today it is a large IT department that works closely with a core business team in the UK.
Trusted by over 7K businesses;
170,000 loads per month;
50,000 available vehicles;
£190M worth of contracts per year.
Courier network and communication SaaS tool
After working in the logistics industry for many years with all the understanding of its specifics, it was easy for us to architect this platform.
Professional Contacts Network building;
Messenger freight systems;
POD and feedback exchange;
Freight rates posting;
Finance management app for transportation companies
That was a rear case when the MVP fit the market properly and quickly satisfying the needs of its clients. A beautiful job, done by our analyst and product design together with the customer.
API integration;
Invoice export;
Status management;
Document reconciliation.
Our solutions to improve logistics software
We suggest vast experience in many technical instruments that can suit your logistics software well and solve many transportation tasks effectively.
Microservices
Bringing microservice architecture into your back-end will help to effectively process requests from various front-ends simultaneously and drastically increase processing speed.
Big data
Changing simple data storages to bigdata helps to better store information coming from GPS trackers, customers, drivers, vehicles and reduce data processing latency.
GIS
We integrate your application with GIS systems to utilize all their capabilities and bring maximum useful features and functionalities into your transportation system to satisfy customers.
Navigation SDKs
Our engineers are brilliant in using mapping, navigation and geocoding SDKs and APIs to build web or mobile transportation front-ends.
Business intelligence
Using strong knowledge in math, neural networks, data science, and machine learning, we develop intelligent systems automating non-trivial decision making.
Better security
Every logistics project requires maximum security to protect sensitive information and implement CCPA/GDPR compliance.
UI/UX development
We build intuitive responsive front-ends to easily work with maps, routes, control vehicles and drivers, delivery information, visualize predictions, etc.
Intelligent vehicles
Applying computer vision we make your fleet more intelligent, develop extra hardware for vehicles with video cameras and object recognition.
Testing & CI/CD
Testing and CI/CD automation is a must have for every complicated software that requires a non-stop development, 99.99% uptime and constant updates.
Why Us?
We keep our focus on technically complicated custom solutions developed for medium or big enterprises and IT products from the logistics domain.
40+
Software engineers with experience in transportation and courier tasks.
8
Long-term logistics solutions.
70+
Technologies to cover all needs for transportation industry.
50+
Startups made from scratch.
Using the best technology stack to develop high load and high performance web portals for big audience. Using big data for high load and performance…
Since 2006, we have worked with the Ardas software development team on some of our most significant project developments and over that time developed a close and trusted relationship…
I have been working with the guys from Ardas Group for over 8 years on various projects for me and my clients all of whom are in the security, high tech communications and SaaS sectors…
Ardas worked closely with Infinox to translate business and regulatory requirements into specifications that could be reviewed by business and technology teams…
Ardas is an amazing IT company that deeply understands the specific of start-up business. They are not just IT developers but experienced consultants when it comes to lean stat-up methodology…
We worked with Ardas to develop an online publishing platform. Ardas were an invaluable asset in helping guide us through the possibilities of Drupal, and to implement great solutions…
Ardas are consummate professionals. They have great development and communication skills in software development and they know what it takes to build websites from start to finish…
Ardas has been one of our most reliable partners for our most urgent and complicated projects. No matter how difficult the situation is, Ardas always steps up with solid performance…
We have been working with Ardas on a few major development projects and they have been a good partner for us, listening to our needs and executing rapidly. Fast development cycles…
We have been working with Ardas for a while now and are very impressed with their technical knowledge. Their projects are handled well and the depth of experience is impressive.
We've worked with Ardas on several projects. They deliver fast and good. We like that they keep track of the latest movements in the open source community, and have suggested Ardas to several…
Engage us in your transportation project
We will utilize our experience in building logistics and transportation solutions and tools to help you, feel free to engage us. It is quick and easy:
Organize a call
with our best IT experts and discuss basic aspects.
Sign NDA
to make sure that the details won't leave our office.
Discuss the model
of cooperation that will suit your business most of all.
Get an estimation
from us and settle down the plan to proceed.
Get their free assistance
These people will get in touch with you, discuss your case and together you will build an effective plan for fintech development.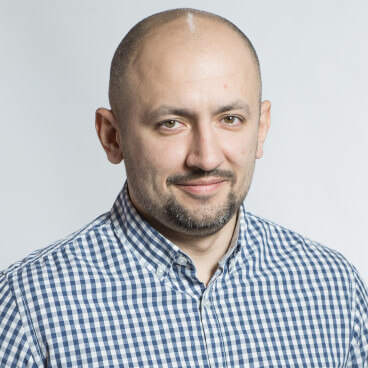 Nik Chernega
A senior collaboration manager who settled down cooperation between customers and remote development teams for 20+ projects.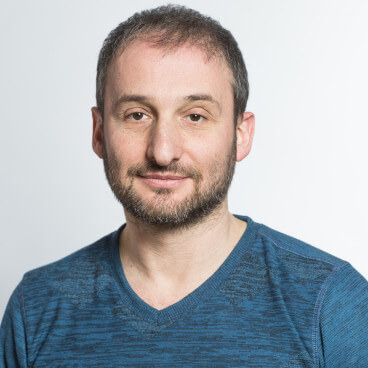 Dmitry Kresin
SaaS product, business, and marketing expert who launched 20+ startups and consulted them on business aspects.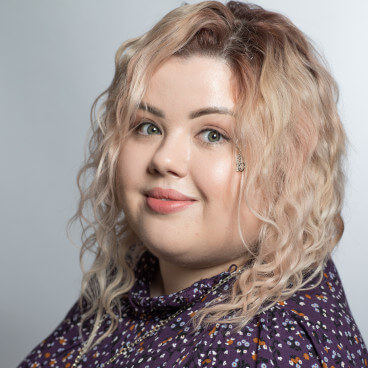 Xenia Reznichenko
The head of delivery and a senior scrum master who settled development processes in more than 15 SaaS projects.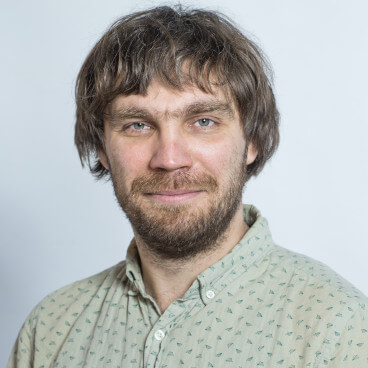 Egor Taldykin
A leading senior developer and software architect who created backend and frontend architectures and leaded development in more than 15 projects.
FAQ about custom software development for logistics
If you consider to launch a transportation software, there are many questions might arise in your mind, and we are ready to answer to few of them right now.
Our expertise in logistics development is now yours
We gained much experience in software development for the transportation field for the last 10 years and today this knowledge is at your service.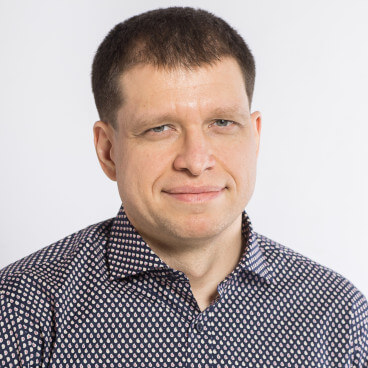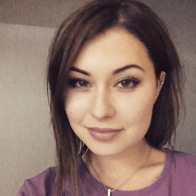 Andrew
Ryzhokhin
Chief Executive Officer