 Business Challenges We Solve
Adopt Artificial Intelligence
Modernize Legacy Banking System
Digitize Banking Services
Personalize Customer Expirience
Banking Software Development Services
Core Banking Software
Core (Centralized Online Real-time Exchange) banking software is a server system that synchronizes bank branches and processes daily transactions, account updates, etc., in real-time. This system provides deposits, mortgages, loans, credit card processing, reporting, etc.
Core software development for banking involves meticulous architectural design and attention to self-contained (modular) components. API integrations provide the functionality to make changes and correctly process information in real-time.
ERP Banking Software
ERP or Enterprise Resource Planning banking software is a centralized platform for collecting, analyzing and securely storing data. It is one of the tools for automating banking processes in order to avoid manual errors, improve productivity and provide additional data protection.
ERP custom banking software development provides wide opportunities for complex integrations (back-office systems, asset management tools, ect.). We also work on designing crucial functionality such as banking operations management, automation solutions (accounting, reporting, payment processing), intrusion detection systems and other data protection measures.
Mobile Banking
Mobile banking software development includes the full range of development services: system architecture designing, UI/UX design and prototyping, third-party integrations, payment and money transfer solutions, creation of anti-fraud and data protection systems, etc.
We also take care of state-to-art identification systems, including multi-biometrics and data verification solutions. As a result, customers get a flexible, scalable and responsive mobile application for custom or general needs.

Legacy Banking System Modernization
A particular set of measures in banking legacy software modernization depends on business needs, the current state of software and organization scale. The main goal here is to improve the software to get a scalable, secure and flexible product with a solid management system.
Meanwhile, as an experienced banking software development company, we provide services of IT architecture optimization, including codebase rebuilding, decoupling, adding modularity, etc. We also use the best DevOps and SecOps practices to ensure high quality, security and requirement compliance. Other essential steps in legacy modernization are cloud migration, business intelligence and Big Data solutions implementation, etc.

Lending Software
We provide a full range of development services for mortgage and online lending companies, neobanks, credit unions, etc. This is only a partial list of the solutions we provide:
Client self-service (data updating and streamlining, document management, notifications, etc.).
Full regulatory compliance and payment functionality.
Analytical and BI solutions.
Third-party integrations.
Antifraud systems and other security banking solutions development.
We also provide upgrading and modernization services for legacy lending software.
Customer Portal Development for Banks
User-friendly customer portal creation is one of the most critical banking software development services. This is a perfect tool to improve customer service and automate work processes. Such solutions provide 24/7 access to banking services and professional support, exponentially improve emergency management, and provide crucial analytical information about user behavior to create a personalized service.
It can be a universal software with a solid base of essential functions, such as transaction processing, balance control, notifications and fraud detection, streamlining operations and reporting. Or we can develop a custom system for you with features adapted to your specific business requirements and needs.
Successful Fintech Cases
Check these financial tools we are now engaged in. Three great cases of very different businesses on their very different stages and levels of success.
The multi-level introducing broker management portal
The complete system for an FX broker that handles all financial relations between a broker and its IBs organized in a multilevel hierarchy.
Big data of companies and customers;
Multiple-level broker hierarchy and payments;
Backend and UI for turnkey control and management in a broker business;
Reached $60M annual turnover after 6 years of cooperation with us.
Dynamic discounting SaaS tool for buyers and suppliers
Builds a stronger supply chain, controls over payables, optimizes payment terms. Reduces buyer costs and helps 1000s of suppliers to get paid faster.
B2B fintech startup in its growth phase;
Rescued after losing developers;
Compex refactoring to improve performance;
Big data of invoices;
CFD trading instrument for FX brokers with full market control
A unique trading mechanism analyzes existing data and makes forecasts on the basis of the vector algorithm.
A startup on its post MVP early stage;
Consumer gamified CFD trading tool;
SaaS tool for any company to resell this instrument;
Bigdata of currency, commodity, stock prices;
Difficult China market and cloud infrastructure.
Why choose ardas
Transparency
Every hour of work is used efficiently.
Every movement and every hour paid for makes sense
Experienced Team
We start a team with the most relevant engineers who already had experience in banking software development. So they are ready to use it in your area of business.
Established Processes
We've been honing the processes we apply throughout our SDLC for 17 years based on experience on projects big and small
Simple Billing & Payment
Once a month, according to the company invoice, and not to each employee (i.e. minus the extra accounting headache and costs).
Expertise in Bank Industry
We've already developed a bunch of banking systems so we know all pitfalls and customers needs.
No Legal Costs and Headache
We make sure that everything is legal from our side, so we provide accountants and legal advisors, payroll, and taxes.
Banking Software Development Process
What do We offer?
We work hard to create safe and confident custom support processes.
Banking Software Upgrade
Upgrade your technology stack to optimize maintenance, simplify support and boost performance;
Scaling and Integrating Banking System
Expand your system with required features or third-party services;
Cloud-based Banking Infrastructure
Cloud providers have extreme security standards and a track record. Environments can be more secure than on-premises, but only when implemented by a skilled team. Better integration of business units through sharing data and moving more quickly to solve customer problems;
Team Engagement Models for Banking Software Development
Part-time
team
Your project is assigned to certain people
Little workload - no need to hire full-time people
No monthly payments - pay for only worked hours
Dedicated
Team
Work only on your tasks - never switch to other projects
Enough work to keep employees busy
No recruiting and hiring expenses - easy onboarding
Project
Outsourcing
You have no IT resources - we do all the technical job
No need to set up anything - we are fully ready to start
We can start with any materials you provide
Recognitions
and Partnerships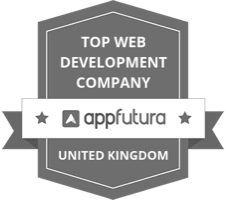 We have been in banking mobile development services since 2005
If you need help in building banking software development accurately meeting your needs, get in touch with our experts and discuss the solution. It is FREE and we engage fast. We will help you to gather right experts with big experience in custom development and deep understranding of a particular field.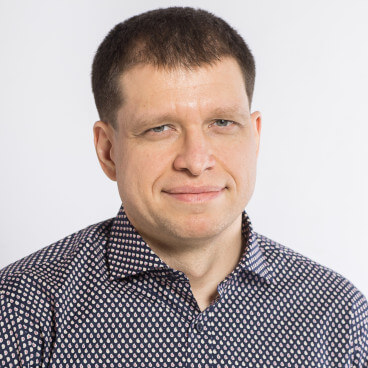 Andrew
Ryzhokhin
Chief Executive Officer