Multi level introducing broker management portal
The system allows user to track changes in connections between brokers and clients, as well as changes in distribution of income coefficients. Due to this, there are always used relevant factors of income in the calculations, which operated throughout the whole period.
portfolio project
Team: 12 engineers
Avg, 2014 - Present

Great Britain
Task
We were required to create a system and dashboard for clients that basing on the established relationships between clients and brokers will be able to make automatic calculations of commissions earned by brokers on bets made by their clients and depended broker's clients.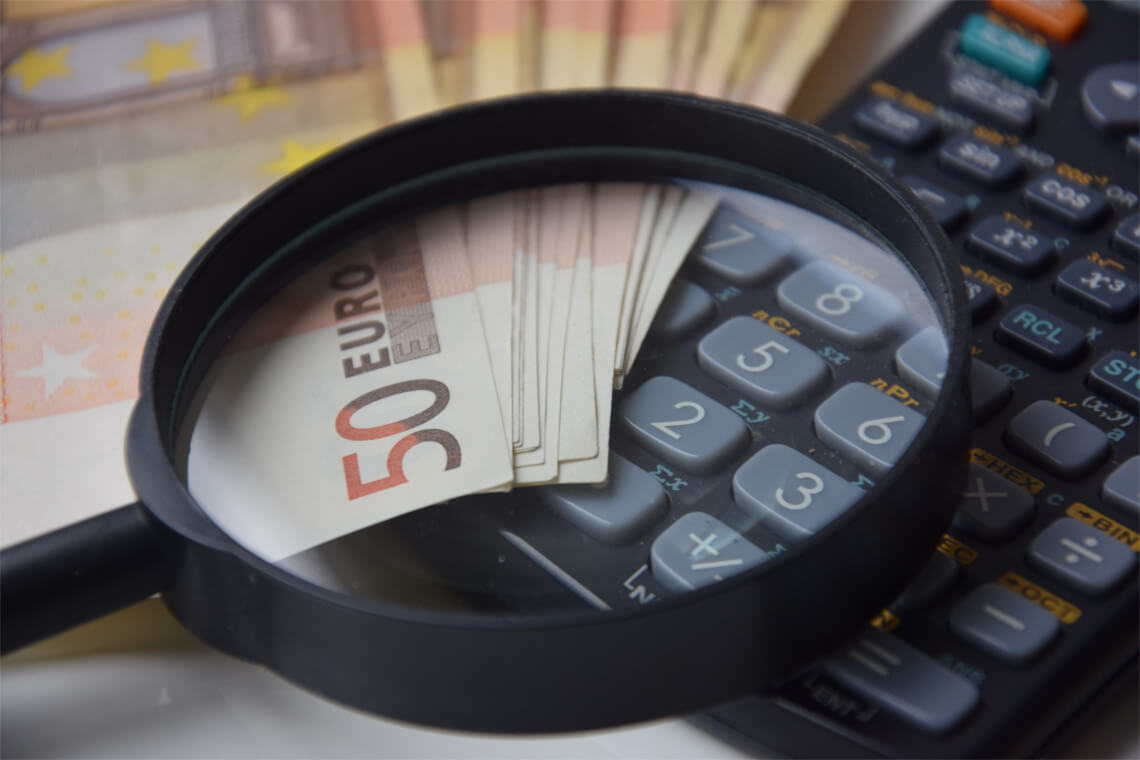 Introducing broker portal
It was designed specifically for brokers who can log in and review the automatically calculated amount of income that they were obtained from direct customers, as well as subordinate brokers. In addition, except for reports, logged brokers can review their own balance and request the withdrawal of funds to their personal accounts using the most suitable method of payment.
Features:
Transaction history of the entire system
The history of the money movement between accounts and currency translation
Ability to create a transaction to replenish or withdraw money from the MT4 accounts - priority system operations for VIP clients
Processing of withdrawal requests - to confirm or reject. 3 tier request handling system
Setting of the payment service provider that become payment gateway for payment method
Setting the pyramid percent payout ratio, the connection between IB
Reporting:

Rebate calculations
Partner reports - deposits, net deposits, withdrawals, revenues, IB revenue share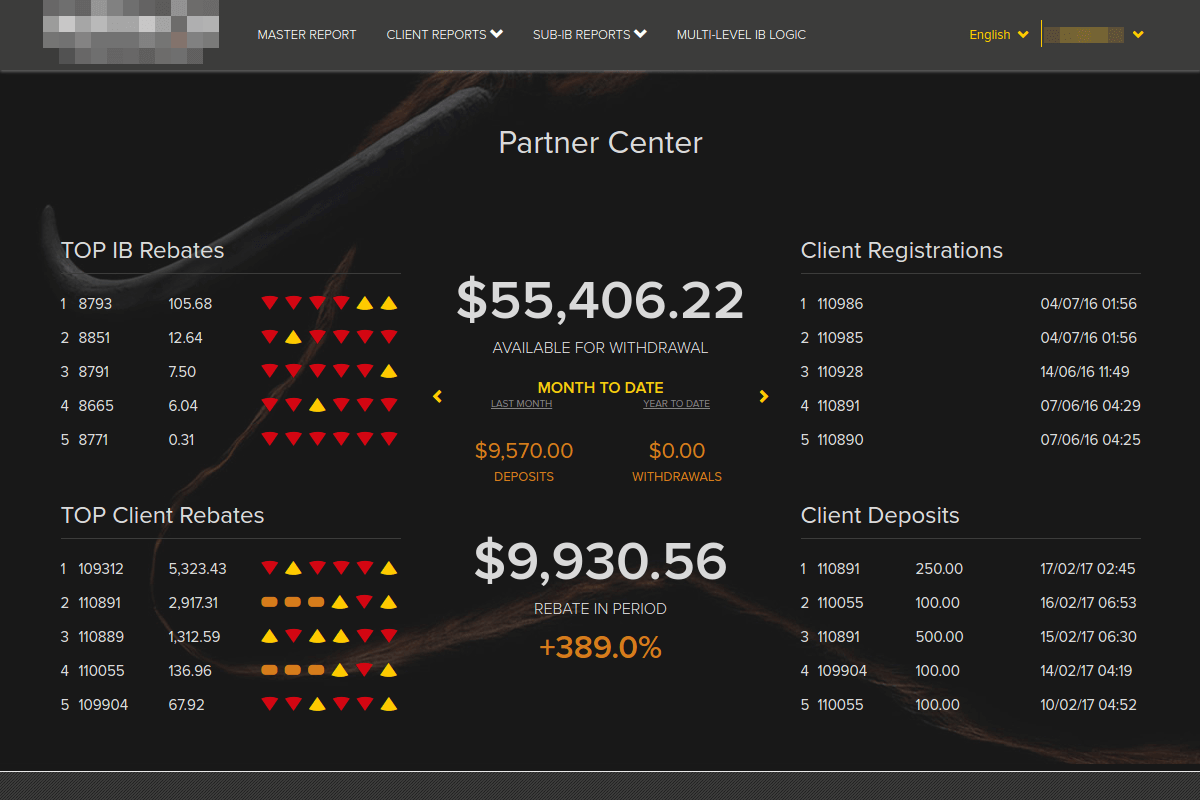 IB portal administration area
A manager can set connections like broker-broker and broker-client. It allows to affix appropriate distribution of income coefficients in the complex hierarchy of connections. The developed system provides the ability to create a multi-level pyramid and further track and apply different income coefficients, depending on the instruments which customers play on (Forex: USD pairs and NON USD pairs; Metalls: Gold and Silver; Oils, CFDs etc)
Features:
Interactive reports - dashboards with all the results
General profit - the overall results for each sub IB and for each client
Management of the pyramid
Monitoring of each client activity
Withdraw money - any account of the world, china union pay
Multilingual - 5 languages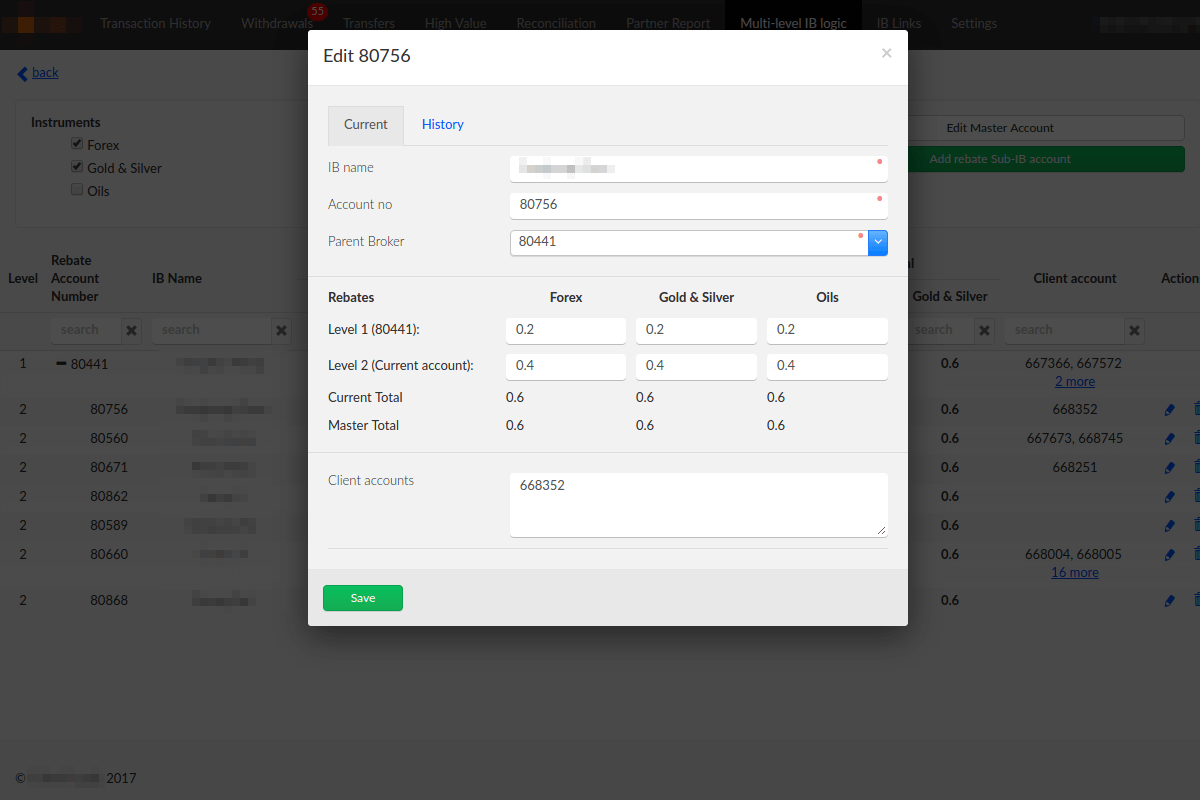 Calculation of income throughout the pyramid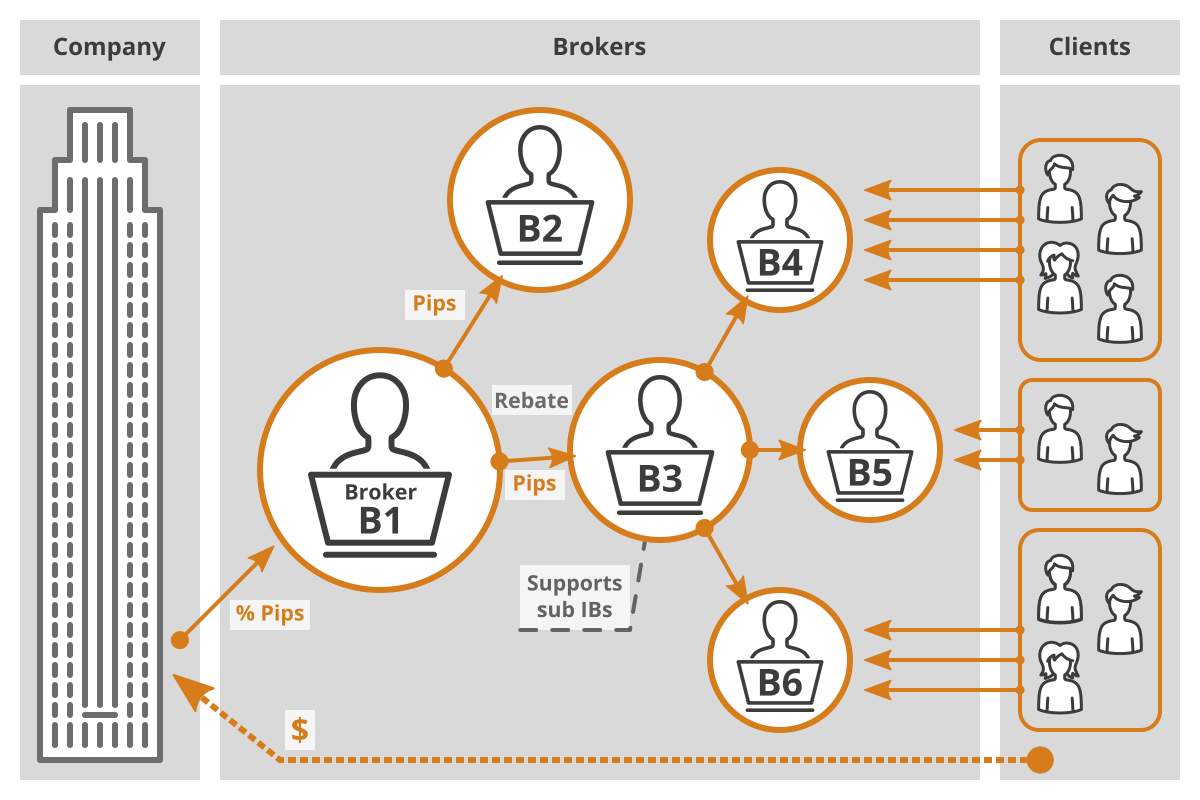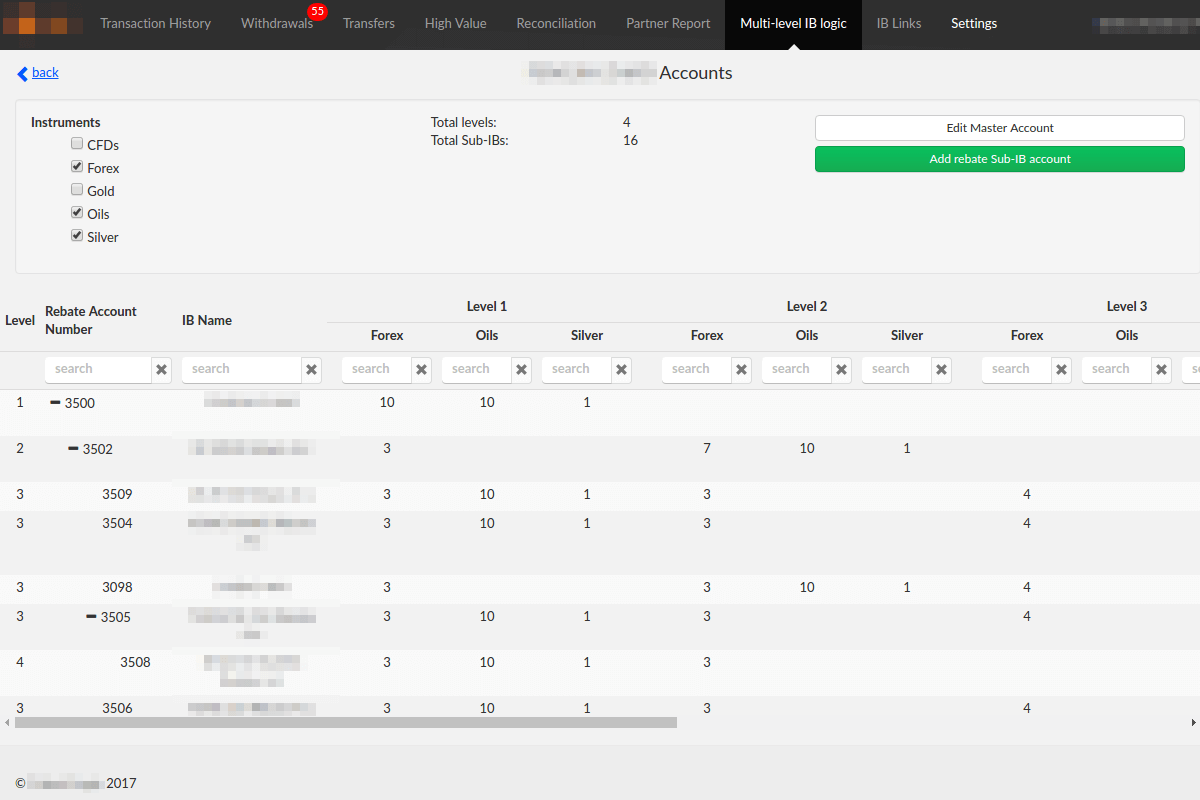 Sales Force integration
Centralized data storage in SF is convenient for analysis and all sorts of different financial / accounting tasks. We use SF as one of the best systems for such tasks.
Download clients that are stored in SF
Authentication by SF
Balance sheet and financial results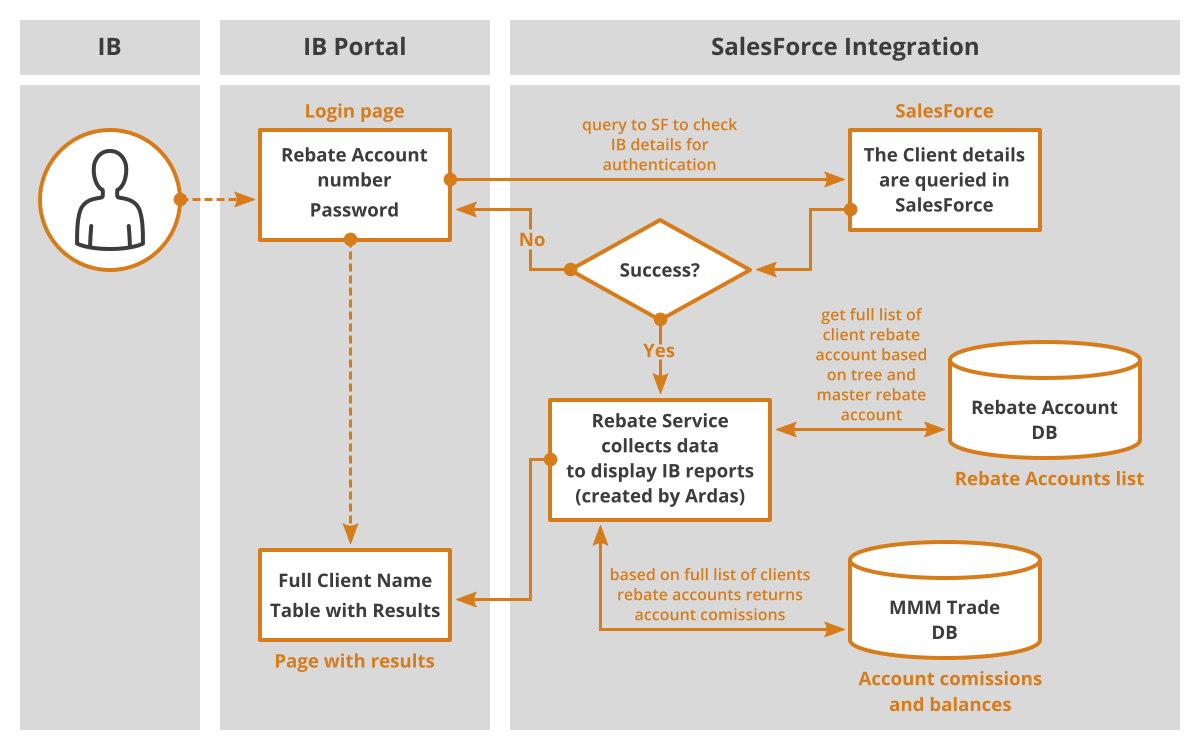 Payment methods
Bank or Credit Card (Visa and MasterCard)
China Union Pay
Skrill
Neteller
Bank Transfer
Mercury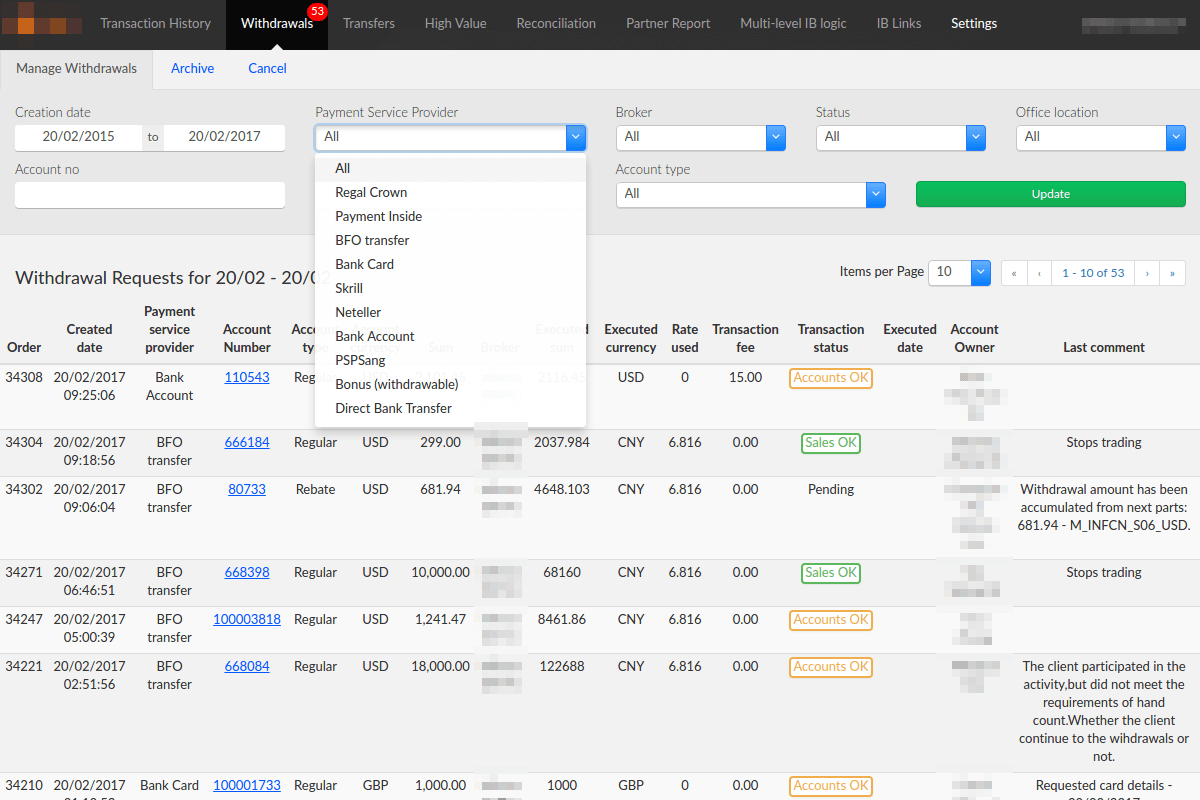 Integration with Meta Trader 4
Account MT4 sales are the main product of the broker. The integration allows user to do the following:
Opening an account
Withdraw the balance
Create transactions in MetaTrader 4 (MT4 or deposit)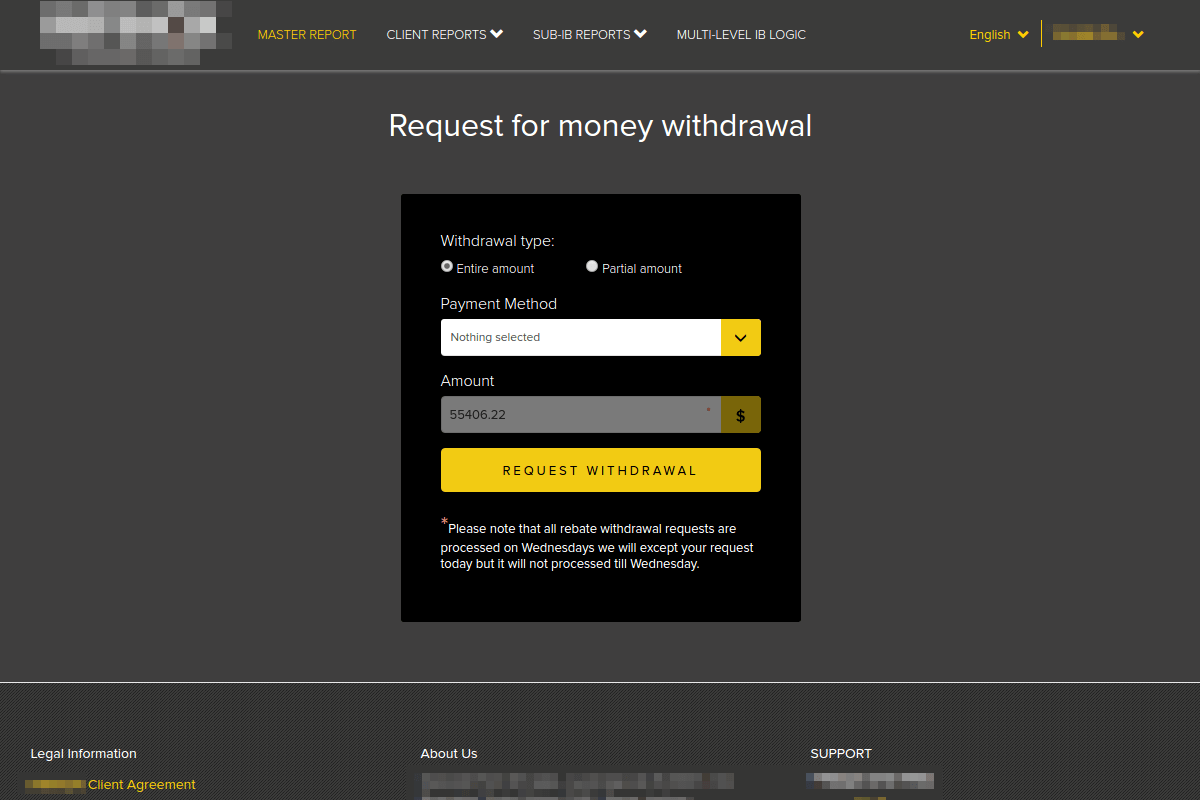 Techs
Back end: Java, Salesforce, MT4, Spark
Database: PostgreSQL, MySQL
Server software, Continuous Integration Server: Jenkins, Zabbix for monitoring, Amazon, GitHub, DockerHub
Front end (JS): Angular, JavaScript, HTML5, CSS3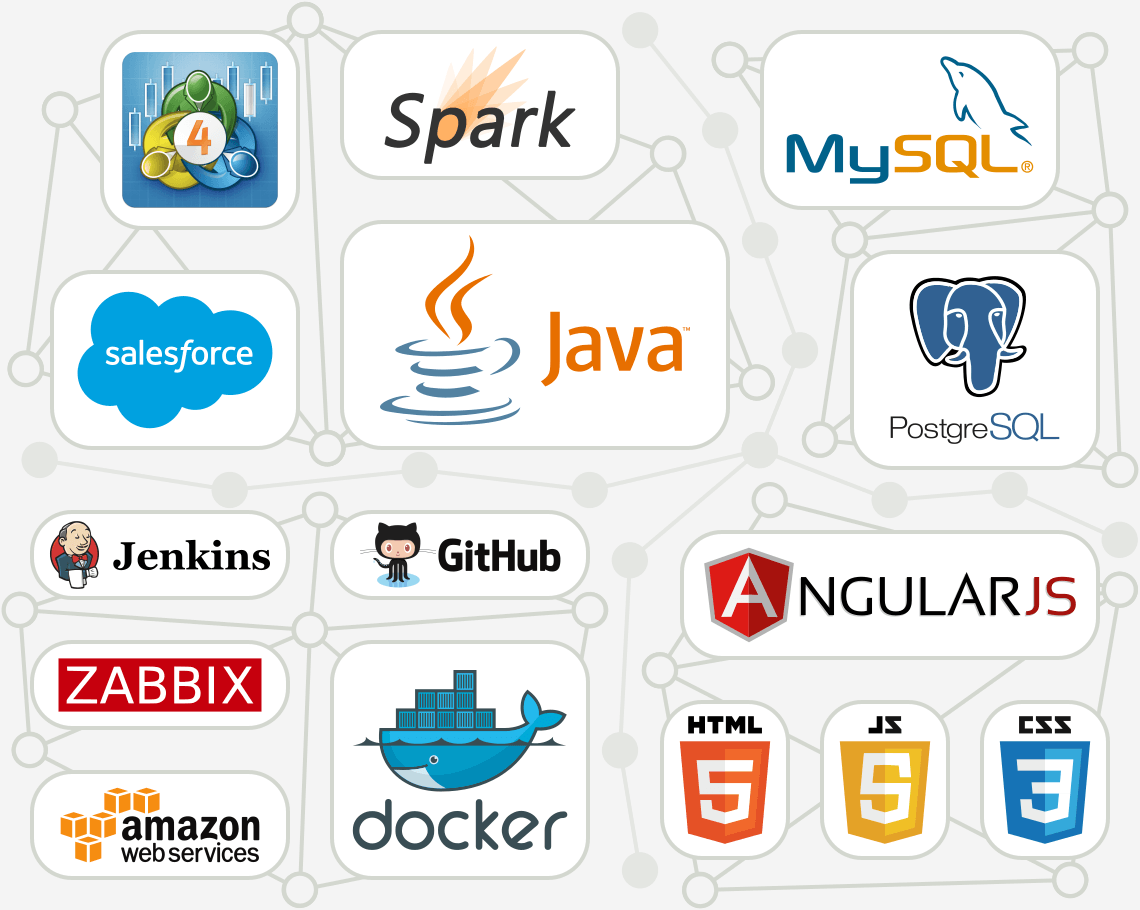 Like the case? Got some ideas in this industry?
We are ready to implement them for you!
Fill out the form below and we will contact you: