Great Britain, 2007 - Present
34 engineers
The busiest courier SaaS platform for the transportation industry in the UK
Trusted by over 7,000 businesses since 2000. Processing over 170,000 loads per month. Handling and managing more than 50,000 available vehicles of its clients. Making over £190M worth of contracts per year. It serves the full flow from posting the load to its final delivery helping transportation companies and individuals to do their work with ease.
Technical stack includes:
Java
Spring Boot
Hibernate
Web Sockets
JavaScript
TypeScript
ReactJS
Redux Saga
Material UI
React Hooks
Formik
Microfrontends
Webpack
Ramda
Moment
PostgreSQL
Cassandra
Debezium
Redis
Liquibase
AWS ECS
Jenkins
Kubernetes
Docker
New Relic
Terraform
Zabbix
Kafka
Microservices
Serenity
Thucydides
JUnit
Cypress
Jest
Enzyme
The story
This courier SaaS product was created in the early 2000s and after successfully passing the post-MVP phase and getting good traction, they had to grow an IT department which was difficult and expensive in the UK. We met them at the beginning of active growth, all their software required refactoring and modernization. We developed a transformation plan and run a small pilot project to show how we can help and solve the problems they had. That was the beginning of long and profitable cooperation.

The big push
The biggest challenge was made in 2007-2008 when the first team of 4 developers, 1QA, and 1 business analyst had to refactor the system and make it ready for much higher performance, increase stability, and at the same time guaranteeing 99% uptime to satisfy existing users. By the end of 2008, we doubled the team and brought all professional technics into the development process covering all aspects and levels of this SaaS platform such as CI/CD, automated testing, scrum, etc. That was a big push and a turning point in the life cycle of this system.

The offshore team
We started with a dedicated team of 6 IT engineers in 2007 and today it is a large IT department that consists of 34 engineers including front and back ends development, database, and big data engineering, data science, server infrastructure management, QA, task management, and business analysis. The whole team works closely with a core business team in the UK showing an example of effective and long-term collaboration between business and offshore development teams.
Long-lasting relations
Today we are proud to be a part of the highly technical and very successful SaaS solution. Building long-lasting relations is never easy, we have been accurate with all the details through the years. Even today we are striving to improve our integration in the business optimizing our costs and processes. And yes, we would be glad to share our expertise in setting up long-lasting relations for any other SaaS tool that is about to take over the world.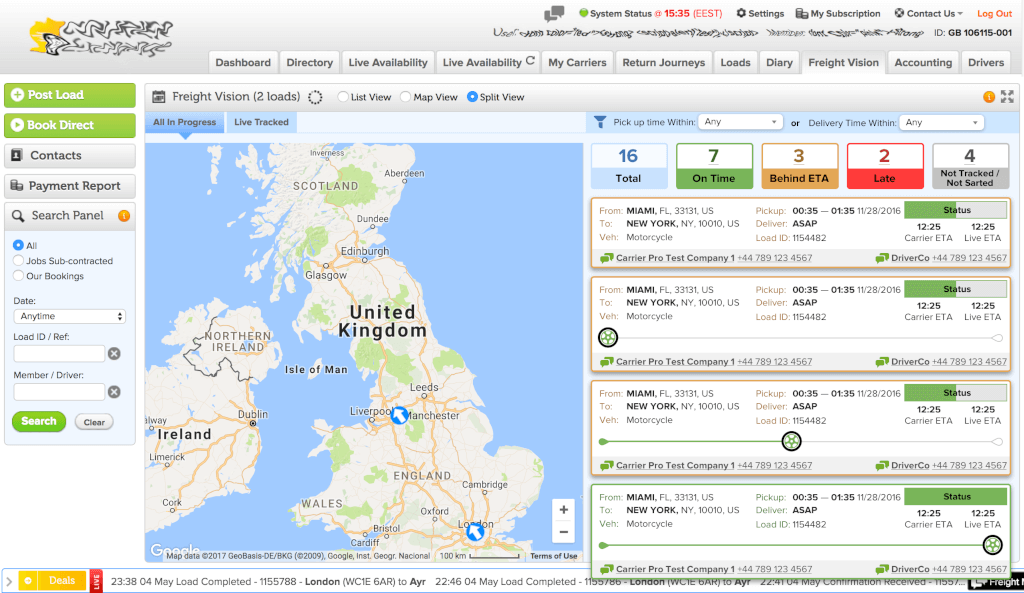 Major features
Tracking;
Loads exchange;
Feedback system;
Members communication;
Drivers/tasks matching;
Photo and document recognition;
Big data
For fast data processing Cassandra is used. This data allows for creating a lot of reports and analytics.
Reporting and data analysis is based on incremental data taken from Postgre SQL.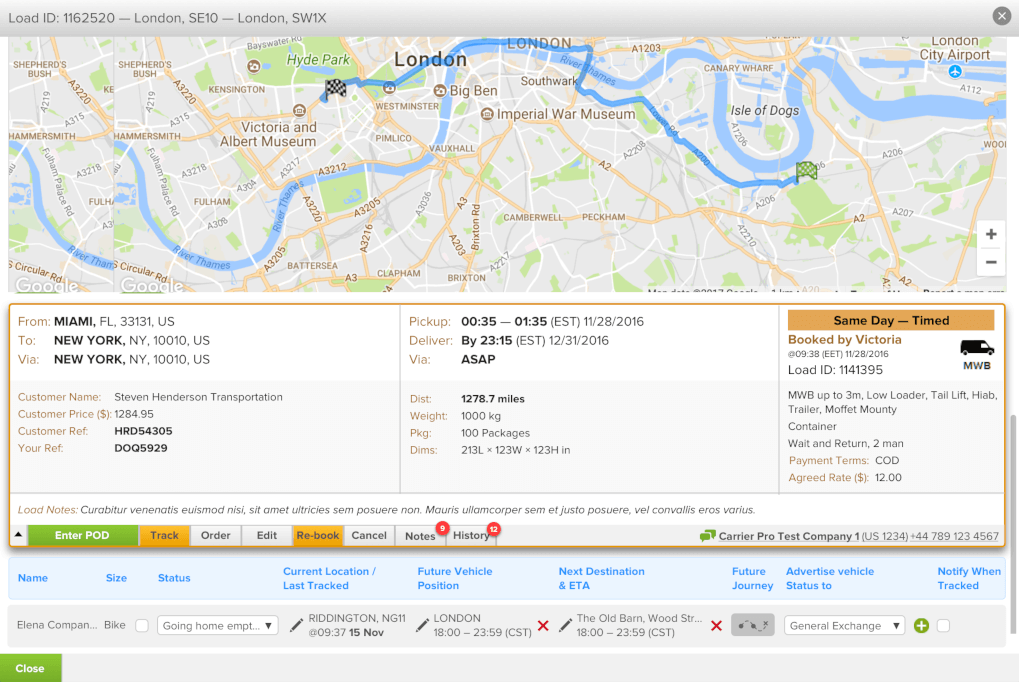 Low latency and high speed
We match the current user's position, future user's position and possible position according to the current user's tasks to newly posted shipments in real-time. Hundreds of drivers receive the notifications in a few seconds after load posting.
Mobile app
The main driver app including its regional versions allows users to receive the tasks, track their progress, send messages, etc. It's already life and available for iOS and Android.
Freight Vision app allows managing the loads from managers and dispatchers' point of view. It also includes a Live Availability Map that shows the fleet capacity in a real-time and instant messenger. The app is ready for release.
Admin panel
The complex admin panel allows the client's staff to manage companies, their subscriptions, enable or disable features for specific users.
Reporting
We use Jasper reports for data analytics and Grafana for the activity monitoring.
3d party services
The system is integrated with 3d party payment solution (Chargify), an invoice system that allows users to create invoices for each other (Simple Invoice), a lot of 3d party telematics integrations such as TomTom, Fleetmatics, Telematics, Navman, and other logistics software solutions.
Design
The app design is also under our responsibility. Our designers worked on all the tiny details to make sure that the application meets the modern trends and Google Material Design requirements.
Do you have a similar SaaS product that requires development?
Whatever stage your SaaS solution is at, get in touch with us to discuss it. It is FREE and we engage fast. We will help you with onboarding right engineers with strong experience in SaaS development and deep understranding of SaaS business, better planning, priorities, and realistic estimations.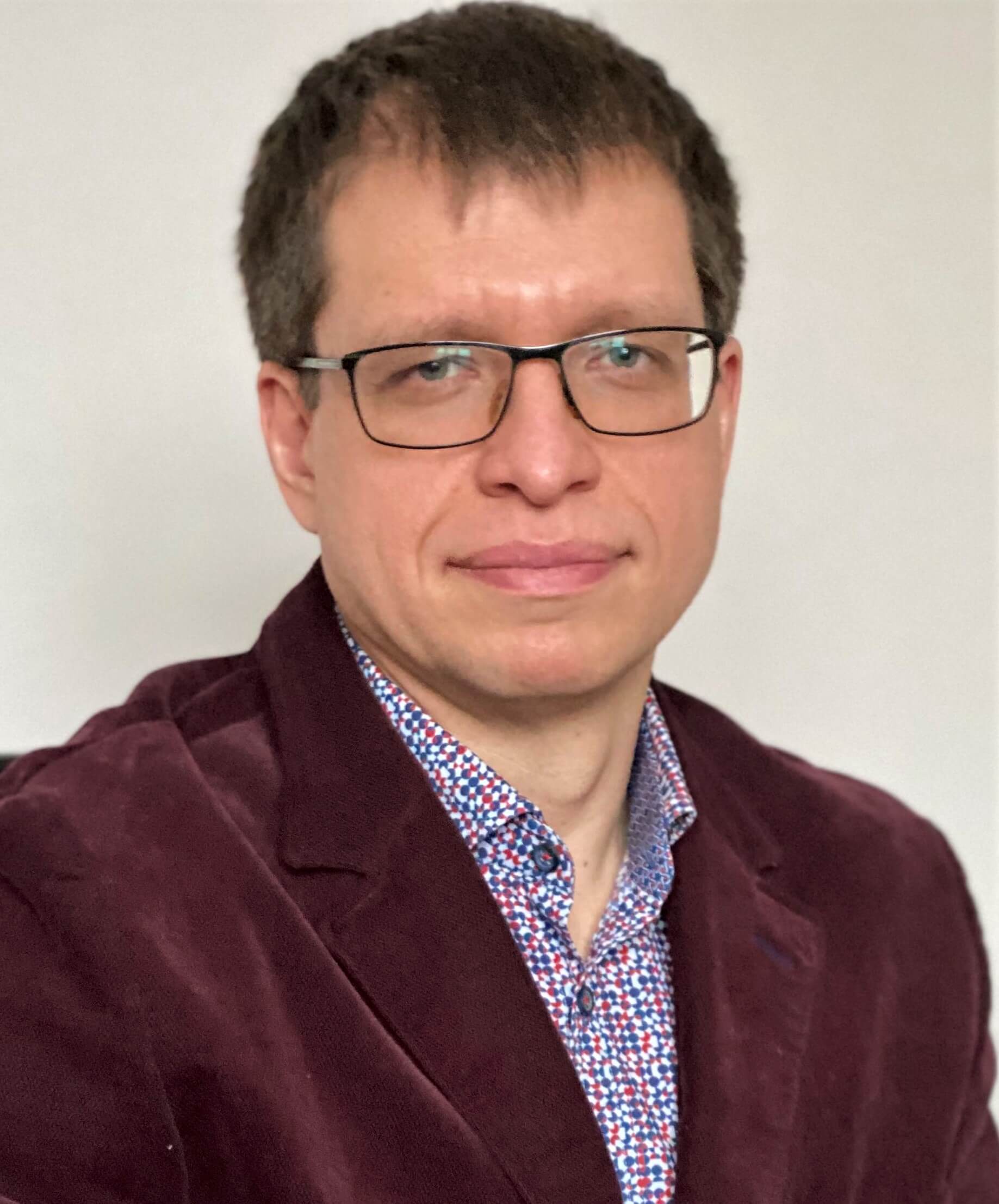 Andrew
Ryzhokhin
Chief Executive Officer