USA, 2016 - Present
the team: 23 - IT department, 7 - marketing team
Email template visual builder with AMP support for high-end marketing
A SaaS tool for marketing companies or individuals to visually build their email templates and fill them with data with easy without knowing and understanding HTML code. Providing an amazing level of compatibility with all mailing software and being the first builder in the world that fully supports AMP, it is used by Amazon, McDonald's, Oracle, CocaCola, Airbnb, Uber, HP, Cisco, etc. It gained 163K registered users and is estimated at $15M it grows 11% monthly.
Technical stack includes:
Java
Spring Boot
Hibernate
ReactJS
Redux
Material UI
HTML5
CSS3
PostgreSQL
Python
AWS
Jenkins
Kubernetes
Docker
The history
We started in 2016 with an idea and built a very detailed MVP plan mostly thinking about how to compete in a very busy market. We investigated all disadvantages of existing builders and designed a WYSIWYG builder that saves 50% more time than others. Later in 2019 we supported AMP language by Google for dynamic emails and became one of a few builders with the best AMP support.

Our role
This project has always been and stays self-funded. Thanks to our engagement and business analysis we spent 1/3 of the budget the customer aimed to spend, letting him grow fast and invest more in marketing. Today we provide full-stack development and support for this SaaS including business and financial monitoring, drastically reducing all the costs for IT engineers.

Offshore marketing team
Since 1 year of development, we set up an offshore dedicated marketing team that grew from 2 to 7 experts working full time. They support website, do branding, copywriting (8 languages), do videos for Youtube channel, SEO, and link building. All our marketing activities pushed this SaaS to TOP 3 in the world and turned it into a stable source of customers, recurring revenue, and ensuring 10% monthly growth.
Long term relations
The team we created became a dedicated offshore IT department for the customer and took a responsibility for all technical jobs. We started from nothing, passed through 4 principal pivots and today we turned this SaaS into a secure, high performance and scalable system capable to satisfy the needs of large companies. The team is still growing and our recruiters are working to close existing vacancies.
more information is coming soon...
Do you have a similar SaaS product that requires development?
Whatever stage your SaaS solution is at, get in touch with us to discuss it. It is FREE and we engage fast. We will help you with onboarding the right engineers with strong experience in SaaS development and a deep understanding of SaaS business, better planning, priorities, and realistic estimations.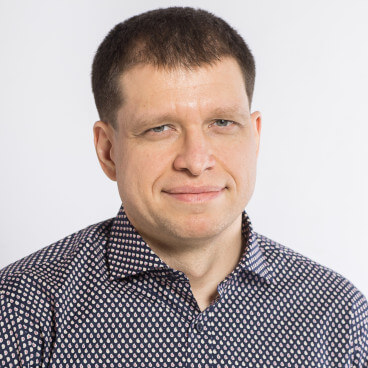 Andrew
Ryzhokhin
Chief Executive Officer