USA, 2013 - Present
the team: 35 - IT department, 7 - marketing team
Omnichannel marketing campaign automation SaaS platform for B2C businesses
One of the best marketing automation SaaS tools focused on B2C companies, it makes targeting wide audience easy and effecient. Sending around 2B of emails, SMS, and push notifications monthly, it is used by Toyota, Volkswagen, Shell, HiPP, BMW, Ferrari, Lacoste, etc. After being 7 years on the market it reached 70,000 registered users and gives 6% monthly growth with total estimation of $30M.
Technical stack includes:
Java
Spring Boot
Hibernate
VertX
ReactJS
Redux
Material UI
HTML5
Influxdb
PostgreSQL
Cassandra
Apache Ignite
Redis
Clickhouse
AWS
Jenkins
Kubernetes
Docker
Grafana
Prometheus
Zabbix
Kafka
Google Data Studio
The history
A company from the USA came to us in 2013 with a pure idea which required detailed analyses and accurate MVP planning. After releasing MVP we entered a difficult post-MVP (growth) phase that required robust development, flexibility, growing the team, constant refactoring, etc. We carried this project through all these difficulties and reached self-sufficiency in 2018. Today this business is successful and generates income. The business team scales sales into various regions.

Our engagement
This project has always been and stays self funded. Our engagement allowed the customer to minimize budget and reach the success without additional investments. We started with 4 engineers and today we are 35. We provide full stack development with big data, 40+ microservices, low latency data processing, data science and analysis, ML/AI as well as UI/UX design and front-end development. We carried this project through many difficult pivots always looking for the best way to penetrate the market.

Offshore marketing team
In addition to development we built an offshore dedicated marketing team that started from 2 people and grew into 7 experts. They support website, do copywriting (4 languages), videos for Youtube channel, SEO and link building. All marketing activities brought a website to high positions and turned it into a stable lead generation tool that ensures continuous revenue growth. The team is directly controlled by customer's CMO and is tightly connected with the business.
Long term collaboration
The team we created became a permanent offshore IT department for the customer that took all the technical work. We significantly reduced customer's budget by organizing it in Ukraine. Our HR and recruiters maintain the team and keeps it in a great shape, highly effective and motivated. The team is controlled by customer's CTO and fully equipped for any complicated tasks that may appear.
more information comming soon...
Do you have a similar project that requires professional technical support?
Whatever stage you are at, get in touch with us to discuss your project. It is FREE and we engage fast. We will help you with a development plan, better priorities, realistic estimations and optimal technical stack.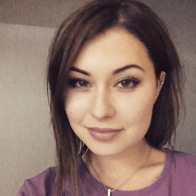 Diana
Tarazevich
Head of sales department