United Kingdon, 2020 - Present
5 engineers
An advertisement SaaS application for higher conversion and making revenue on viewing ads
A revolutionary way to show ads and receive rewards for viewing them. Built as a SaaS application, it helps people to view only relevant and needed ads thus making some revenue. It gives any business a tool to expose their ads with a much higher conversion and effectively target them to those who really love to see your ads.
Technical stack includes:
Java
Spring Boot
Hibernate
Spark
ReactJS
Redux
Material UI
HTML5
CSS3
PostgreSQL
Casandra
Mongo
Redis
AWS
Jenkins
Kubernetes
Docker
Kibana
Kafka
Silenium
Do you have a similar SaaS product that requires development?
Whatever stage your SaaS solution is at, get in touch with us to discuss it. It is FREE and we engage fast. We will help you with onboarding right engineers with strong experience in SaaS development and deep understranding of SaaS business, better planning, priorities, and realistic estimations.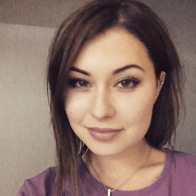 Diana
Tarazevich
Head of sales department