USA, 2019 - Present
7 engineers
Customer online consulting SaaS platform for retail stores and sale agents
Giving retail companies a SaaS tool to serve customers using a touchless interface and real-time voice communication on kiosks. It helps stores to outsource buyer consulting and make it fully on-line, at the same time letting clients to get a comprehensive information on any products they want to buy.
Technical stack:
C#
.NET Core 2
EFCore
React Native
VueJS
NodeJS
MS SQL
Redis
Azure
Azure Active Directory
Azure Blob Storage
Azure
SOA
REST API
Docker
Kubernetes
Offshore marketing team
...
Post MVP phase
After the MVP was built, tested and released, our customer started to sell this tool to his early adopters. The feedback from them was received immediately. The development team stayed with this customer and his project working on new features, changes, and updates. While post MVP phase we worked on a few pivots and major changes adapting this software to clients and users.
more information is coming soon...
Do you have a similar project that requires professional technical support?
Whatever stage you are at, get in touch with us to discuss your project. It is FREE and we engage fast. We will help you with a development plan, better priorities, realistic estimations and optimal technical stack.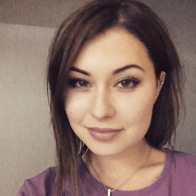 Diana
Tarazevich
Head of sales department