Ardas Earns Clutch Leader Aware for Top Developers in Israel
Clutch, a ratings and reviews site based in Washington D.C., has named Ardas a top development company in Israel! We are proud to have been recognized as one of the top B2B companies on Clutch.co's list. We at Ardas focus on our clients and our greatest joy and recognition is the relationships formed with them. Our team specializes in custom software development, enterprise app modernization, and IoT development.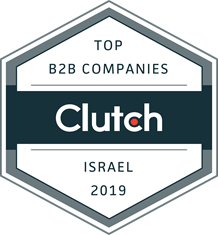 Clutch independently conducts research and gathers objective feedback from clients of companies registered on the site. Their in-depth interviews allow them to fairly rate and rank B2B companies. Clutch categorizes companies by their location and their fields of expertise, guiding buyers through the decision-making process.We're grateful to the clients that have left us reviews and allowed us to achieve a perfect 5-star ranking! Our Clutch profile provides summaries of some of our successful custom software development projects.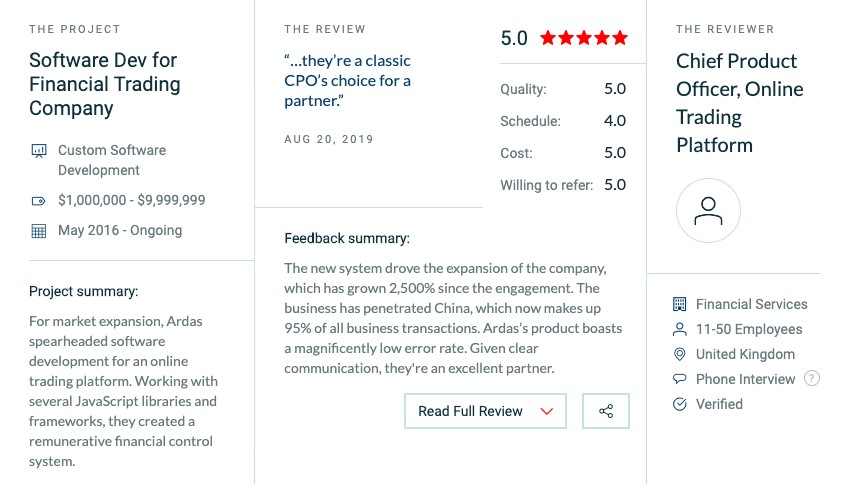 "A good reason to believe that we are on the right track. Thank you!" –Co-founder & CEO, Ardas
In addition to having a profile on Clutch, we are proud to be featured on a list on the Manifest. One of Clutch's sister sites, the Manifest compiles hard data, business news, and how-to guides. Their third site, Visual Objects is a B2B resource that allows companies to display their portfolios. The Manifest and Visual Objects connects business buyers with service providers.We are proud to accept this award from Clutch that highlights our services in the industry. Contact us today to see if we can help you with your next project!