How Just-In-Time Delivery Can Affect Your Logistic Business
This concept dates back to the late 1950s, when the Japanese company Toyota Motors, and then other Japanese car manufacturers, began to actively implement the KANBAN system.
The original slogan of the JIT concept was to eliminate potential inventory of materials, components, and semi-finished products in the assembly manufacturing process of cars and their main units. The original task looked like this: if a production schedule is set, then it is necessary to organize the movement of material flows so that all materials, components, and semi-finished products arrive in the right quantity, to the right place (on the assembly line) and exactly on time for the production or assembly of finished products. With this formulation of the problem, large safety stocks that freeze the firm's funds turned out to be unnecessary.
Conceptually, the JIT approach served as the basis for the subsequent implementation of logistics concepts/technologies such as Lean Production and Value-added logistics.
An example of using the Just-in-time method
The famous American motorcycle company Harley-Davidson faced increased competition from Japanese companies in the 1970s: Honda, Yamaha, Suzuki and Kawasaki. Most of the previously stable companies in this industry have gone bankrupt. The four Japanese companies were able to supply their motorcycles almost anywhere in the world with higher quality and lower prices than their competitors.
In 1978 Harley-Davidson tried to prove in court that Japanese companies are selling motorcycles at dumping prices, i.e. below their cost. But during the court hearings, it turned out that the operating costs of the Japanese companies are 30% lower than those of Harley-Davidson. One of the main reasons for this state of affairs was their use of the JIT mode of operation.
Therefore, in 1982, Harley-Davidson began to develop and implement a materials-as-needed program, akin to the JIT. Initially, the company faced difficulties, but in 5 years it reduced equipment changeover time by 75%, reduced warranty and waste costs by 60%, and reduced work-in-process inventories by $ 22 million. During the same period, the company's productivity has grown by 30% and the company is now doing well in the market.
Characteristics of Just-In-Time Delivery
Supply chain assembly and packaging operations don't store the materials in on-site warehouses; the materials are received only when they are ready to be implemented into outgoing orders. Therefore, just in time logistics allows supply chain management companies to save on inventory costs and allow more usable space in their warehouses for components that are ordered more variably.
While just-in-time delivery enables supply chain companies to reduce their costs for inventory storage and management, it does present an alternative challenge of accurately forecasting demand.
Demand forecasting is secondary to meeting customer expectations, and today's customers (be they the end consumer or business customers that serve the end consumer) value flexibility and responsiveness to a remarkable degree. It's not enough to make processes more efficient when working to reduce costs. For example, many customers appreciate the just-in-time inventory company's ability to send additional supplies on tight deadlines (particularly when delivery wasn't scheduled ahead) or accommodate rapid demand changes.
In order for it to be successful, just-in-time delivery requires a highly responsive, flexible supply chain. The level of responsiveness is defined by how quickly the supply chain can adjust to accommodate the four primary areas of flexibility in response to an external stimulus such as a customer order:

To achieve optimum responsiveness and meet the classification of JIT, just-in-time services must have the following characteristics:

Techniques for Successful Just-In-Time Services
Successful just-in-time logistics are centered on peak efficiency, accuracy and speed. These objectives are achieved through a series of techniques that help drive success and minimize costs:
Systems design for streamlined manufacturing;
Reduced complexity through focused, transparent operations;
General practices that support continuous improvement and the elimination of waste;
Enhancing process flows with strategic production line arrangement;
Use of robust and flexible machines that are also relatively small and easy to use;
Involving staff in operational improvements and problem-solving;
Expanding flexibility capacity by minimizing setup and changeover timelines;
Encouraging and sustaining reliability by employing total productive maintenance;
Those are some general just-in-time logistics techniques that successful supply chain managers will employ, however, there are some additional techniques for planning and control to increase the opportunities for success with just-in-time services:
Pull scheduling for make-to-order and engineer-to-order products helps ensure that resources are available, that the company has the capability to produce efficiently, minimize lead times and prevent delivery issues;
Use tools such as cards or other signals (also known as 'Kanban' control, a Japanese invention to facilitate pull-based planning) to trigger actions and optimize supply chain function;
Implementing leveled scheduling to plan for each customer's demand to be built on the same day it will ship out;
Synchronizing the flow of production and shipment to optimize operations and prevent holdups;
Developing and integrating multiple schedules to enable mixed-model scheduling in order to achieve a full day's production each day without downtime.
First Steps to Successful Implementation of JIT in the Logistics
At the end of the day, the smooth flow of goods through the supply chain is the ultimate goal when utilizing JIT delivery, followed by the objectives of maintaining minimal inventory and delivering orders on-time. In order to achieve these goals, the transparent and intensive flow of information between buyers and sellers is crucial. This relationship is only achieved by selecting suppliers carefully, then maintaining a good relationship between them and the customer.
The key to maintaining good supplier-customer relationships is unlimited inter-company information sharing since limitations will hinder the optimization of JIT between internal and external parties. Therefore, the concept of just-in-time delivery may be a positive step for less progressive supply chains, enabling them to take on the more responsive and collaborative operations required to sustain successful just-in-time services.
With decades of proven excellence in third-party logistics services, our dedicated development team is an ideal partner for specialized just-in-time delivery services. Our partnerships span a wide range of industries, including automotive and consumer electronics, two areas of trade where JIT brings especial value for optimizing fulfillment operations and maximizing profit potential of the custom software development.

Interested in this expertise?
Get in touch with us and let's discuss your case. We will gladly share our knowledge and experience with you and find the most suitable option for you.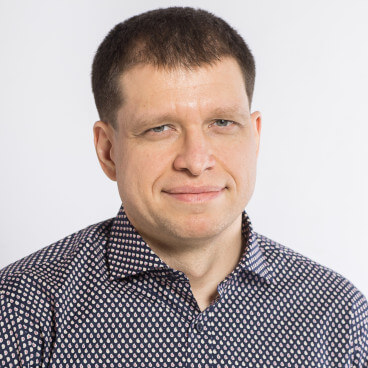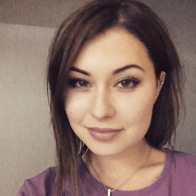 Andrew
Ryzhokhin
Chief Executive Officer