Meet the newcomers - Eodyne!
A neuro-rehabilitation system that assists neurological patients to recover motor and cognitive function

Our team not only creates unique products, but also gets unique friends. We believe in the great future of each startup, which is described in our blog. Today we would like to tell you about the team that created something magnificent!

Eodyne Systems S.L. has developed the Rehabilitation Gaming System (RGS), a science based tool for the rehabilitation of motor and cognitive function after brain damage. Release date | Feb. 02, 2016 | RGS constitutes a real breakthrough for patients, health care professionals and the health care system overall.
"Our goal is to provide tools for effective, accessible and affordable brain rehabilitation at the clinic and at home, and in doing so we want to contribute to the autonomy and quality of life of as many patients as possible" says Prof. Paul Verschure, inventor of RGS and CEO of Eodyne Systems S.L.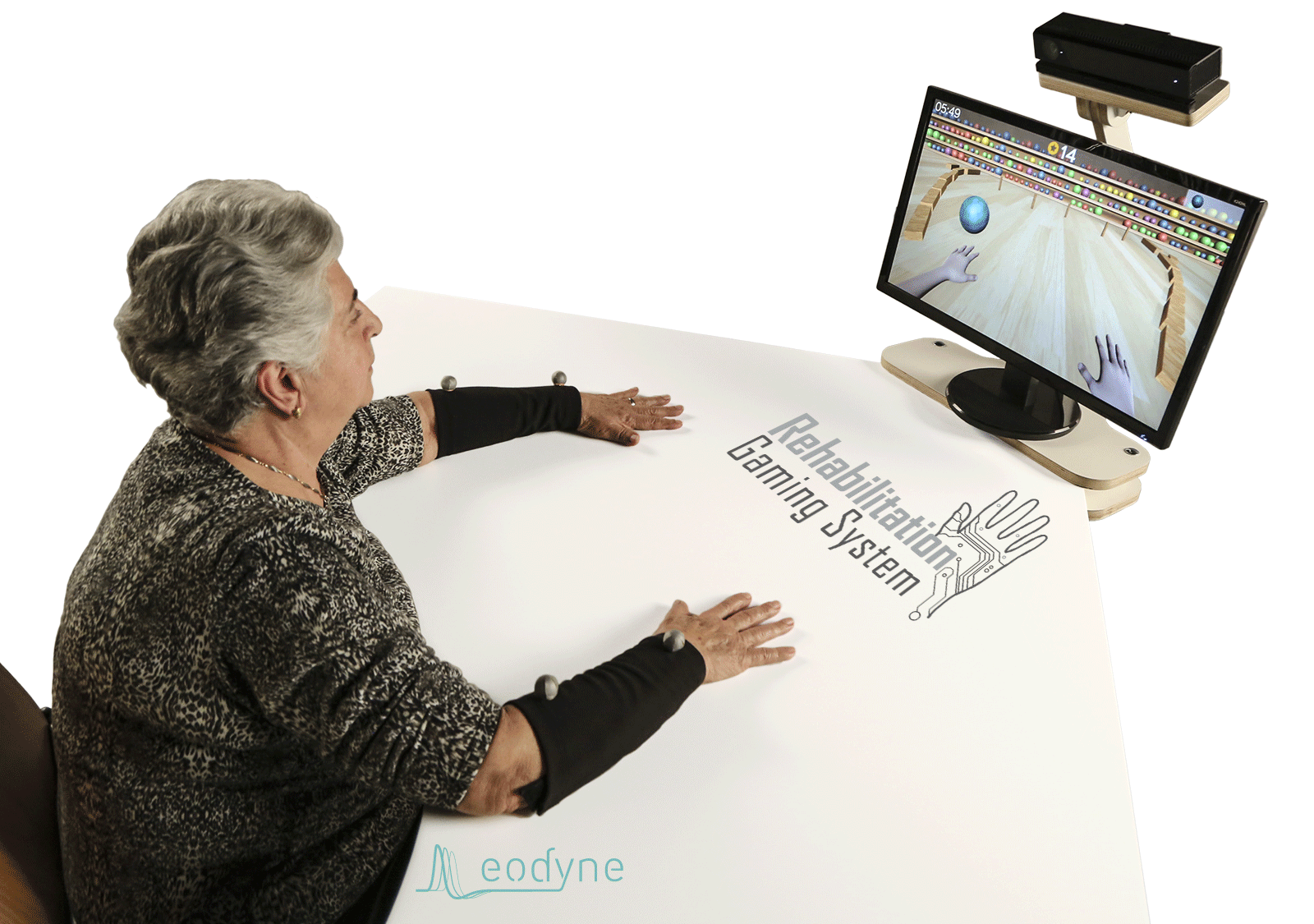 RGS is designed specifically for the adaptive and personalized training of people suffering from motor and cognitive impairment after stroke, and other brain diseases.

RGS integrates a range of technologies including: virtual reality, machine learning and advanced interfaces and is based on basic and applied brain research. Most importantly, RGS has been clinically validated in collaboration with Hospital Vall d'Hebron and Hospital Esperanza in Barcelona, with over 600 patients and shown to work better than the current best practise of neurorehabilitation. Presently RGS is in use in Barcelona Spain; Braga, Portugal; Sheffield UK, Sao Paulo, Brazil, and in San Diego, US. RGS intelligent algorithms create training protocols that adjust and adapt automatically to the patients' capabilities and rehabilitation needs, and are designed to stimulate those brain systems responsible for plasticity and adaptation that underlay body function and behaviour and also recovery.
RGS can be used to train motor functions such as grasping, direction, precision and speed of movement, as well as cognitive functions such as memory, and attention in the acute and chronic phase of stroke or other neurological conditions such as aphasia, PD, and cerebral palsy. All in an engaging gaming environment that can be made available to the patients at their health centre or at home. These features make RGS exceptionally effective for the patients and at the same facilitate the care at the clinic and at home.

The society faces a great challenge for the care and rehabilitation of patients with stroke, which is considered the leading cause for disability worldwide. According to the latest reports, more then 16 million people worldwide per year, and more than 795,000 people in the United States have a stroke, the majority of which may not have a chance for recovery given the lack of available and effective rehabilitation solutions.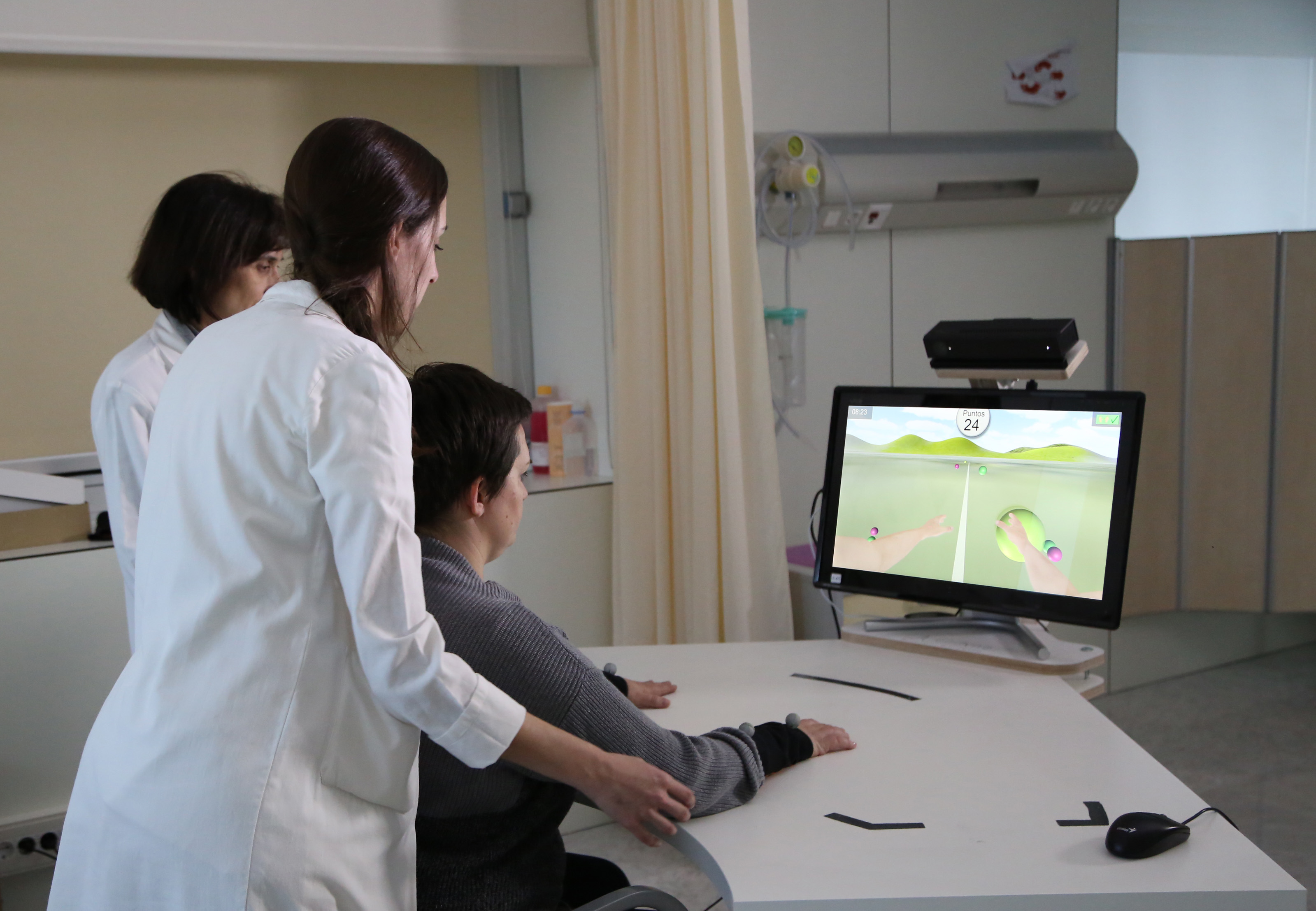 RGS being used in Val D'Hebron Barcelona. The patient sits facing a screen with her arms resting on a table, Arm movements are tracked by a customized motion sensor mounted on top of the display. The tracking system determines in real-time the position of the patient's wrists, elbows and shoulders, and maps these onto a biomechanical VR model of the upper extremities. On the display two virtual arms mimic the movements of the subject's arms, hands and fingers.

Given the actual health care situation, doctors and therapists have limited resources to provide patients with advanced rehabilitation tools that adapt to the needs and limited ability of these patients.
RGS is an integrated system for remote treatment, diagnostics, monitoring and advise, that allow savings for patients and their relatives, primary healthcare providers, health centres and insurance companies. A must needed and necessary technology for the advance of neuro-rehabilitation care.
Eodyne Company
Eodyne Systems S.L. is a spin-off company of the Synthetic Perceptive, Emotive and Cognitive Systems group (specs.upf.edu). Eodyne Systems focuses on the commercialization of novel science based applications for neuro-rehabilitation, well-being technologies and tools supporting discovery and learning. The company was established in 2014 by ICREA Prof. Paul Verschure and Eodyne CEO, with SPECS's project development and management expert Carme Buisan, Eodyne's COO, and the involvement of Universitat Pompeu Fabra and the Catalan Institute of Advanced Studies with the goal to commercialize the scientific results from Verschure's research group SPECS at UPF. RGS and Eodyne have received a number of innovation prices including Telefonica/Wayra innovation prize; Madrid Business school IE final candidates for the PasionIE programme, Actual members of Eodyne include CTO Pedro Omedas, Business Development Manager Santiago Brandi, and Dr Anna Mura responsible for communication.

If you got interested in this startup and woud like to find out more information on RGS visit eodyne.com

Best regards,
Your Ardas Team
Interested in this expertise?
Get in touch with us and let's discuss your case. We will gladly share our knowledge and experience with you and find the most suitable option for you.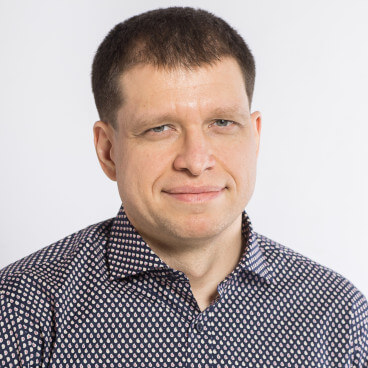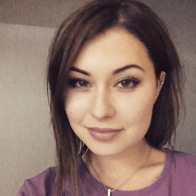 Andrew
Ryzhokhin
Chief Executive Officer