SaaS Industry Trends for 2023: Statistics, Forecast & Market Trends
SaaS trends constantly evolve, and staying ahead of the game can be challenging. According to a Gartner report, the SaaS industry is forecast to grow 20.7% to total $591.8 billion in 2023.
As businesses continue to adopt SaaS solutions, new trends are emerging that will shape the future of the SaaS industry. Keeping up with these trends is essential to stay competitive and ensuring success.
This guide will explore the most significant SaaS trends to watch out for in 2023 and help you stay updated whether you're a SaaS supplier or a company looking to use SaaS solutions.
SaaS Market Will Grow By 18% Per Year
Analysts believe the SaaS market will grow at 18% per year. By 2023, the volume of investments will reach $591.8, up from $490.3 billion in 2022.
As you can see in the graph, the growth of companies providing SaaS solutions occurred from 2018 to 2020 (more than 20% of new SaaS companies appeared on the market), and according to forecasts, the same indicators will grow by 30% by 2023.

Trend 1: Leveraging Artificial Intelligence
AI is trending everywhere, and it is relevant for SaaS as well. If you Google "how to develop a saas application", you will find the info that according to a Gartner survey, about 40% of companies are ready to implement this technology in their workflow in 2021, and the projected growth of cloud AI in 2023 will be five times higher than in 2019.
The power of cloud storage and automated analysis can change the entire world and every industry. This is why AI is one of the most popular solutions for optimizing cloud platforms. Thus, even though this technology is still innovative and, as some would say, unstable, companies are willing to take the risk and operate on such a model today. And it's worth it.
The best application of AI in SaaS is predicting customer behavior by analyzing their previous actions. It can also be used to automate helpdesks, pricing, and more. AI in SaaS can also improve the security of the digital identity of users. With this technology, you can now detect malfunctions, data leaks, fraud, and even prevent cyberattacks.
Ways to Use AI in SaaS Applications
Creation of super-personalized applications. Artificial intelligence can improve the customization of SaaS software for the user. For example, to place frequently used functions in more convenient parts of the page, changing the interface depending on the user's behavior in the application;
Forecasting purchases. Artificial intelligence can predict which products will be most popular among different customer segments;
Customer value forecast. The ability to predict customer behavior and value using analytic algorithms can dramatically increase your overall bottom line and help you get targeted right.
One of the reasons AI is so popular in SaaS is the growing demand for it among large enterprises. Infrastructure players are always driving trends, and AI SaaS is being used by market giants such as IBM, Google, and Salesforce.
Trend 2: Growth in the Number of Micro-SaaS
The term "micro" in Micro-SaaS doesn't refer to the company or product size but rather to the extent of the business problem it solves.
As businesses face an intensifying competitive landscape, they may opt to create more agile and customized offerings. This SaaS trend is particularly evident among small teams or individuals. One way to achieve this is through Micro-SaaS tools, designed to enhance the user experience within specific industries by acting as extensions or add-ons to larger products.
You can see similar products almost everywhere: on retail platforms (for example, Amazon Assistant for product comparison), and in grammar checker applications (Grammarly for Google Docs and MS).
Given the lower risk and relatively low operating costs of such products, we may witness a significant surge in the production of Micro-SaaS offerings, particularly those designed to cater to niche customer groups with specific needs.
Trend 3: Using Vertical SaaS
Working with a vertical type of SaaS, a company has more chances to interest the target audience in the unique capabilities of the application. They focus on a specific market segment, which makes it possible to customize the interface to the needs of their customers.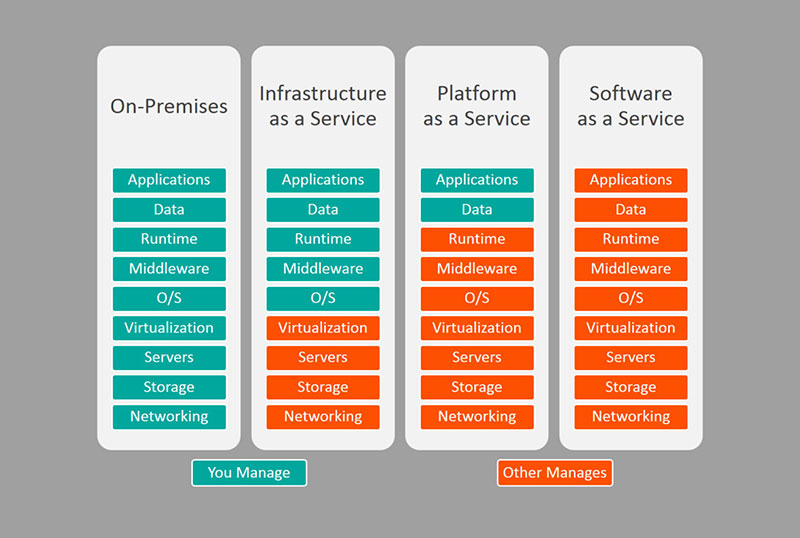 In addition, the horizontal SaaS market is crowded with competitors. The more competitors there are, the more difficult it is to fit into the market. A June 2019 Crunchbase report shows over 15,500 SaaS companies worldwide. About 60% of them are horizontal SaaS.
Resource Finances Online reports that the vertical SaaS market has nearly tripled over the past decade and will continue to expand in 2023.
Trend 4: Integrations
Integration trends in SaaS have become increasingly important in recent years as more businesses adopt cloud-based software solutions to manage their operations. With the average enterprise using over 1,000 cloud applications, seamless integration between these systems has become critical for businesses of all sizes.
According to a report by Workato, the number of SaaS applications used by businesses has increased by 68% in the past four years alone, with the average enterprise now using 1,295 cloud applications. This trend is expected to continue, with businesses increasingly relying on specialized applications for specific tasks.
The growth of API platforms, such as Zapier, further highlights the trend toward easy-to-use integrations. These platforms enable businesses to connect different SaaS applications and automate workflows, reducing manual processes and improving efficiency.
A survey by Dell Boomi found that 94% of businesses view integration as critical to their success. This highlights the importance of offering robust integration capabilities as a core component of any SaaS offering.
As the demand for seamless integration between SaaS applications continues to grow, providers who can offer effective integration solutions are likely to see increased demand and growth in the market.
Trend 5: Low-Code and No-Code Popularity
Low code is the next big milestone in the software industry's evolution and, as a result, is included in SaaS market trends. Low-code platforms are development frameworks that put costly and high-error layers of application development in a near-finished state. As a result, developers can focus on application logic and user experience, i.e., purely business innovation.
Applications that can be developed with a low-code solution range from the simplest mobile app to the most complex enterprise system.
It is also an excellent solution for developers with different levels of knowledge, as they can use their unique code and a visual, drag-and-drop system-building function simultaneously.
There are some benefits of low-code development that you might consider.
Visual workflow-planning
Using the pre-made modules and the visual designer, representatives from the business side without any development knowledge can have a good grip on the system's design.
Eliminates IT Knowledge Differences Between Developers
Low-code doesn't require knowledge of different programming languages or senior experience. Junior, mid-level, and senior colleagues can collaborate on a project, strengthening team spirit.
Fully Configurable
The open API for low-code solutions provides a way to connect a drag-and-drop system to our existing enterprise ecosystem or third-party solutions. These capabilities create a reusable and easily variable repository of tools that can increase user experience, and customer satisfaction and save time for colleagues.
Mobile-Friendly
An ever-widening segment of users uses their mobile phones to browse the internet, connect with companies and buy products. Low code is perfect for creating mobile applications or responsive, mobile-friendly web apps.
Create Your SaaS Faster with SaaSBuilder
Looking to leverage the low-code trend in the SaaS industry? SaaSBuilder can help you build and launch your startup faster with its easy-to-use platform. Learn more about SaaSBuilder today.
Trend 6: Migration To PaaS
The platform as a Service (PaaS) approach offers the possibility of migrating your infrastructure to the private or public cloud.
Many companies have their own data centers to meet the requirements of IT. As a result, the operating costs of a dynamically grown infrastructure are often too high. We offer a low-cost infrastructure solution with our Platform as a Service (PaaS) migration to the cloud.
Thanks to the migration to the cloud, companies enjoy the most advanced infrastructure (Infrastructure as a Service, IaaS) and operational services, e.g., databases, backup, recovery, storage, monitoring, VPN, and security.
Irrespective of whether you opt for the private cloud in the DATAGROUP data center or for a public cloud provider – we support you along your way and ensure a smooth migration.
Transformation to the Cloud in a Nutshell
Workshop on the analysis of the existing infrastructure and goal definition;
Migration plan;
Test migration;
Migration: final changeover of your IT to the latest IT design on a single-level or multi-level basis;
Go live.
PaaS Migration – Your Advantages at a Glance
Comprehensive analysis of the architecture's current state;
Innovative, hybrid solution design;
Open target architecture;
Integration of public cloud providers;
Clearly defined services and KPI;
Transparent SLA including monthly reporting;
Counseling and assistance by experienced DATAGROUP consultants and engineers.
Trend 7: Focus on Reducing Churn
If you're like most SaaS managers, you're committed to running and growing your business.
But to do that, you must ensure you're meeting your customer's needs, including reducing churn.
With companies spending 5-25 times more to acquire a customer than keep an existing one, reducing churn is a high priority for any SaaS manager interested in building lifelong evangelists for their brand.
Churn is something every SaaS owner goes through.
And although it isn't always avoidable, it is manageable when you instill a few of the above best practices.
As we've seen, reducing churn goes beyond the basics of improving your product; it's about adding value to your customers' lives.
If you can do that and make a meaningful difference in your customers' lives, churn will level off, and you can get back to doing what you do best—running and growing your company.
Trend 8: SaaS Analytics
SaaS Analytics is the process SaaS companies use to analyze user engagement across all touch-points. Companies use SaaS Analytics to analyze users' behavior throughout their journey to reduce churn, increase customer engagement, and ultimately grow their recurring revenue.
Data has transformed the connection with our users. We can identify problems as they're happening and engage in real-time. We know who they are and what success looks like for them. But, something happened as we marched into this data-centric era. The number of available data sources exploded, but our understanding of the end-to-end experience remained relatively siloed.
SaaS analytics tool solves this challenge. Designed for you to easily integrate with and, most important, fully understand the total customer experience. Because every engagement matters and every journey is unique.
The old method of analyzing linear funnels doesn't align with the modern user experience. Instead, SaaS analytics tool reports are non-linear, omnichannel, layered with segmentation and optional steps. So whether users are dropping off due to a marketing message, a product feature, a bug or a support issue - you'll know where it happens and how to address it.
SaaS companies live and die by their subscription metrics. SaaS analytics tool delivers analytics to track subscription updates and automatically generate reports on total subscription changes. Add columns to include new ARR, old ARR, the delta, package name and more! Always know where you stand and stay ahead of churn will real-time subscription data at your fingertips.
First and last-click attribution no longer suffice. With the SaaS analytics tool, measure the campaigns that drive new users to your product and all subsequent actions.
Compare product engagement with specific acquisition channels.
See how usage evolves, what channels drive conversions and the corresponding retention rates of those conversions.
Expose the ROI of each user touchpoint — be it on a push notification, an email, an ad, an in-app campaign or a web event.
Optimize campaigns to deliver lifelong customers, not clicks and impressions.
Types of Questions you can answer with SaaS analytics:
Where am I losing customers during the onboarding process?
What does a healthy customer look like in terms of engagement and activity?
What combination of behaviors and attributes make up our customer personas and how do their journeys tend to differ?
Which product features drive the most engagement?
Which product features are driving support tickets?
For each persona, which touchpoints make the strongest contributions to the probability of conversion?
How is my subscription revenue trending by plan type and company type?
Trend 9: SaaS Connections and Integrations
SaaS integration also meets the list of SaaS trends. SaaS application integration involves connecting a SaaS application with another cloud-based or on-premise software via application programming interfaces (APIs). Once connected, the app can request and share data freely with the other app or on-premise system.
With this SaaS integration definition in mind, here are the top reasons for implementing it:
It Provides Transparency
How has a certain prospect engaged with your team in the past? What's the status of a support case? Has the customer renewed their subscription?
By using SaaS integration, your team can answer their burning questions by simply visiting an application they're already familiar with—versus checking various systems or asking colleagues for an update. This enables anyone on your team to find data quickly and helps prevent employees from distracting and bothering their peers.
It Saves Your Team a Significant Amount of Time
Now that your team no longer has to manually reenter data across applications or hop between them to find specific data points, they can save an immeasurable amount of time. Using their newfound time savings, they can perform more business-critical tasks.
For example, after you connect a ticket management system like Zendesk with a CRM like Salesforce, your customer success managers (CSMs) don't have to update customer cases across both systems. Once a CSM marks a case as closed in Zendesk, it's automatically marked as closed in SFDC. As a result, your CSMs can spend less time on this manual task and focus instead on providing thoughtful responses to customers, engaging with important clients proactively, etc.
It Improves the Employee and Customer Experience
Now that your employees can perform more thoughtful and strategic work, they're more likely to enjoy their job. And once they do, there's a higher likelihood they'll take actions that leave your customers happier.
Trend 10: White Label
Another of the biggest trends in the SaaS industry is white-label SaaS products that offer complete resealability for a business looking to rebrand the SaaS platform. White-label products are designed to have no branding when sold to clients. The clients may then add their branding to resell it to their customers further.
White-label software is great for businesses that can market a product but lack the technical skills or development resources to build it. The advantage of choosing a white-label SaaS product is that it doesn't require businesses to invest heavily immediately. This makes it quite appealing to smaller businesses.
Many different kinds of white-label SaaS products are available that cater to the needs of various business models. For instance, white-label food delivery apps allow restaurants and aggregators to build their food delivery platform with their branding. That is why a White-Label Food Delivery App proves to be the best.
Some other business verticals that can use white-label SaaS products include:
Online pharmacies
Intra-city delivery services
Ride-hailing services
At-home salon and grooming services
Grocery delivery apps
Final Thoughts on SaaS Trends
The main reason for the growth is the pandemic and the transfer of many employees to remote work. But SaaS will continue to evolve after employees return to the offices. Business executives have sensed the benefits of cloud applications and are not planning on ditching them.
Also, experts believe that next year 75% of companies will use all or almost all applications only in the form of SaaS.
So if you are considering digitalizing your service and looking for pros and cons, we hope this article convinced you of this idea. Let's have a call and we will help you to hire a software development team for your project.