Ardas Received a Clutch Global Award
Earlier this year, our company has been highlighted by ratings and review firm, Clutch, as being a ranked on the Clutch 1000, – a list of the top-performing software development companies and service providers. And now it is twice as pleasant to receive this award formally. Ardas is a part of the Clutch 1000!
About Clutch
Clutch is the leading ratings and reviews platform for IT, marketing, and business service providers. Each month, over half a million buyers and sellers of services use the Clutch platform, and the user base is growing over 50% a year. Clutch has been recognized by Inc. Magazine as one of the 500 fastest-growing companies in the U.S. and has been listed as a top 50 startup by LinkedIn.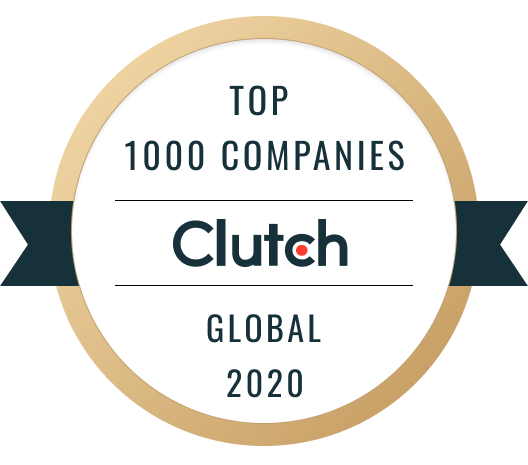 On Friday, December 4th, Ardas was named to the Clutch 1000 in an official announcement from Clutch. We are happy to share our official award!
The Clutch 1000 features the companies with the highest ability to deliver scores on Clutch. It's an exclusive club for B2B companies with a proven ability to deliver quality work to their clients. Information and communication technologies are the third largest industry in the technological hub. Ardas proves its strong leadership in the challenging market.
"Each year, our company takes the time to highlight the top tier industry leaders in the global B2B market," – said Clutch Founder Mike Beares. – "With an impressive background of projects, responsive customer service, and superior skillsets in their fields, these companies have proven time and again that they're the best choice when selecting a B2B provider."
To determine rankings, Clutch analyzes a company's:
Recency, quality, and quantity of Clutch-verified client reviews.
Offered services, the experience providing those services.
Portfolio of clients.
Brand reputation and visibility in its target market.
Types of clients company work with.
We are very grateful to all of our clients who left us reviews on Clutch for both this award and our 4.9-star rating! Ardas's remarkable portfolio, technology expertise in SaaS development, professional team, and industry knowledge, combined with the reputation and customer's trust, help the company establish a regular presence at Clutch reports.
Our other latest achievements
In addition to being included in the prestigious rating in the field of SaaS development companies, this year has also become very productive for us in launching new projects and massive updates.
An advertisement SaaS application for higher conversion
We created a revolutionary way to show ads and receive rewards for viewing them. Built as a SaaS application, it helps people to view only relevant and needed ads thus making some revenue. It gives any business a tool to expose their ads with much higher conversion and effectively target them to those who really love to see your ads.
A SaaS marketplace for security audit and testing services
We have been developing an innovative marketplace for security testing services that makes complicated and expensive security audits to be simple, fast, reliable, and much cheaper, thus more affordable for smaller and medium companies.
We joined this startup to solve all technical issues and create a marketplace from scratch. Guiding the customer through lean startup methodology we developed 3 different plans giving them the flexibility to choose the most desired and affordable way. We worked for 2 months to nail down a development roadmap and negotiate MVP features to minimize the cost and spend investments wisely.
A SaaS platform for healthcare companies to collect disease and medicine information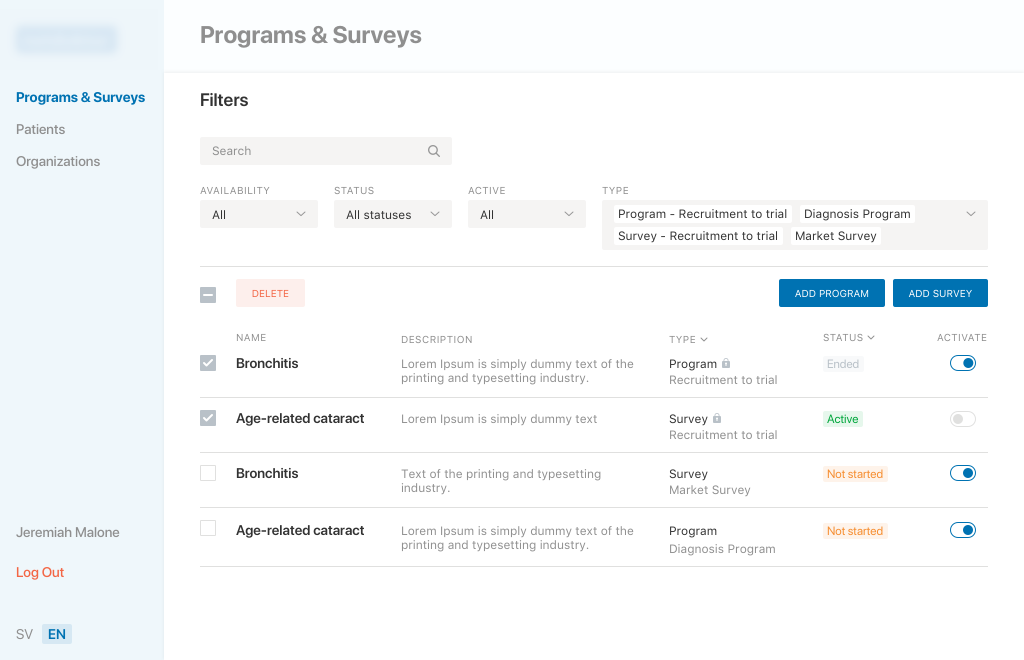 This year we have been working on interesting updates for a questionnaire engine that helps healthcare sites and companies to improve their service to people by collecting and analyzing information about drug efficiency. Designed as a SaaS tool, it can be embedded into a website of a medical company and be used by its customers to answer questions designed and configured by a company.
Final thoughts
Despite the unstable situation in the world, we are lucky to work as usual and have implemented even more plans than we had planned this year!
We hope your year was just as productive. Also, if you have ideas for brilliant projects that you put on the back burner, then maybe now is the time to take them up? We are always ready to get involved in the work at any stage of SaaS development and release it without spending extra money.