Buy Now Pay Later Software Development
Microcredit with hundreds of interest on maintenance stimulates poverty and is actually one of the factors in the functioning of learned helplessness. But capitalism does not know how to exist without consumption and loans, as its integral part.
Superficially, it seems that "hipsters have come up with installment plans," but this is not entirely true. Let's understand the buy now, pay later app development trend in more detail and whether it is worth developing such applications.
What Does Buy Now Pay Later Mode?
The BNPL services market in 2021 was estimated at $100 billion.
BNPL is the least painful installment model for the consumer. You do not need to take out a microcredit to buy the necessary goods. The system is beneficial for all participants in the transaction. The buyer of the goods receives an installment payment. The seller sells the product and receives money for it. And the BNPL system earns money on the implementation of this transaction, that is, on a percentage of the transaction.
BNPL services can be divided into two main areas:
The division of payments (installment plan) into small amounts to be repaid in a short period of time, for example, in a few weeks.
Installment of a larger amount over a long period of time, for example, for several months.
Moreover, installments are issued not only for mass-market goods, such as sneakers and smartphones, but also for travel, medical and other services.
The basis of the functioning of BNPL is open banking. We've mentioned it already in our previous article about neobanks development. It provides the secure exchange of financial information. By using the installment plan, you consent to the processing of your banking data. After all, the organizer of the transaction needs to understand that you have the opportunity to pay split payments and you are a trustworthy person.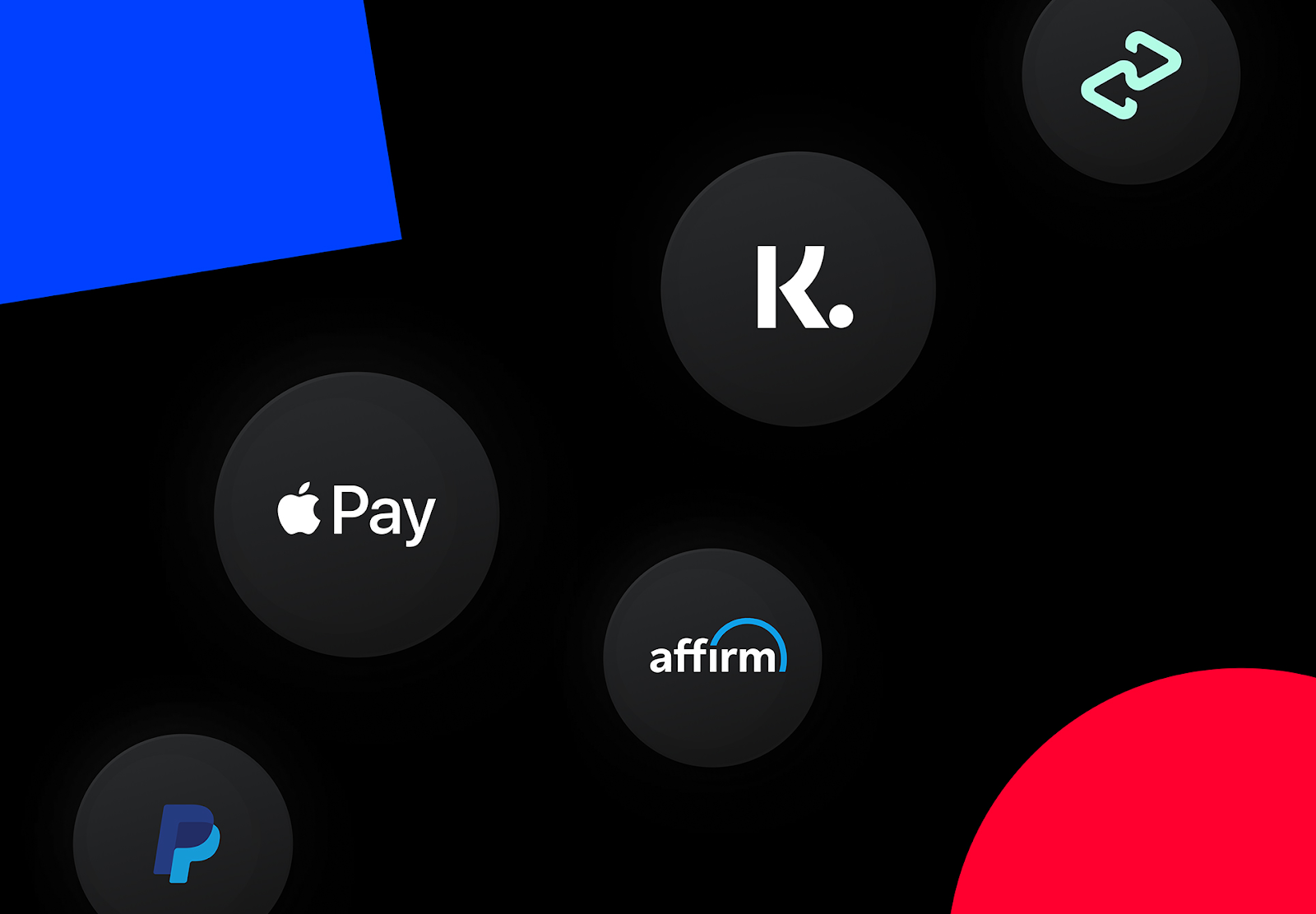 Open banking is a standard by which banks reveal the necessary information about a client with his consent: purchase statistics, credit history. He is the driver of innovation and competition in the financial industry, guaranteeing the transparency of the transaction.
Best Examples Of Buy Now Pay Later
The buy now, pay later (BNPL) solutions are designed by custom development team and actively used by key market players.
The main global BNPL services are:
Afterpay is a provider that allows buyers to pay for purchases in four equal installments without additional interest (if payment is made on time).
Pay in 4 from PayPal - using this payment system, you can get interest-free loans that will allow you to pay for purchases from your PayPal account.
Zip Pay is an interest-free service from the Australian organization Zip Co Limited, which features a monthly fee of $6.
Klarna is a Swedish payment service that allows customers to choose one of the most convenient payment terms (monthly installments, payments 30 days after purchase, or within 3 months).
Sezzle is an American financial technology company that allows you to pay for purchases within 6 weeks in 4 interest-free payments.
Affirm is a financial services company that offers loans to consumers at the point of sale of clothes, shoes, and other goods.
In addition to the above list, many organizations that provide goods or services practice the "buy now pay later" model on their own, without the involvement of individual operators. So, for example, Shopify, a software development company for retail and online stores, has implemented a Shop Pay installment program, the functionality of which is similar to Affirm. The American corporation Apple has teamed up with the largest investment bank Goldman Sachs in order to launch a BNPL service called Apple Pay Later.
How Does BNPL Model Benefit the Business?
The mechanism of the "buy now pay later" scheme involves the presence of three parties: the seller, the buyer, and the operator. The buyer places an order and pays for it in parts according to a certain repayment schedule (for example, several months or weeks). The seller provides the buyer with the goods immediately in full, and the operator pays the seller the entire amount of the order and takes a commission from him for financing the transaction.
An interesting fact: according to a study by The Ascent, today almost 40% of Americans aged 18 to 54 have used the "buy now, pay later" scheme and are satisfied. And according to a study by Cardify.ai, 49% of consumers spend 10-40% more on "buy now, pay later" services than they would on credit cards.
And this is not surprising: the popularity of the BNPL model is growing because it is beneficial to all parties in the relationship. Let's analyze the advantages of BNPL for all participants in this scheme.
How does the BNPL model benefit buyers
In the B2C business, the BNPL model is most in demand for buying inexpensive products - clothes, shoes, children's goods, and so on. Among the regular users of "buy now, pay later" are people under the age of 60 who do not want to interact with banks and prefer to find alternative fintech services. Often, the "buy now, pay later" scheme is chosen by consumers who are tired of the growing amount of debt and are looking for an alternative to manage their daily expenses. Splitting payments into manageable chunks allows users to budget, distribute funds evenly, and cover large expenses on time without adding interest to the purchase price.
Interesting fact: according to The Guardian newspaper, 75% of the users of the "buy now, pay later" scheme are women. At the same time, in 90% of cases, buyers buy clothes.
The main benefits of the "buy now pay later" scheme for consumers:
Such a model can be used to allocate costs for various needs, for essential goods and high-value products. Studies show that the BNPL scheme gained particular popularity during the COVID-19 pandemic.
Risk-averse shoppers generally shy away from credit cards, and the "buy now pay later" model offers simple payments that are potentially easy to repay.
The "buy now, pay later" scheme is characterized by simplicity and convenience. There are no tedious credit checks, and consumers can get the products they need quickly, easily, and free of charge. This model allows you to avoid interest rates, annual fees, confusing terms of service, and other complexities inherent in credit cards. You can pay for the purchase by bank transfer or debiting money from the bank account, credit, or debit card of the consumer.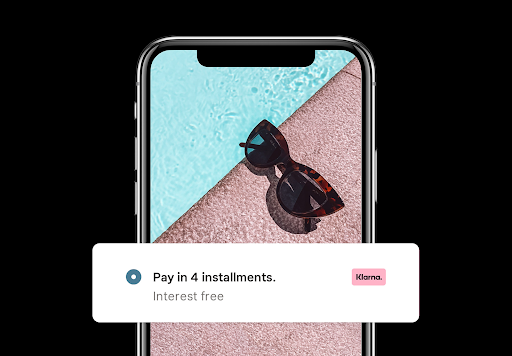 Companies in B2B sales get the same benefits. The buyer company can distribute the payment over several months, thereby reducing the cost of purchasing the necessary goods in one period. You make the first payment, and at least partially cover the rest of the proceeds received, including from the use or sale of the purchased goods.
How the BNPL Model Benefits Sellers
According to statistics, the "buy now, pay later" model allows companies to increase the average check by 60% and conversion by 20%, which is why the scheme is especially popular with sellers.
It is noteworthy that many sellers provide users with the option to select a carrier when placing an order. For example, when buying products from the Adidas brand, consumers can choose the fintech service Affirm, Klarna or Afterpay.
An interesting fact: the "buy now, pay later" scheme can simplify not only the purchase of goods, but also the ordering of various services. For example, the recent start-up Fly Now Pay Later allows tourists to split payments for up to 12 months.
Buy Now Pay Later Software: Must-Have Features
In the context of further growth of digitalization, such services will attract more and more attention from buyers. BNPL has three categories of potential users:
Buyers who often make small purchases in online stores and have a sufficient and stable level of income. Most of them are Millennials and Generation Z.
Buyers who do not have an installment card or credit card or have already used up the limit on them, but at the same time, they are sure that they will soon receive income and be able to pay on time.
Buyers who need to buy something urgently, but do not want to apply for a loan or a microloan.
The standard set of functions of such software includes:
Authentification;
Loan Terms;
In-Store Purchases;
Payment Rescheduling;
Refunds;
Account Management;
Paperless;
Notifications & Reminders.
BNPL App Development Process
Many experienced investors in 2020 turned their attention to BNPL. This sector is attracting more and more consumers, which means it has good prospects for growth.
One of the main reasons for the popularity of the buy now pay later service is the affordability of its products compared to traditional credit cards. There are three ways to invest in "buy now pay later":
Australian companies (Afterpay, Zip Co, Sezzle, OpenPay, SplitIt, LayBuy, etc.);
American organizations (Affirm, Klarna, etc.);
Сonglomerates (Latitude Financial, Apple, Commonwealth Bank, etc.).
In 2020, BNPL accounted for 10% of all e-commerce transactions in Australia and 1.6% in the US, with buy now pay later stocks showing clear upside potential.Currently, many tech giants are acquiring buy now pay later shares. For example, Chinese investment holding company Tencent has acquired a stake in Afterpay, and Alibaba Group subsidiary Ant Financial has acquired a stake in Klarna. First of all, this is due to a change in the purchasing habits of users. Modern consumers are interested in finding more flexible payment options than credit cards. This behavior was driven by COVID-19, rising unemployment, and increasing public anxiety about the state of the global economy.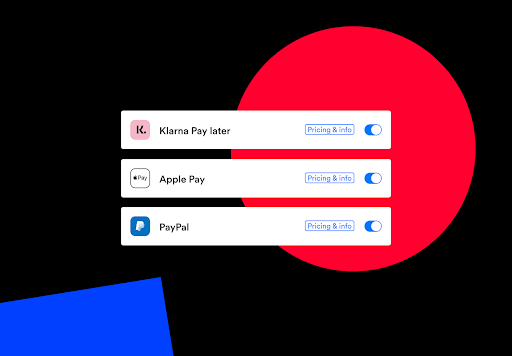 But if you decide to develop your own software, then consider the main development steps:
Prepare Project Scope;
Choose Right SDLC Model;
Find a Team;
Prepare UX Design;
Buy an ID Verification System;
Develop BNPL Application;
Test and Deploy.
How to Implement BNPL in Your Store
For any installment service, a list of partner stores is important, where it will lead the buyer. Logically. The wider the list, the more users.
For stores, BNPL allows you to increase the conversion into a purchase. Again, imagine that such a service is a person bringing customers to your sales area who will make a purchase with a high probability. In marketing parlance, the customer is led to a purchase, not a cart. Many owners and managers in e-commerce are puzzled by the question "Why did he stop in the cart and not buy?"
BNPL is developing not only for retail buyers of consumer goods. For example, Billie has reinvented factoring. This German fintech was founded in 2016 with the aim of helping small and medium-sized businesses finance transactions. Companies can automatically issue invoices using the German startup's billing service, as well as pay after the goods are delivered.
Once you've reviewed your options, compared the fees and made a decision, it's time to set things up. First, as always, back up your site, just in case installation and setup don't go as planned.
To add PayPal (which includes Pay in 4) to your store, visit the WooCommerce + PayPal page and click Get PayPal Checkout. Then you'll download the PayPal.
After it's installed, you'll need to go into your settings and activate Buy Now, Pay Later by adjusting your PayPal Credit (Pay Later) message settings.
WooCommerce users will find two Klarna options in the Extensions Store, but only one works for merchants selling in the U.S. and Canada, and that's Klarna Payments.
For Klarna to work properly, your WooCommerce settings must support pretty permalinks, anchor links and prices displayed to two decimal places.
Once installed and activated the Klarna plugin in WordPress, go to the WooCommerce tab on your dashboard. Select Settings, then Payments and then Enable Klarna Payments. You can then customize the description that will display in your checkout, choose to add a "What Is Klarna?" link to your checkout page, and make other customizations, including settings for each country you want to sell into.
First, download the Afterpay Gateway plugin. Then go to your CMS admin dashboard to install and activate the plugin. Then go to the WooCommerce tab on your dashboard, open Settings, choose Checkout, select Afterpay and enter your credentials.
Visit WooCommerce's Affirm Payment Gateway page and buy the extension. You'll get a ZIP file to upload to the Plugins section of your WordPress admin dashboard.
After uploading, install the plugin and then activate it. Next, you'll need to configure the plugin to customize it for your site. Preview the setup and configuration steps here to see what you'll need to do.
Whichever Buy Now, Pay Later platform you choose, test your integration before you go live.
How Much Does It Cost to Develop a BNPL App?
Each variation in this parameter can bring a difference in the app development cost and time. But still, if you want to have an idea about the cost estimation, then it is like USD 50,000 for the basic app comprising all such above-mentioned features. But if you wish to go above and beyond the basic functionalities, then the moderate to advanced level of app version will range in between USD 60,000 to 75,000 USD that incorporates all the modern features and ensures high standard quality.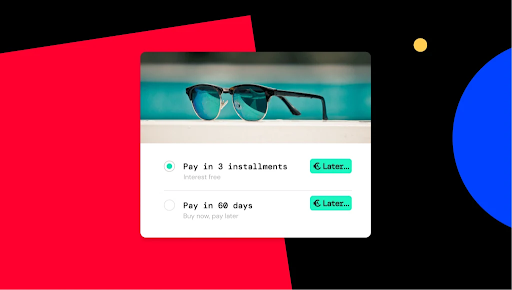 Final Thoughts
Capitalism means stimulating consumption. The more one consumes (consciously), the more the other person produces. The economy is working. And BNPL helps her with this. Therefore, the growth of the market is obvious. By the way, "installment with scoring" (access and analysis to your banking data) helps in forcing trust. For example, microfinance organizations do not trust you by default, which means that they demand hundreds of percent fees for borrowed funds. When your financial behavior is open (to the participants in the transaction and with your consent), you show the reliability of your intentions. In exchange for this reliability, the service gives you the opportunity to split payments for a certain time.
If you have been thinking about implementing your own similar software, now is the time! Ardas has over 15 years of experience in developing SaaS accounting software and is ready to provide you with comprehensive support. Let's discuss?