Clutch Names Ardas as One of the Leading ASP.NET Developers From Ukraine in 2022
The development industry continues to produce amazing products and solutions in the market today. More and more businesses are relying on Software as a Solution or SaaS to continually improve their companies and take them to the next level. If you are looking for the best development partner for your next project, then our team at Ardas is here to help! Established in 2005, our company is one of the leaders in the development space.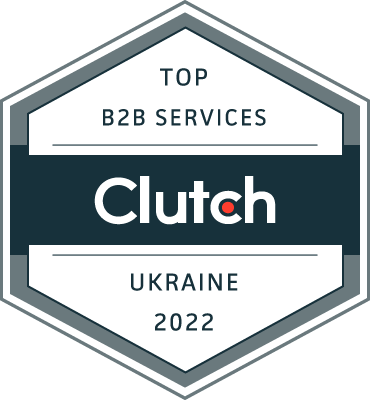 As a matter of fact, Clutch has recently named us as one of the leading ASP.NET developers from Ukraine this 2022! This is one of the biggest awards we've received this year and we are finally able to share this with all of you.
Clutch, in case you haven't heard of them before, is an established platform in the heart of Washington, DC, committed to helping small, mid-market, and enterprise businesses identify and connect with the service providers they need to achieve their goals.
Their 2022 research states that we are among the global leaders in providing ASP.NET services in the market. To be recognized for our invaluable efforts in the development space is humbling. Our team's dedication and commitment to excellence are what helped us in achieving this award! With that being said, we are very proud to work with some of the best minds and the most amazing people in the industry.
We are ready to answer your questions! Please get in touch with us and let's discuss your inquiry. We answer immediately and can provide you with a full consultancy on any issue regarding software and product development.