What is Digital Freight and how it can help your business?
We have previously written about how it is necessary to adjust in the rapidly changing conditions of the modern logistics market. Today we will talk about the latest ideas in the field of digital trucking that can be adopted to optimize your business.
A large number of transport companies, from federal to small-town ones, which have recently been growing like mushrooms after rain, to logistics operators concentrating directly on responsible storage of cargo and very small private warehouses for rent, are fighting among themselves for the choice of the client.
But the problems of the players in the market, like the symptoms of an autumn cold, are always the same: goods are lost in warehouses, damaged during transportation, arrive at the wrong time, etc. Problems have become so frequent that they are now referred to as "work moments".
Today, the specifics of entering a mature market is to create various SaaS freight transportation solutions that are trying to find empty niches in mature B2B industries and want to solve emerging problems for the end customer.
Why digital freight is good decision
Companies around the world, in order to urgently optimize - according to unforeseen and sudden external conditions - began to use bold IT solutions, which they had not dared to make before. Moreover, developments began to appear, the creation process of which initially stretched for years, and now - only for months.
Cargo transportation is, in fact, a service sector of the economy, but it would be impossible for businesses in other spheres to survive in a period of restrictions without this base. Therefore, logistics operators were more active than others looking for - and finding - high-tech answers to the questions posed. So, in the business of freight transportation, platform solutions began to appear, designed to solve many problems at once - from the integration of business processes of all participants in the chain, connecting manufacturers with consumers to managing warehouse stocks and providing a whole range of other services.
Optimization of communication
Optimizing corporate communications involves ensuring their transparency, efficiency and coverage, which means expanding the range of communication channels available to employees, both inside the office and outside it through all possible client devices. Companies are starting to use third-party services integrated with client office products, which means increased communication capabilities - users can now not only view, but also edit documents, libraries, lists, blog posts from their mobile devices, while working on the same topic at the same time the same document.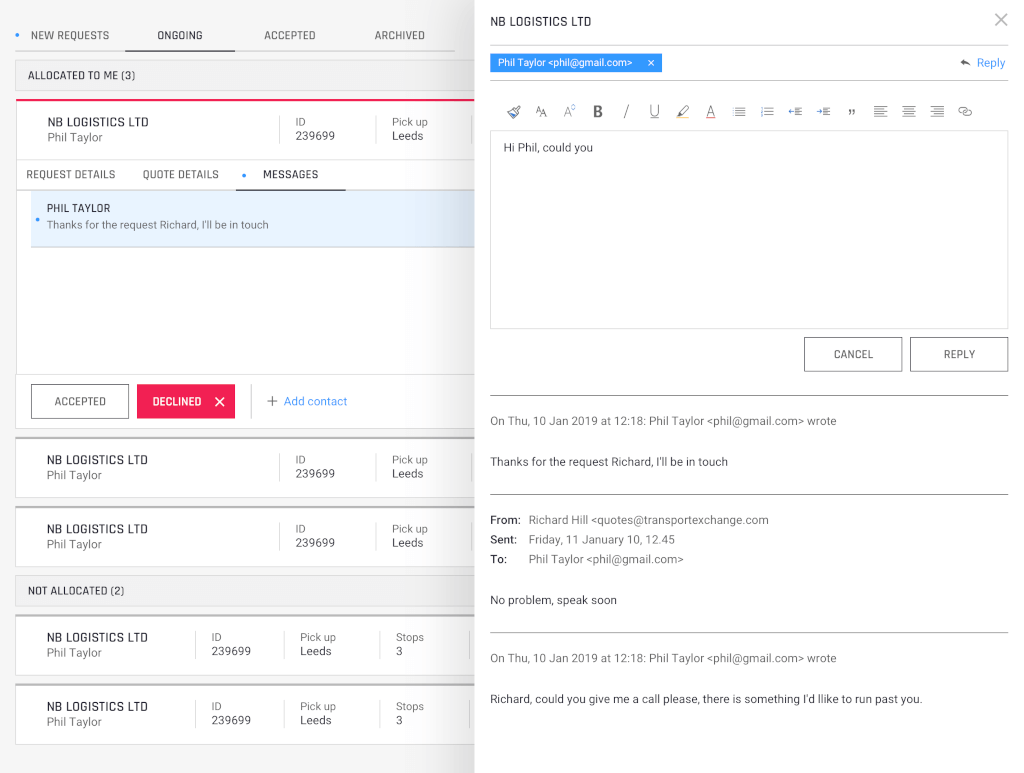 On the other hand, most corporations prefer to develop individual solutions, with the help of which company employees have the ability to work autonomously with corporate resources without interrupting the execution of business processes.
Efficiency and ease of work with content in the corporate and external network is one of the key requirements for corporate communications, due, first of all, to the increasing flexibility of the business: increased mobility of employees, the emergence of more and more complex distributed organizational structures in companies. In this regard, it is logical to build the management of all information resources and the organization of employee interaction on a single platform, which will, in particular, reduce the cost of maintaining the system as a whole, as well as gain the benefits of seamless integration.
Security and privacy of your data
We have recently covered trends in data security. They can also be applied in the field of logistics.The Darknet sells and buys databases that store personal and confidential information. Among the goods on this illegal market are the logins and passwords of administrators of various resources, as well as the data required to access financial and banking information. The most expensive accounts are the accounts required to access sites, domains, and other network resources. Often, such data is sold at auctions at prices ranging from $ 125,000 to $ 500,000 per account.
​​Cybersecurity specialists protect the SaaS platform and other software products of companies and organizations from hacking. Or there is an option to integrate the tool that will protect your data.
The data-loss prevention (DLP) strategy implemented by information security specialists allows you to control possible paths of data leakage. Thanks to DLP, user actions are monitored via e-mail, network protocols, Skype, instant messengers, applications. DLP does not allow writing valuable data for an enterprise to a disk, flash drive, mobile phone memory or other external media. The strategy also prevents data theft by taking pictures of the work screen.
Сost reduction
Custom digital freight matching software development can significantly reduce costs in many departments. By implementing some features in your system, the costs of salaries of some personnel and the purchase of these services from third-party providers are reduced.
Difference between Digital and Traditional Freight
The difference in doing business is easiest to illustrate with the example of recently implemented logistics platforms.
Amazon.com founder Jeff Bezos, eBay founder Pierre Omidar and Uber Technologies co-owner Garrett Camp recently invested in Seattle-based charter website Convoy. This is a kind of Uber for cargo transportation: shippers place an order with a description of weight, volume and transportation conditions in the application, and truck owners respond to the request. Traditionally, brokers are engaged in the selection of a freight carrier, who sometimes hire several third-party companies and have their own percentage. With the use of this application, the savings on the transportation of your goods, according to the founder, will be 20-30%.
Tel Aviv Freightos sells its services to regular freight forwarders. Its software gives you access to a database of carrier ratings, duties, fuel surcharges and other costs, which allow you to accurately and in advance calculate the price of services. The company received $ 9 million in venture funding.
"Logistics in Southeast Asia is like a nightmare", state the entrepreneurs who are faced with the supply of goods from China and Malaysia. Cargo transportation services are provided by a huge number of companies, which are not easy for the client to understand. Singapore-based startup Cargobase has come up with a solution that will make life much easier for those in need of cargo delivery, especially online stores.
Cargobase offered to link charterers and customers directly. This is a platform on which manufacturers of goods can choose the carrier that suits them. Product Director Jan van der Burgt says that "Cargobase eliminates intermediaries between an international carrier and a company in need of transport services." So far, the platform only offers air carriers. Cargo can be anything from cars to mobile phones.
According to Van De Burgh, companies spend up to $ 40 billion in this area, and this amount can be reduced by 50% if customers have reliable and timely information.
On Cargobase, users communicate directly with carriers - there is an instant messaging service. Customers can track the status of shipped goods, publish bids for transportation services, and competitively collect contractors' bids. Customers can also post reviews of services provided in carrier profiles.
Cost & Timeline of Digital Freight Development
Dedicated logistics software is designed according to your company's requirements, so it is more efficient in solving your logistics problems. Since the entire custom development process starts from scratch, the journey is long, but well worth the money. On the other hand, there is off-the-shelf software available on the market that IT vendors can customize to suit your business needs and provide the same benefits. With dedicated logistics software, business owners also have the flexibility to integrate any third-party software into the final product.​​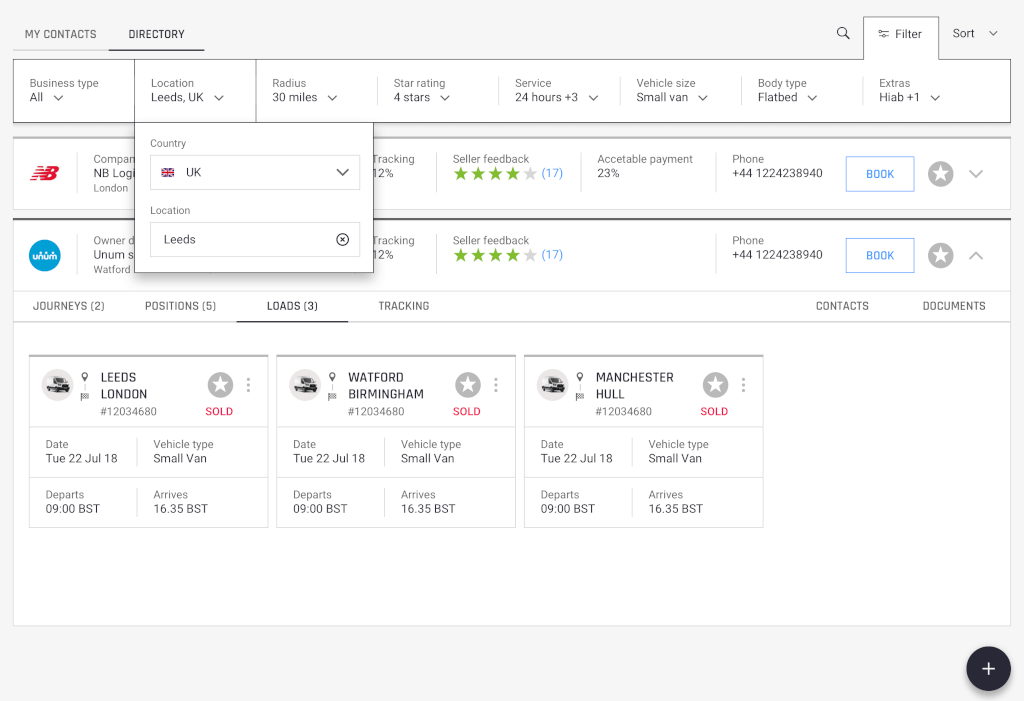 Pros of custom logistics software:
Designed to fit your business needs;
You can choose software development technology;
You are the exclusive owner of the software;
Get a lifetime software license;
Flexibility to add any third party integrations;
Not subject to processing fees from any software vendor;
Get complete documentation for the onboarding process.
Cons of custom logistics software:
It takes time to develop (at least 4 to 6 months);
Community support for non-standard software is not available;
Takes time to switch to other software (but usually not required).
Custom software is undoubtedly of great value as it is software that is specifically designed to meet the requirements of your business. It is reliable for businesses of all sizes. On the other hand, SaaS logistics software is more suitable for small businesses that have yet to expand their customer base. Because SaaS provides recurring payments, companies often end up paying more than the software is worth.
Moreover, moving to specialized software at a later stage means reinvestment with the overhead of onboarding.
If you need software early in development, the most recommended approach to software development is agile development. With this approach, software is developed in multiple sprints, and each sprint is itself a small development cycle. The first sprint includes only the basic functionality required to implement the software and starts earlier. This way, you can start using the software after completing the first sprint, and additional features can be added later.
Ardas's Digital Freight Experience
This courier SaaS product was created in the early 2000s and after successfully passing the post-MVP phase and getting good traction, they had to grow an IT department which was difficult and expensive in the UK. We met them at the beginning of active growth, all their software required refactoring and modernization. We developed a transformation plan and ran a small pilot project to show how we can help and solve the problems they had. That was the beginning of long and profitable cooperation.
We started with a dedicated team of 6 IT engineers in 2007 and today it is a large IT department that consists of 34 engineers including front and back ends development, database, and big data engineering, data science, server infrastructure management, QA, task management, and business analysis. The whole team works closely with a core business team in the UK showing an example of effective and long-term collaboration between business and offshore development teams.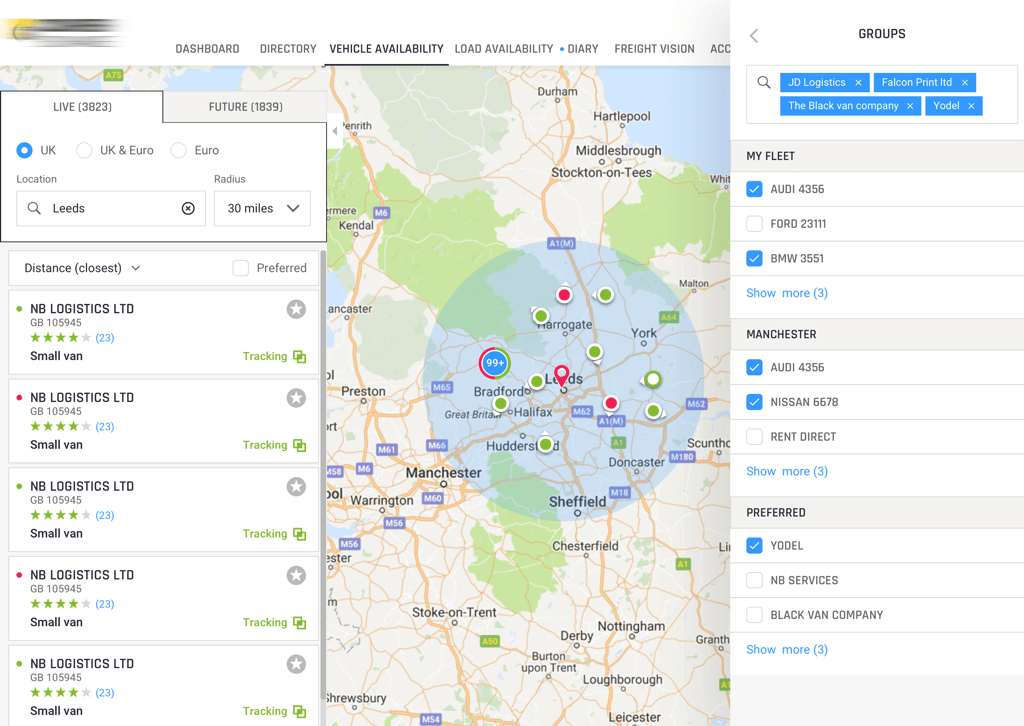 The biggest challenge was made in 2007-2008 when the first team of 4 developers, 1 QA, and 1 business analyst had to refactor the system and make it ready for much higher performance, increase stability, and at the same time guaranteeing 99% uptime to satisfy existing users. By the end of 2008, we doubled the team and brought all professional techniques into the development process covering all aspects and levels of this SaaS platform such as CI/CD, automated testing, scrum, etc. That was a big push and a turning point in the life cycle of this system.
Today we are proud to be a part of the highly technical and very successful SaaS solution. Building long-lasting relations is never easy, we have been accurate with all the details through the years. Even today we are striving to improve our integration in the business optimizing our costs and processes. And yes, we would be glad to share our expertise in setting up long-lasting relations for any other SaaS tool that is about to take over the world.
Сonclusion
Better logistics means better warehousing, faster transportation, accurate inventory tracking, and more. To benefit from these streamlined operations, companies can opt for SaaS or Custom logistics software. While this software does its job and helps businesses with their logistics problems, it is highly recommended for both online and offline companies. The choice between SaaS and customized solutions is up to the business owner and we hope the above information will help you.
Nevertheless, if you already understand what freight matching solution your business needs, but are still looking for a team that can technically implement this, our team is open to negotiations and will be happy to help you!