How Much Does a SaaS MVP Development Cost?
If you have an idea for a great service or application that solves a user problem, don't rush to invest in developing a fully functional product and get ready for months of hard work behind closed doors. According to the lean startup concept of Eric Rees, it will be much more efficient to answer the question: "Do users need this product?" MVP will help you with this.
However, often at this stage, there is a misunderstanding between start-ups and the companies they trust to develop. The misunderstanding has to do with estimating how much does a SaaS MVP costs.
SaaS development cost explanation
Working with startups, we often come across the fact that everyone wants a mega-cool technological project, and how much it costs to develop - there is no understanding. Naturally, in such situations, startups turn to the developer company and ask to name the price, as a rule, even without a detailed technical specification. Then the professionals try to overestimate the project and give a higher price simply because it is risk management. And the second option - they offer to make a product design, with the help of which to estimate the real cost.
Both options are not acceptable for a startup founder, since it is impossible to plan a budget under such conditions. There is a third option - to combine a rough estimate and a fixed cost of product design. In this case, the startup will have a choice of what is easier for them to do. Also, if a company cannot provide a rough estimate, it means that most likely they have no experience in such a project and it is worth considering whether they are ready to entrust their project to inexperienced specialists.
Our dedicated development team has come across SaaS projects from various industries and a large number of preliminary project evaluations. Based on this experience, we have developed a budget calculation formula that is suitable for almost any project. In this article, we will reveal our secret of project evaluation.
What does SaaS MVP development mean?
We have already answered this question more than once, but nevertheless, let's analyze again what it is.
MVP stands for Minimum Viable Product. a working prototype that includes all the "required features" that will be included in the final product. MVP provides an opportunity to collect useful information from users about how they interact with the product. Allows you to try out new features, discover problems, and more before you go to the production of the full product.
MVP makes it possible to understand all the pros and cons before a full launch and save you a lot of time and money because releasing applications is not the fastest and cheapest process. This is why MVPs are so popular with startups. From an investor's point of view, spending a small amount over a few months to test your idea and make sure it works looks much better than spending many hundreds of thousands of dollars and hoping to be lucky.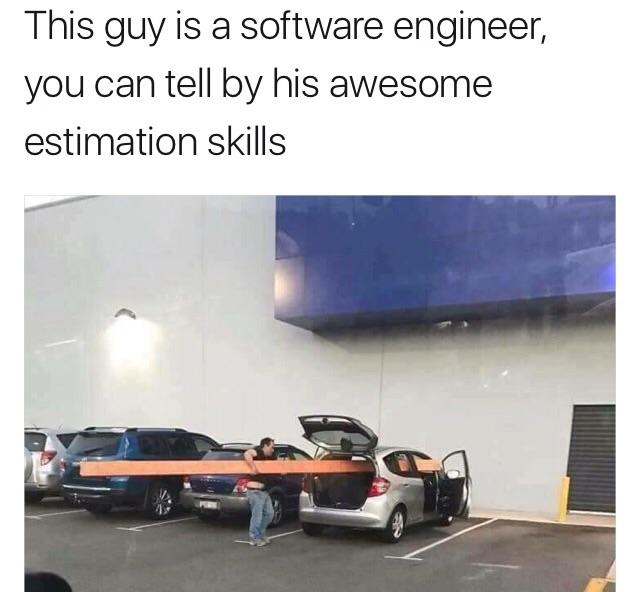 So, whatever the project or idea, the MVP will always perform plus or minus the same tasks, so the project evaluation is almost always in the same price bracket.
How to do the budget planning to build a SaaS MVP
You are certainly looking forward to a quick response. Here you go: the MVP in our company will be worth between $ 70-150,000. And now we will show you why the answer to "how much does it cost to make an MVP for SaaS?" is almost the same for all SaaS MVP will cost in this range.
Yes, it is quite unusual to give such a typical rating for the custom development of a SaaS development. We thought so too before. But after the 15th project, we realized that no matter how custom the project is, it always falls into this price range.
All this requires high qualifications, so we have a team of back-end architects, business analyst, and product designer working on project assessment. They help to design the project correctly and not spend money on unnecessary functionality.
Who is in the team of SaaS MVP development
The team for developing Saas projects is often the same:
Manager / analyst (100%) or two people 50% each;
Front-end developer (100% -200%);
Backend developer (100% -200%);
UI / UX designer (30%);
DevOps (30%);
QA (100%) or one for frontend + one for backend (50% for each).
The percentage indicates the workload of specialists at the time of project development.
Average time to develop a minimum viable product for saas
It usually takes 3-6 months. This period is more of a business reason than a technical one since no matter how complex the project is technical, its implementation cannot be delayed.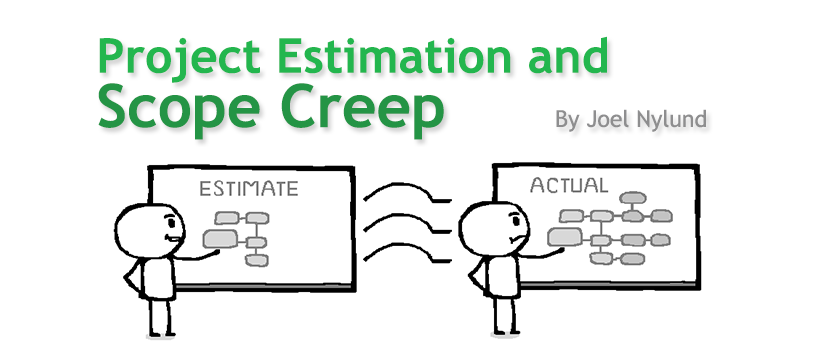 If the release is delayed and you cannot offer the client anything in the first 6 months, then there are two options: either you have taken on a very difficult task that requires completely different funding, or you have not correctly estimated the average cost to develop a Minimum Viable Product for SaaS.
How much does MVP for a SaaS cost in total
team productivity: 4.6 - 6.6 full-time person per month, real hours per month 140 (which is done by one person because we usually subtract from the standard 176 hours the time for vacation, sick leave, self-education, etc.), i.e. total 644 - 924 hours per month;
team price per month: 25,760 - 36,960;
multiply by a period of 3-6 months: 77.280 - 221.760.
However, usually, the price is 70k-150k according to the experience of 15 SaaS projects in 10 years. Please note, we calculate the cost based on the fact that our Any expert costs $ 40 per hour on average. Of course, there are companies that can offer a cheaper price, but they can hardly promise a quality guarantee.
What we have described above also includes product design, i.e. price for development from scratch, starting from the list of requirements. Your next step is a product design and nothing else, which costs 5000 dollars with us.
From all of the above, we can conclude - don't waste time, take an estimate of 70k-150k and use it for your business plans and budgets. However, if you still have doubts and you feel that your project contains something that may not fit the standard that we described above, leave your contacts and we will make a rough estimate for free.
Why can the costs build a SaaS MVP be way different?
Nevertheless, there is a situation when the price will differ significantly from the calculations provided above.

Budget planning to build a SaaS MVP could be much less
Clients often confuse goals: to make a profit center and to do something to get an investment in a profit center - these are 2 big differences! To get an investment, you do not need an MVP, but you need a demo for the investor, as it is usually called the POC. When we analyze the project, we always discuss the goals with the founder, helping him to better define the strategy. If you do not need MVP, but need a POC to show the investor or start pre-sales - this is significantly less work, according to Ardas experience you can stick within 15k-30k;
Be careful to not have much expensive saas MVP development cost
If you want a lot at once, then this is not right and the MVP needs to be cut and most often we are faced with this situation. Customers often want more, it seems to them that the functionality cannot be removed, they worry that this will make the product bad, but this is not so. We always help to build the MVP without compromising the product, focused on the fastest entry to the market.
Top-5 factors when your MVP has to be cut
Implementation period
As we explained before the average implementation period is 3-6 months. Hardly it will work properly within less time. But, usually, a client always wants to add something else and it takes more time. That can be done later after MVP is launched.
Range of functionality
Clients are often not ready to downgrade their MVP, because they believe that the project will not survive without them. It's a delusion. In the first release, only the most key features are enough that distinguish your project from all the others.
Administrative functionality
Do not rush to develop web applications for the project staff themselves that will help manage the project. As a rule, this will be needed after the first customers, and at the initial stage, you only need what can sell your product.
Work on security
At the initial stage, no one will try to hack your project.
Working on perspectives
It is not worth spending money at the stage on those functions that pay off in the long term. Accordingly, it will be possible to work on the quality of the code, data storage, etc.
Final thoughts on SaaS MVP development pricing
Remember that the first version of your product or project should be as simple as possible (only the basic functionality). The deeper you go into development, the higher the cost of making a mistake. No need to be brought up to perfection. The later you get user feedback, the more expensive the error will be.
For outsourcing companies, a startup is a set of technologies and applied tasks. Sometimes it is more complicated, sometimes it is simpler, often in essence they come down to either an online store or CRM, ERP, aggregators, messengers (that is, modularity).
All the innovation and complexity of the cost of MVP SaaS development will rest on your roadmap, use cases, and business process automation. Therefore, the ideal option at this stage is not to assemble your team but to trust those who already have a "hand full" in this matter.
Looking for your ideal outsourcing team, we advise you to consider Ukraine in this regard. It is a large source of specialists and optimal in terms of price and quality ratio. Therefore, if you are currently looking for an objective assessment of your project at the MVP stage, we will be happy to consult you and help you with custom software development.

Interested in this expertise?
Get in touch with us and let's discuss your case. We will gladly share our knowledge and experience with you and find the most suitable option for you.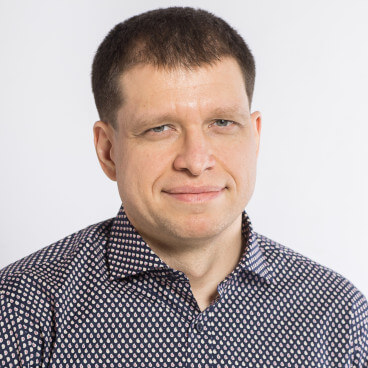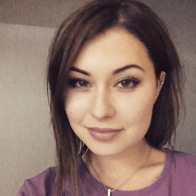 Andrew
Ryzhokhin
Chief Executive Officer