QA Fest 2016
In September 2016, Kyiv hosted QA Fest - the most ambitious conference devoted to software testing in Ukraine.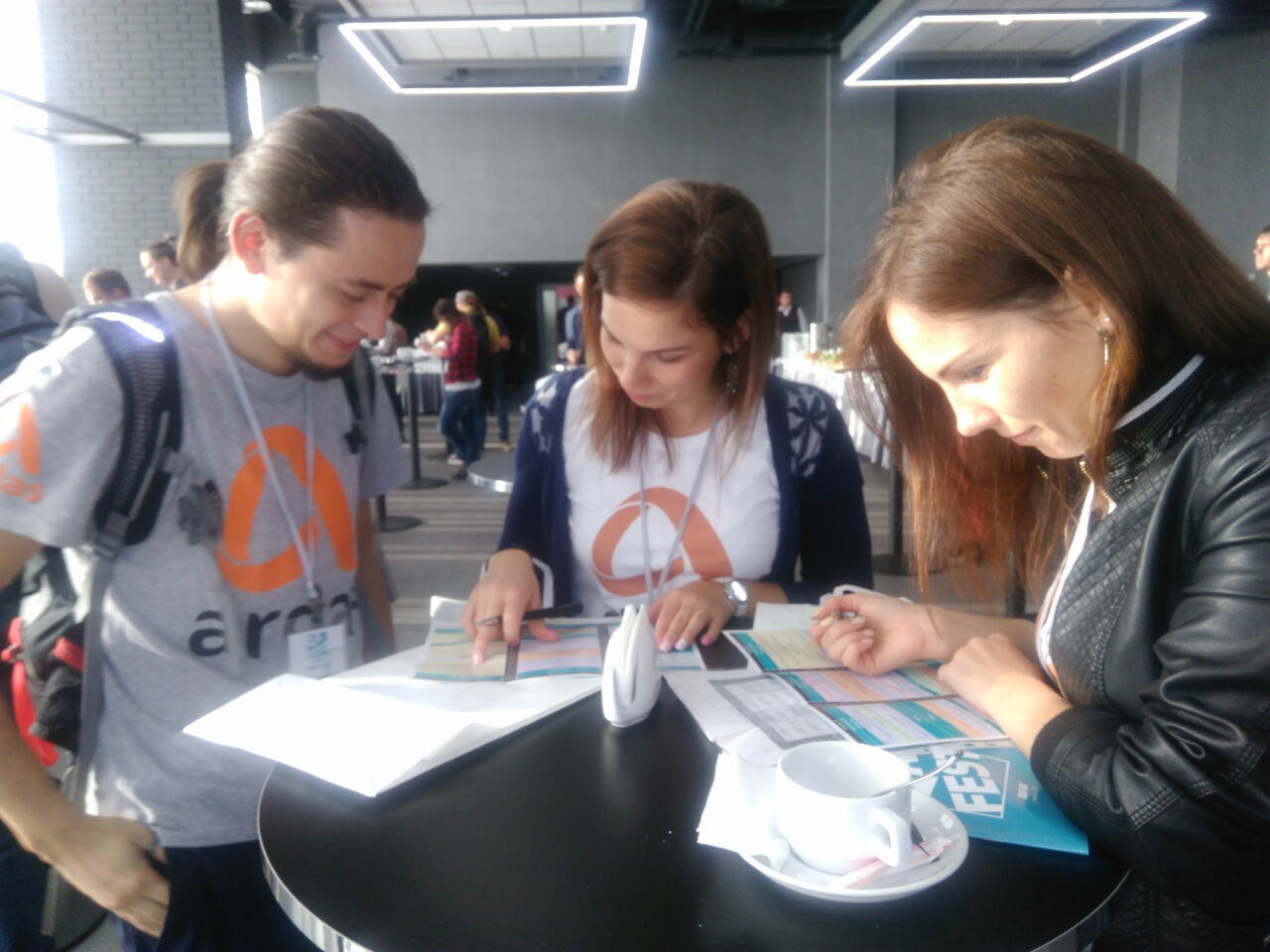 Of course, the test team of Ardas Group Inc. could not miss such an event, since it was a great opportunity to share their experience and learn something new from colleagues all over the world.
This year there were speakers from Germany, the Netherlands, Norway, Romania, Poland, Belarus, Russia and Ukraine.
The issues of functional and non-functional testing, automation, safety and processes formulation were discussed. Also, the question was raised about the application of new technologies, as well as vectors and prospects of the industry.
The relentless Ardas testing system, already incorporates and successfully applies in practice, so many technologies discussed at the festival. However, new and practical approaches to testing have been of interest to all participants.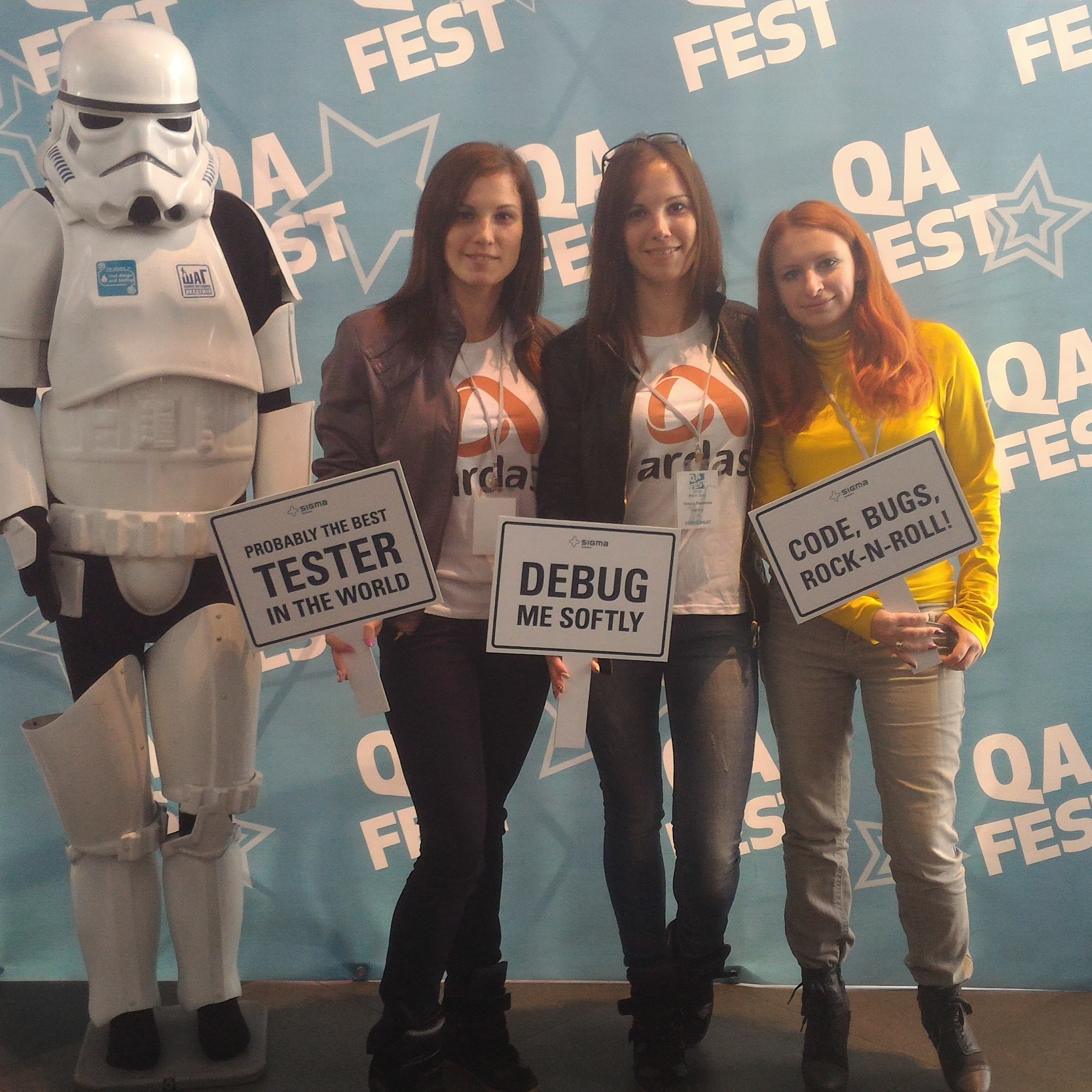 Thus, the speakers often turned to the subject of the use of "Docker containers" that we successfully use for micro services implementation, deployment and insulation applications, and to simplify the development cycle. Also there were discussed tools such as "Jmetter", "Fiddler", "Charles", which are used by Ardas to carry out load testing, stress analysis and traffic of web and mobile applications.
Together with the speakers we had a look at a new way to integrate and test platforms in Ecommerce with Magento, discussed the tests automation with the help of "Jenkins", "Release-train", "Feature flags", "ProtractorJS", "Selenium Grid" and "Groovy".
It was interesting to explore ideas about the direct role of testing in agile development, spheres of influence and responsibility of testers.
As expected, the main highlight of the festival for all participants was the personal contact with testers from other companies and countries outside the planned program. In addition to the speakers, all participants discussed practical issues, told life stories, gave some advices and simply shared their impressions with each other.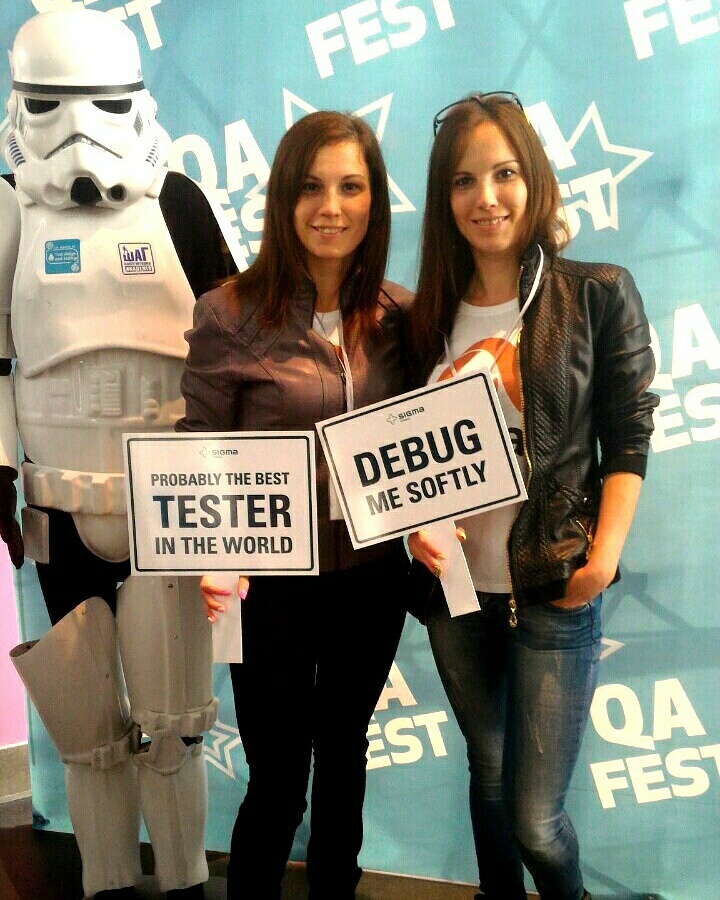 The continually developing world of IT requires us to maintain our knowledge and understanding of new tools and testing methods. For this reason, we are able to face all difficulties and new problems as they arise. To this end, regular study within this sphere is paramount.After two days of interesting and productive communication, Ardas testing team left "QA Fest" with; an excellent mood, new acquaintances, useful ideas, as well as the plan to introduce new methods of proficiency testing for both the company's products and the products of our customers.
Best regards,
Your Ardas Team