Regulatory Compliance in SaaS Development: General Rules and Industry-Specific Standards
Regulatory compliance in SaaS development is quite a complex challenge that all business owners face. However, they are essential rules and guidelines that help set up business processes so the company can smoothly provide services to markets worldwide and profit.
In this article, we'll discuss the importance of regulatory compilation, its features and pitfalls. We will also go through a SaaS compliance checklist, both general and industry-specific rules.
Why is SaaS compliance substantial?
Modern software is a set of functions and a product open to integration. Interaction with other services saves you money on the development, expanding the application's capabilities. However, every third-party tool is a potential chance to break the security system.
Thus, compliance is a form of risk management that ensures proper data processing and compliance with regional laws. This, in turn, protects any business from sanctions, fines, lawsuits, and reputational damage.
Therefore, clear regulatory compliance means new investments, the absence of restrictions on business development, and a guarantee of data security – both corporate and client.
Common Compliances for SaaS
Of course, the SaaS business is very different, so that each product may require various compliances. However, there are several common compliance standards relevant to SaaS companies.
SOC 2 (Service Organization Control 2)
Service Organization Control 2 or SOC 2 standard was created by the American Institute of CPAs (AICPA) to regulate organizations that deal with personal customer data and store it in the cloud. This defines the information management criteria and the required security procedures and policies.
SOC2 SaaS compliance affects the availability of data, its security, the confidentiality of data processing, etc. As part of the standard, companies establish detailed security policies and follow user behavior tracking protocols.
SOC 2 also provides clear guidelines for day-to-day data processing. This is a voluntary compliance standard, but one way or another, the SaaS business must assure customers of the security and confidentiality of their data.
ISO/IEC 27001
ISO/IEC 27001 is a standard that defines the following:
a set of necessary information risk management activities;
general information security management system;
a practical framework for identifying, analyzing, and dealing with security risks.
ISO/IEC 27001 can be the basis for an official assessment of company compliance as it offers professional audits and SaaS compliance certifications. The company should present a clear information security policy, risk analysis and evaluation system, and some documents upon request to pass it. This standard helps you choose security measures depending on your industry, target markets, company scale, etc., allowing you to get individual information security management guidance. This applies to all information assets, including employees' or financial data.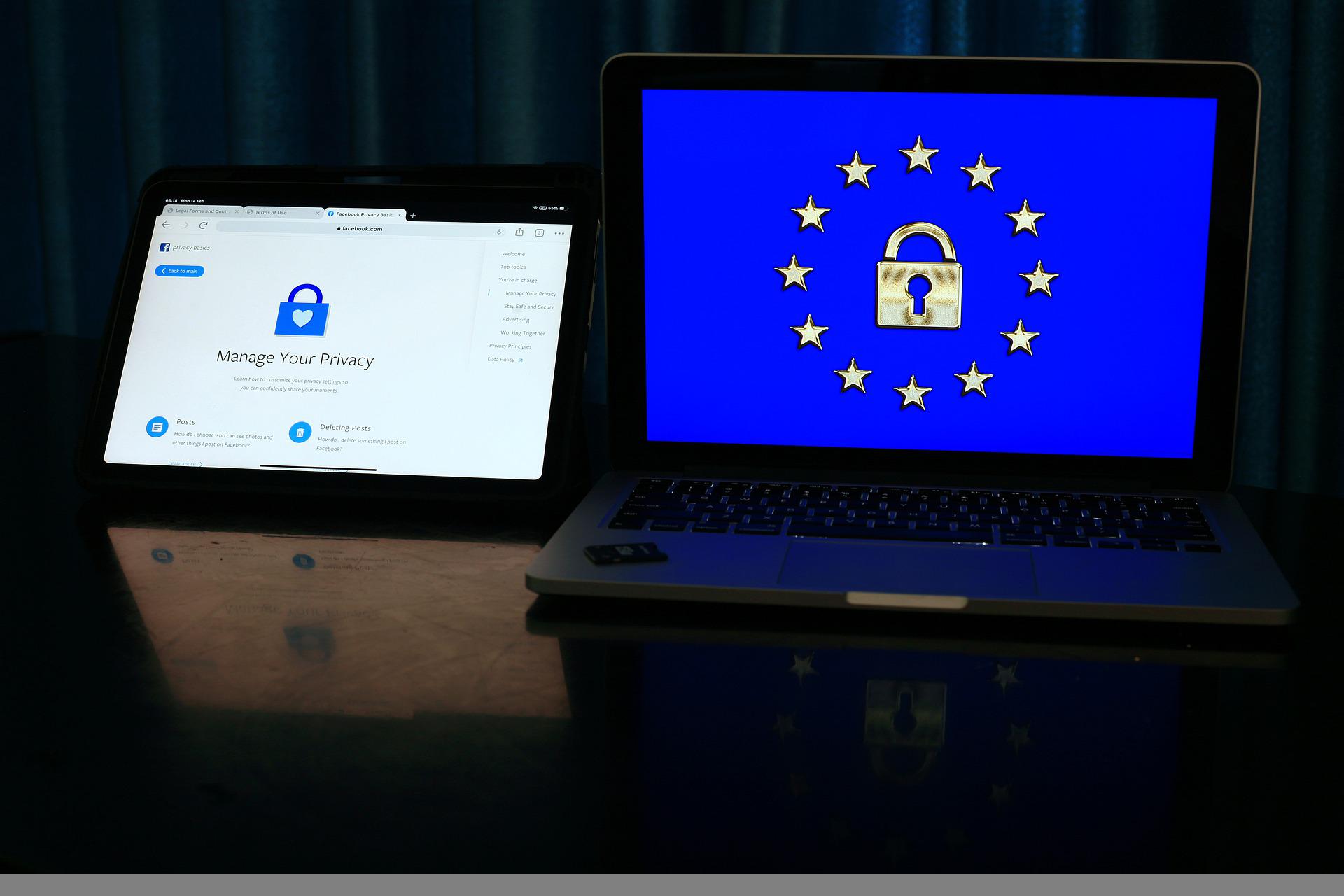 Data Security Compliances for SaaS
The issue of data security is one of the main ones in the world of complete digitalization. Accordingly, the governments of various countries require IT products to follow specific rules and requirements and below are some particularly important compliances.
GDPR
General Data Protection Regulation or GDPR is mandatory for all companies (even worldwide) operating on the territory of the European Union or processing any personal data belonging to EU residents. Companies get serious financial penalties in case of non-compliance, as it is a pretty strict data security law.
What should you know about GDPR?
The GDPR was adopted by the European Parliament, the Council of the European Union and the European Commission in 2018. It includes many hard and fast requirements that companies that provide SaaS development services must adhere to regardless of industry, scale and current location. If you are dealing with the data of EU residents, there can be no exceptions.
The main objective of this standard is to provide individuals with the ability to control the privacy of their data. In addition, the law aims to regulate the export and use of resident data by companies outside the EU.GDPR also
controls the amount and type of user data collected by websites and applications;
defines security control measures (two-factor authentication, end-to-end encryption, privacy policy, etc.);
provides EU residents with the opportunity not only to review their personal data but also to prohibit their processing, exporting, etc.
Also, the law requires limiting the processing of personal data only to the type and amount for a specific purpose.
Sanctions
As already mentioned, the law provides severe penalties for violations. Even giants such as Amazon and Google have already been fined for violating legal requirements regarding the privacy and security of user data.
The company has 72 hours to report a breach and take all security measures if an event occurs. Otherwise, huge fines await it.
Compliance
This law has some of the strictest privacy standards, but GDPR SaaS compliance is still possible. This can be done by taking data security seriously, using automated data management tools, and finding tools to detect unusual behavior and intrusions in real-time.
CCPA
The California Consumer Privacy Act, or CCPA, as the name implies, protects the data of California residents. According to it, users from California have the right not only to know the information that the apps or software collects about them. They can deny selling such data and delete it.
This act also defines the right to non-discrimination in exercising your CCPA rights. This means that the user can request the data you use. Noncompliance violates state law, so some companies use special CCPA compliance software to control data processing and user requests.
Meeting such strict standards is challenging: the slightest deviation leads to sanctions. We at Ardas understand this very well because we have experience creating CCPA, LGPD, and GDPR compliance management tool.
We've developed software for a game company that allows fast processing of all compliance-related user requests. This greatly simplified the management of highly loaded databases and helped achieve complete compilation.
Ensure Regulatory Security Compliance with SaaSBuilder
SaaSBuilder helps you meet regulatory security compliance requirements without compromising user experience, from encryption to user authentication.
Industry-Specific Compliances
Many industry-specific compliances operate on a slightly smaller scale but are no less important. Let's discuss a few of the most common.
Healthcare: HIPAA
The Health Insurance Portability and Accountability Act, or HIPAA, is based on the US Health Insurance Portability and Accountability Act and legislation related to the security and privacy of personal data in healthcare. This federal law protects patients' data from disclosure without their consent.
SaaS HIPPA compliance applies to all organizations involved in or related to healthcare. The law establishes mandatory requirements for providers of medical services, which they must comply with to guarantee the security of confidential data. These are administrative measures, technical means of information protection, and digital requirements.
E-Commerce and Fintech: PCI DSS
The Payment Card Industry (PCI) and Data Security Standard (DSS) is a set of protocols and security requirements for payment procedures. It was created by Visa, MasterCard, Discover, and American Express to provide a robust process to secure payment card data. The standard includes requirements for preventing security breaches, their detection and settlement.
The set of protocols applies to all organizations, regardless of location, participating in the payment process and accessing payment card data (receive, store, transfer, etc.). They must undergo appropriate authentication, operate within the requirements and create a secure environment for data transfer.
PCI DSS provides 12 requirements for compliance, including regular security testing and validation, installing and maintaining a firewall, etc. The company can use payment gateways and integrate payment systems only after meeting all the requirements.
Finance: IFRS and SOX
International Financial Reporting Standards or IFRS is a set of accounting and financial reporting requirements. It helps companies operate within a unified and transparent system to achieve the desired level of consistency.
The standard is mandatory not only in the USA but also in the European Union, India, South Korea, etc. More than 100 jurisdictions fall under this set, so it's worth paying attention.
The Sarbanes-Oxley Act was adopted in 2002 as a reaction to numerous financial frauds. It requires all public and private companies to regularly report on their internal accounting controls to the SEC. In this way, they provide access to information about financial practices and means of monitoring the accuracy of financial statements and the legality of their actions.
So, it's necessary to have high-quality automated software for clear documentation and reporting, as well as to develop a strong system for protecting this software to comply with this law. Companies must submit annual reports on the security of financial procedures, reporting and the quality of internal controls. Also, within the standard, quarterly audits compare system configuration with policy and check security event logs, user activity, profile management activities, etc.
Online Banking: FFIEC and PA-DSS
FFIEC is a set of online banking standards created by the Federal Financial Institutions Examination Council (FFIEC) in 2005. It deals with security measures, especially user authentication and identification. The main requirements are multi-factor authentication (primarily biometrics: retina or fingerprint recognition, face scanning, etc.) and the use of encryption in all online transaction processing (OLTP). This standard is a must for SaaS regulatory compliance in neobanking.
PA-DSS Security (formerly Payment Application Best Practices or PABP) is designed for developers of payment applications and software that store, process, or transmit cardholder data and/or sensitive authentication data. This refers to compliance with common security standards as part of PCI, and such compliance is confirmation that the payment software is licensed and approved for use by the merchant.
It is essential to pay attention to these compliances not only at the beginning of product development but also during scaling and migration. Check out our article on Best practices in migrating to SaaS for more details.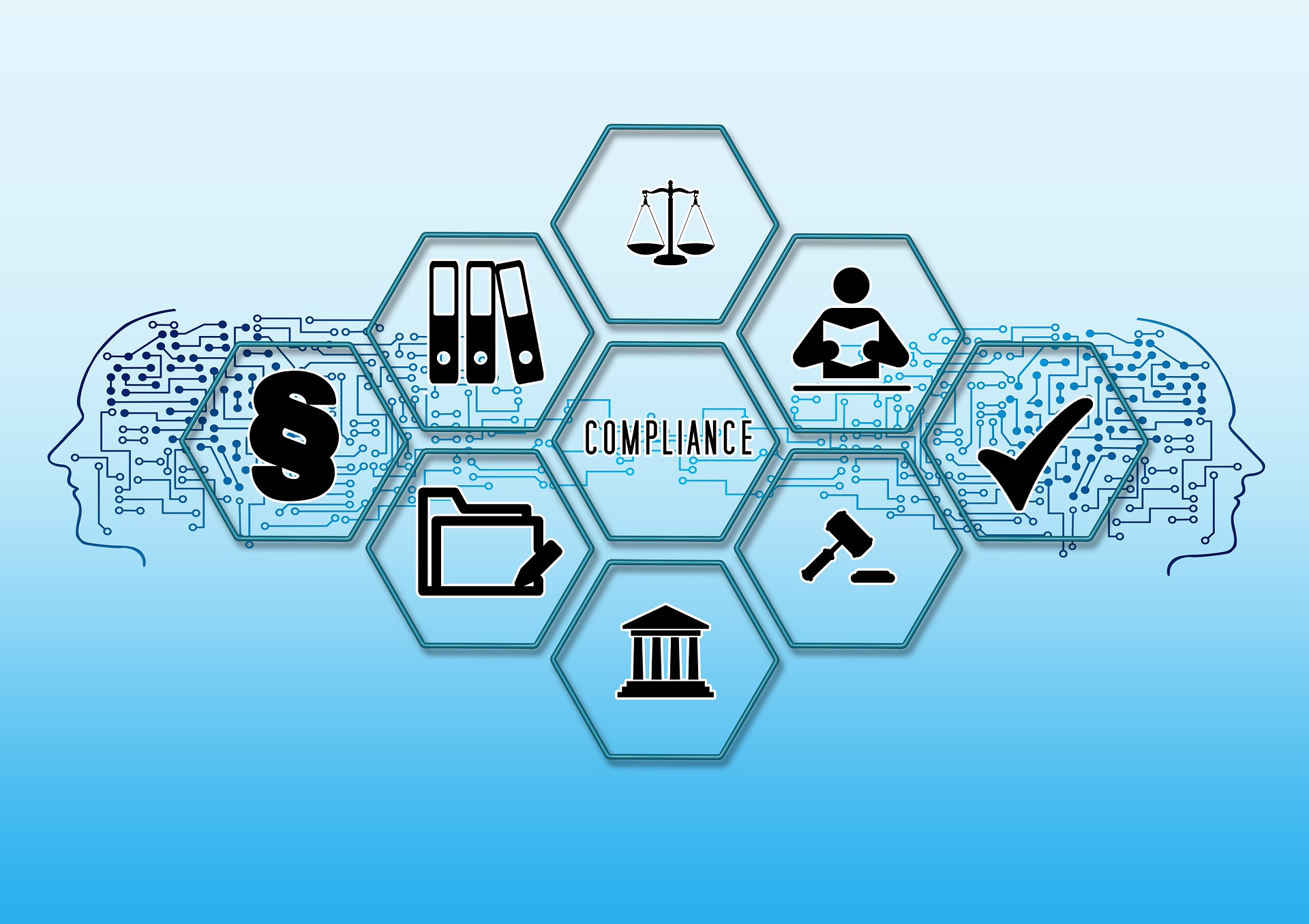 What Is Compliance In Software Development?
Compliance in software development is a mandatory understanding of advanced methods and the creation of a reliable automated security system. The task of developers in this field is to ensure proper access control, high-quality data encryption and regular scanning for vulnerabilities.
Compliance is often part of the software development life cycle, built incrementally at each stage of the SDLC.
So, during the discovery and planning phase, the team defines the business needs and features and all associated SaaS compliance requirements. For example, PCI DSS requirements must be considered for processing online payments, and FFIEC must be followed for online banking access.
The team reviews its code and repositories during the development phase while quality assurance specialists monitor compliance. The same applies to all other stages, including deployment and maintenance.
So SaaS companies' compliance should be built throughout the entire development life cycle, starting with the analysis of business needs and relevant compliance requirements and ending with maintenance, when some new standards and requirements may be added during product development.
How Ardas Can Help You
SaaS compliance is a significant part of modern product development in almost any field. Financial, healthcare, online banking apps, etc., have their own regulatory compliance and require strict adherence to these rules. Compliance measures are necessary for conducting legitimate business activities and ensuring the security of its own software and users. This is particularly relevant for all cloud solutions that require special attention to fraud and unauthorized interference issues.
At Ardas, we have vast experience developing products with the most complex compliance requirements. We have worked with clients worldwide, where regulatory documents and laws are very different and have many specific nuances. This allowed us to form a clear and practical approach to defining the necessary compliance requirements and unquestioning adherence to these rules.
So we will be pleased to share our experience with you: provide the SaaS security checklist, consult more on the topic and help determine all necessary compliances. Our specialists will answer all questions regarding implementing safety measures and compliance with mandatory standards. Just contact us in any convenient way.