VoIP solutions for small and medium enterprises
We have tested and compared the seven business class solutions in the field of IP-telephony (VoIP), which allows small and medium enterprises to obtain real time messaging functionality and reliability for corporate PBX.
VoIP technology provides customers a variety of communications capabilities, such as social networking and email marketing. New technologies are great, nothing strengthens relations like a personal conversation, and it's better to have a few conversations during which the seller can get accurate information about the client's situation, his needs and the history of the relationship with the seller's organization. This means that even with various time-varying ways of connecting, the phone remains an indispensable attribute of the enterprise, not only as a sales and marketing tool, but also in its ordinary activities - because accountants and human resources specialists also need to communicate.
Therefore, a multifunctional telephone system that is fully integrated into the commercial, marketing and general economic activities of an enterprise at the software level can be critical for any business. A key indicator of the need for a messaging system is the work of support services. According to the software vendor, the phone is still the most popular way people apply for support, and in the near future, this trend is unlikely to change. Even in this situation, the communication service users have a large choice.
Large enterprises should choose between placing the PBX in their own premises and using virtual solutions, taking into account the potential advantages (enhanced functionality, the ability to configure) and the costs associated with both options.
Small and medium enterprises (SMEs) also need to make such a choice, but beyond that, they have to assess their expected needs and take into account the continuous development of communication technologies and their integration with the software, especially with cloud services, systems work with clients (customer relationship management, CRM ) and the decisions of marketing automation.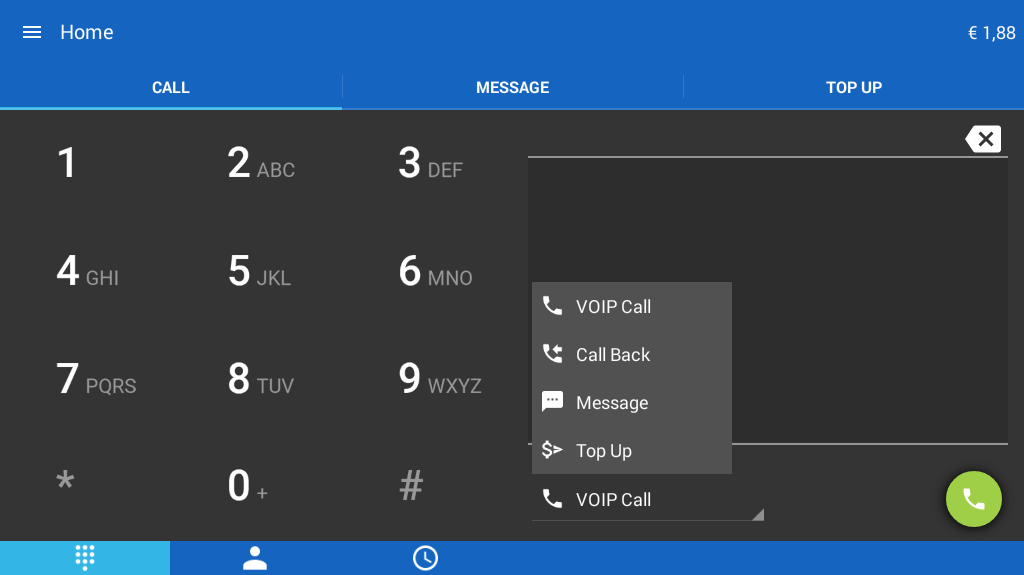 For many enterprises, the acquisition of a traditional PBX system can be not only impossible within the operating budget but also unsustainable in the long term. Success in small business requires a lot of time and effort, so the time and material costs for the acquisition, implementation and management of infrastructure is often not justified. To meet their basic telephony needs, small businesses usually use local telephone instant messaging programs like CENTREX. To date, these systems are outdated and have not kept pace with the needs of modern business and the new trends, such as integration into mobile phones, corporate social networks, text messages, call centers, software for managing the queue, video conferencing and other innovations that contribute to the optimization of processes , development cooperation and accelerate growth. Fortunately, today there are many other options for virtual PBX that allow small and medium businesses to get the functionality and reliability of enterprise-class PBX. To compare the advantages and disadvantages of these options, we looked at seven leading solutions in the field of virtual PBX, including representing a wide range of functions: 8 × 8 Virtual Office Pro, Citrix Grasshopper, Fonality), ShoreTel Connect Cloud and Vonage Business.
Modern features of telephone systems for businesses
We have tested seven VoIP systems covering many features and options. Some of them, for example, Fonality Hosted PBX and RingCentral Office (for Business), focused on large enterprises and offered a high level of industrial solutions at prices affordable SMP. For example, Citrix Grasshopper targeted the lower segment of the market and provided only basic services of modern telephony without having to purchase and install any local hardware or separate phone lines. Their solutions often have limited but very powerful features. At a higher level of the market, virtual telephony services providers, such as RingCentral Office and Fonality Hosted PBX, usually require local equipment placement, for example, special desktop and wireless VoIP phones configured to work with the local virtual PBX.
These phones connect to the provider through the Internet and work the same way as ordinary work phones, but the telephone system controls them in the cloud, not in the telecommunications room. Self-management of such systems and their configuration is usually carried out through a web portal, and a list of their functions and configuration options can be quite wide.
The most important functions for SMEs are:
Interactive Voice Response (IVR) ("To switch to accounting, press 1. To switch to the receptionist, press 2 ...");
Managing the call queue. Typically, this function is used in call centers where telephone systems distribute incoming calls between recipients based on a subscriber request, an extension number, or based on other criteria;
A music screen saver or sound recording is played during the call. This function should have not only a wide selection of audio information but also the ability to set a custom record/song;
Support for additional rooms with the option of self-tuning;
Transferring a number to a business phone (important for organizations using numbers starting at 800, 888 or similar;
Record conversations. This feature allows you to use the phone for training, sales and marketing purposes;
The decryption of voice mail in electronic so that employees, after receiving an e-mail, could read or reproduce their voicemail wherever they are;
There are also other functions considered below. In some cases, providers offer local solutions in the form of public switched telephone networks (PSTNs) that connect to a local telephone company's analog or digital telephone lines and to an enterprise network. Such solutions allow the enterprise to continue using local telephone lines along with virtual PBXs and can be convenient for organizations that require local wire lines.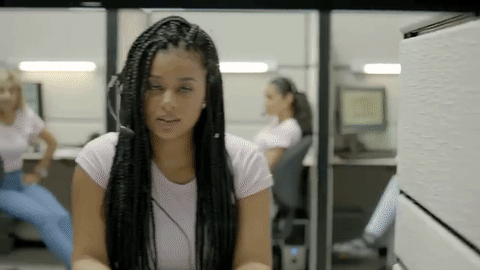 In addition, most (if not all) of the providers offer their own and third-party applications for the smartphone, for example, CRM, extending the capabilities of the telephone system.Installation of such applications allows users to transfer calls from/to their mobile phone, call from their personal phone (which can be working) and receive calls to it, as well as communicate with colleagues and customers via voice and text communication.
The quality of the connection to the Internet
Most of the above VoIP solutions will require a stable and high-quality Internet connection wherever it is necessary to use wired phones. In many cases, a normal business-class Internet connection is sufficient at an appropriate rate.
You may need to configure Quality of Service (QoS) on business-class routers. The setting includes setting the priority of voice traffic before other Internet traffic to ensure good-quality telephone communication. If the equipment supports the setting of QoS, some providers of virtual PBX services help customers with its configuration. Other vendors sell network equipment with an already configured QoS.
In any case, the quality and functionality of a virtual PBX with VoIP depend on the quality and speed of the company's Internet connection. If the Internet connection quality is poor, providing VoIP services may not be possible. Some providers of virtual PBX services offer special schemes for connecting the enterprise directly to the provider, but such schemes are usually quite expensive.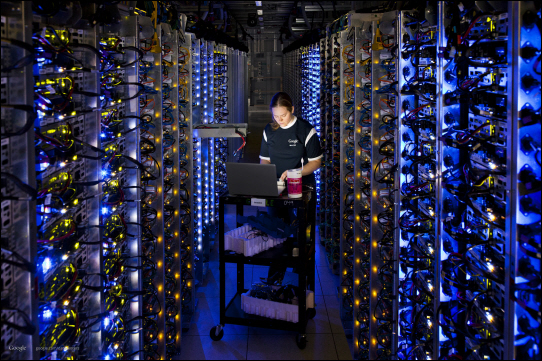 Fortunately, there are other ways to use virtual PBXs without connecting phones to the Internet. Some vendors, for example, Citrix Grasshopper, offer solutions that do not use VoIP. Such solutions are, in essence, ordinary PBX systems that transfer calls to existing telephone lines as additional ones.
For example, you may have a primary number for subscribers to enter the IVR system, and when the subscriber dials an extension or selects a department, for example, Sales Department or Support Service, the virtual PBX calls an existing wired or mobile number and connects two calls. The subscriber does not even suspect he is already connected to a completely different number, since the system works like a local PBX with call forwarding and transferring, music on hold, IVR and other functions.
Additional numbers, in this case, can be connected to the lines of a conventional analog telephone network (POTS), mobile phones or even VoIP Android telephones through another provider - the virtual PBX simply redirects the call to the phone number assigned to this additional number.
This is a proven and reliable technology, and enterprises using it, regardless of their budget and size, can impress companies using corporate software. At the same time, they do not need to invest in expensive solutions based on PBX or special desktop telephone equipment. Outgoing calls from such systems are usually performed as follows: first, the phone is registered with the provider for making outgoing calls, and after that, outgoing calls from it are carried out through a special number. This is much more convenient for a smartphone with an installed provider application for outgoing calls.
Additional features
Some PBX service providers, for example, Fonality, offer additional services, such as a call center service, that can be used to create complex call forwarding and use scripts to manage important calls, such as sales and support. Such services provide extensive control over the queue of calls, the implementation of a time-to-service level agreement (SLA), and the organization of reporting.
Some vendors offer voice mail decryption, fax services and other complex communication services, for example, the integration of customer relationship management (CRM) applications into the PBX, which allows outgoing calls to be made at the touch of a button and find customer records or other information when they enter System of an incoming call. Virtual PBX can satisfy almost all the imaginable needs of the enterprise in telephone systems and, as a rule, at a lower price than when buying and maintaining its own local PBX. This is just a matter of the right choice for your business.
Best regards,
Your Ardas Team