Supply Chain Technology Trends To Watch in 2022
We like to periodically collect reviews on the hottest developments in various fields. So, we recently discussed SaaS industry trends and current trends in finance industry. Now it is time for checking latest trends in supply chain management.
Today, the meaning of supply chains has expanded beyond the classical physical flows of goods to include the activities and processes associated with the management of relationships, information and financial flows that support physical flows. Supply chains have become a source of innovation for most, if not all, businesses these days.
This year has drastically changed supply chain processes around the world. Some innovations will be with us in 2022, some will not. So, what to expect in 2022 in the supply chain industry? What new trends will we discover and how can we prepare for them? Should we follow the latest trends or is it better to stick to old strategies? These and many other questions are highlighted in this article.
How digital technologies are changing supply chains
To make accurate decisions, managers need access to real-time supply chain data. But outdated technologies sometimes hinder its transparency at all stages. However, things may change soon. Perhaps in 5–10 years a well-functioning, self-regulating system will appear that will ensure the optimal execution of all work processes and require minimal human intervention.
Digital technologies will help companies collect, analyze, integrate and interpret high-quality real-time data. Automation, forecasting, robotization will be built on this data - all the innovations that will replace traditional supply chain management.
Leading companies are already using robots and artificial intelligence to digitize and automate time-consuming and repetitive processes such as purchasing, invoicing, debt settlement, and partly for customer service. Predictive analytics help you better predict demand, helping companies improve asset utilization and deliver customer convenience at the best price.
Sensors that capture the condition of machines in use allow for more accurate predictions about the possible timing of failure, and this reduces downtime. Blockchain has launched a revolution in the interaction of participants in flexible supply chains. Robots increase the productivity and profitability of warehouses and fulfillment centers. Courier drones and self-driving delivery vehicles are no longer a fantasy. Rio Tinto, an international mining and metals company, is exploring ways to use digital technology to automate everything from mining to port delivery.
The key concept is the digital control center. It is a virtual decision-making center providing up-to-date and complete information about global supply chains. For leading retailers, these control centers have become a kind of brain that regulates their activities. Typically, such a center is the office of the data analysis team. The team monitors what is happening around the clock on multiple high-definition screens that display real-time information and 3D images for every link in the supply chain (from order to delivery). Visual signals provide early warning of shortages or other difficulties. And front-line employees can correct actions before potential problems become real. The digital center is based on real-time data transmission, unconditional accuracy, absolute focus on the client, verified processes and an analytical leadership style.
This concept is also being implemented by industrial companies. More than 1 million products and components per day pass through the complex chain of one of the manufacturers. The control center identifies potential supply chain problems as they occur, calculates their consequences, and either automatically corrects the problem using predefined actions, or transfers them to a higher team. Similarly, a steel company has implemented a custom-designed scenario planning tool that reduces response time and supply chain resilience. The tool simulates the consequences of major unforeseen equipment failures, the so-called "big troubles" for the business, and indicates the best ways to mitigate them.
The trend is clear: in supply chain management, technology replaces people and works more efficiently. In the future, automated processes, advanced analytics, sensors, robots, artificial intelligence and a continuous learning cycle will minimize the need for human intervention. But will there be work left for supply chain managers when planning, purchasing, manufacturing, order fulfillment, and logistics are automated?
Leaders in this field will soon have to switch from managing the people who perform the routine tasks of supporting operations to planning and managing information and material flows with the involvement of a limited number of specialists. The demand for supply chain analysts who can structure and validate data, use digital tools and algorithms, and make accurate forecasts will soon grow.
Going even further, it will require specialists who will develop the technical "engine" of the supply chain to support the constantly changing strategies and priorities of the company. They will be assisted by a small number of specially hired or trained employees who perform tasks at the interface of operations and technologies. Because no one has the skills needed for new roles today, the biggest challenge for companies is to understand the supply chain of the future and develop a strategy to find the right people for these important roles.
Top 10 supply chain technology trends
Supply chain management is by far one of the most important functions of a company's strategic management. In this regard, more and more enterprises are turning to digital management technologies in order to reshape their supply chains in accordance with changing market requirements. The concept of "Industry 4.0" was first introduced by the German federal government as a strategic plan for the development of German industry, based on the unification of industrial equipment and information systems in a single information space, which will allow them to interact with each other and with the external environment without human intervention. The numbers "4.0" mean that this direction of industrial development has such a great potential that it will inevitably lead to the fourth industrial (industrial) revolution.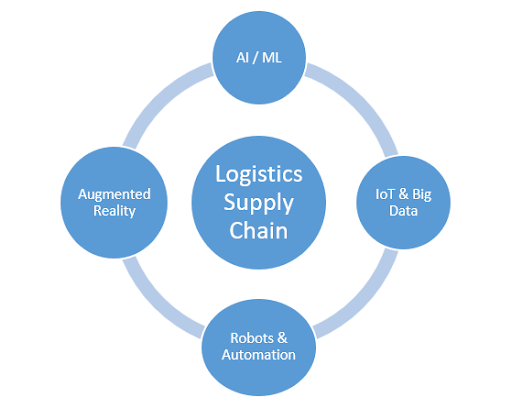 AI in logistics
Over the past few years, the logistics industry has begun integrating AI-based solutions, including intelligent transportation, route planning, and demand planning, into its operations, but this is just the beginning. From robots for last mile delivery and sustainability solutions to automated warehouse picking systems and predictive optimization software, AI is already making a huge difference in logistics. Shippers, carriers, suppliers and consumers can look forward to benefiting from these logistics technology trends that continue into 2020.
Along with AI, the use of augmented intelligence is also expected to grow. Augmented Intelligence combines human intelligence with automated AI processes. According to Gartner, Augmented Intelligence will generate $2.9 trillion in revenue and lead to 6.2 billion hours more productivity for employees worldwide by 2021. Logistics companies can be expected to implement more augmented intelligence solutions that ultimately enable logistics professionals to complete their jobs faster, reducing errors and delivering cost savings.
Real-time supply chain visibility
Supply chain visibility (SCV) is no longer just a great thing for logistics companies, in 2020 it is a must, and in the coming years it is necessary to take it one step further - to become real-time. This real-time data is now more in demand by customers and carriers than ever, meaning that logistics and supply chain businesses need to focus on implementing advanced SCV solutions into their operations. Emerging supply chain visibility startups are providing technology that facilitates rapid response to change by enabling companies to leverage real-time data. Such data includes traffic patterns, weather or road and port conditions that are used to take action and change demand or redirect supply and optimize routes. Logistics companies using fully integrated supply chains are now reportedly seeing 20% ​​more efficiency than those without integration.
It's impossible to talk about supply chain transparency without also mentioning IoT sensor technology, a critical asset for supply tracking. Connected IoT devices on parcels allow warehouses to track inventory, vehicles and equipment through cloud services. At the same time, IoT-based container management is also becoming easier with real-time monitoring, improved fuel efficiency, implementation of preventive maintenance, and making container operations proactive rather than reactive. With that in mind, partnerships between IoT startups and logistics companies are another big trend to watch in the coming years. A recent example is from Hapag-Lloyd, which has chosen IoT startup Globe Tracker for its new Hapag-Lloyd real-time container monitoring system. Live. In 2021-2023, we look forward to new partnerships with IoT startups as the sector begins to require real-time customer tracking.
Blockchain as a supply chain industry trend
Since its inception in 2008, experts say blockchain has become one of the hottest terms in any industry, as well as one of the most publicized trends in logistics technology. However, the complex concept of blockchain has been difficult for the general public to understand, and despite its great potential for incredible use cases both in and outside of logistics, there has been little real development. This has led to blockchain becoming extremely hyped and logistics professionals feeling tired of the term being overused. At the same time, there are pilot projects and small operations: CargoX is one of the startups that is fully dedicated to introducing blockchain into the logistics industry, using the public Ethereum network to securely verify document transactions. Other big names are also showing interest in blockchain: Warren Buffett's UPS and BNSF Railway have joined blockchain in the Transport Alliance. However, these are still very new projects and there is a lot of work to be done.
The growing importance of newcomers to the industry
But the future of logistics is not only shaped by new technologies: it is also new business models and new players in the industry. New systems, which are often created by startups, quickly catch on. Without the need to have rich experience in working with assets, startups, as experts note tend to focus on the "easy" parts of the value chain, such as becoming digital freight forwarders. With more flexible operations, they can offer more flexible pricing and provide quotes faster, while maintaining transparency. Such is the case with Uber, which launched its Uber Freight feature in the US in 2017 and expanded to Europe and Canada in 2020 as it seeks to create a more efficient global freight market. Uber Freight is viewed by Uber as one of its most promising ventures.
Technology-based sustainability
Sustainability is a trend that pervades all industries, and logistics is no exception. In particular, last mile delivery traditionally requires a significant investment of time and energy, and therefore also provides many opportunities for new and smarter approaches. To reduce their environmental footprint, companies are using a variety of technologies, from real electric vehicles to AI-based software that calculates the route with the least emissions.
More focus on Last-Mile Delivery
Demand for last-mile delivery and its market is soaring and is anticipated to grow by 78 per cent, globally by 2030, as per the Economic Forum. Since the COVID-19 pandemic, an enormous inflow of home deliveries has resulted in businesses adding more emphasis to their last-mile deliveries. With last-mile delivery costs contributing to over 50 per cent of total shipping costs, the rising expectations of in-home delivery increase the danger of encountering inefficiencies. Many businesses have started to adopt last-mile delivery technologies into their logistics operations and this trend will increase in 2022.
Rise of Omnichannel Fulfilment & E-commerce Systems
The rise of E-commerce is the most commonly understood force affecting today's supply chains. Warehouses, worldwide, are overpopulated. E-commerce and Omnichannel fulfilment will still shape the way organizations identify and establish key priorities, creating challenges concerning scale and network efficiency while producing new opportunities and technology to realize a competitive advantage. A recent McKinsey survey of consumers shows that 15 per cent of consumers value delivery speed and value. Hence, omnichannel retail will spike more innovation and simplification of existing technology.
Amplification of Cybersecurity for Data Protection
Cybersecurity is critical to protecting networks from cyberattacks, which be a dominant threat to supply chains, worldwide. The explosion of information and data-driven organizations is creating more areas of vulnerability. This interconnection means supply chain partners can accidentally expose one another and their customers to privacy breaches, fraud and worse. Expect greater collaboration when safeguarding networks, devices, people and programs in 2022. Companies will emphasize bringing cyber security beyond just their corporate IT systems into their factories and warehouses' operational technology (OT) environments this year. Additionally, more organizations will favour investing in redundancy, firewalls, advanced anti-hacking technologies, and employee training.
Increased Automation to Cut Back Manual Tasks
Almost every link within the supply chain, ranging from booking to settlement, can enjoy some sort of automation within the system. At a high level, automating manual tasks allows companies with reducing manpower, freeing up teams to specialize in high-level strategic work and productivity instead of repetitive tasks. Specifically, time-consuming methods including setting appointments, checking shipment status, and generating invoices will be automated, which will allow companies to handle the next volume of shipments more efficiently. Also, manual errors and leakages will be avoided if repetitive, tedious yet crucial operations are automated.
Customer-centricity to Get Prominence
Customer-centricity is on the minds of supply chain professionals everywhere, as consumer expectations still expand and folks, nowadays, demand ethical, sustainable business practices. Managing a successful supply chain would force upskilling talent with greater cross-functional and analytical skills so people have the training to support these new levels of customer-centricity. Those supply chains that find ways to fulfil today's escalating and intense customer expectations at less cost will prevail and continue soaring.
What Ardas knows about trends in supply chain
We have already mentioned more than once that the Ukrainian IT industry has long been a leader in the market for high-quality development services. In particular, our company has almost 20 years of experience in developing various tools for the logistics business.
One of our most successful projects - shipment tracking software. It serves the entire flow from posting the load to its final delivery helping transportation companies and individuals to do their work with ease.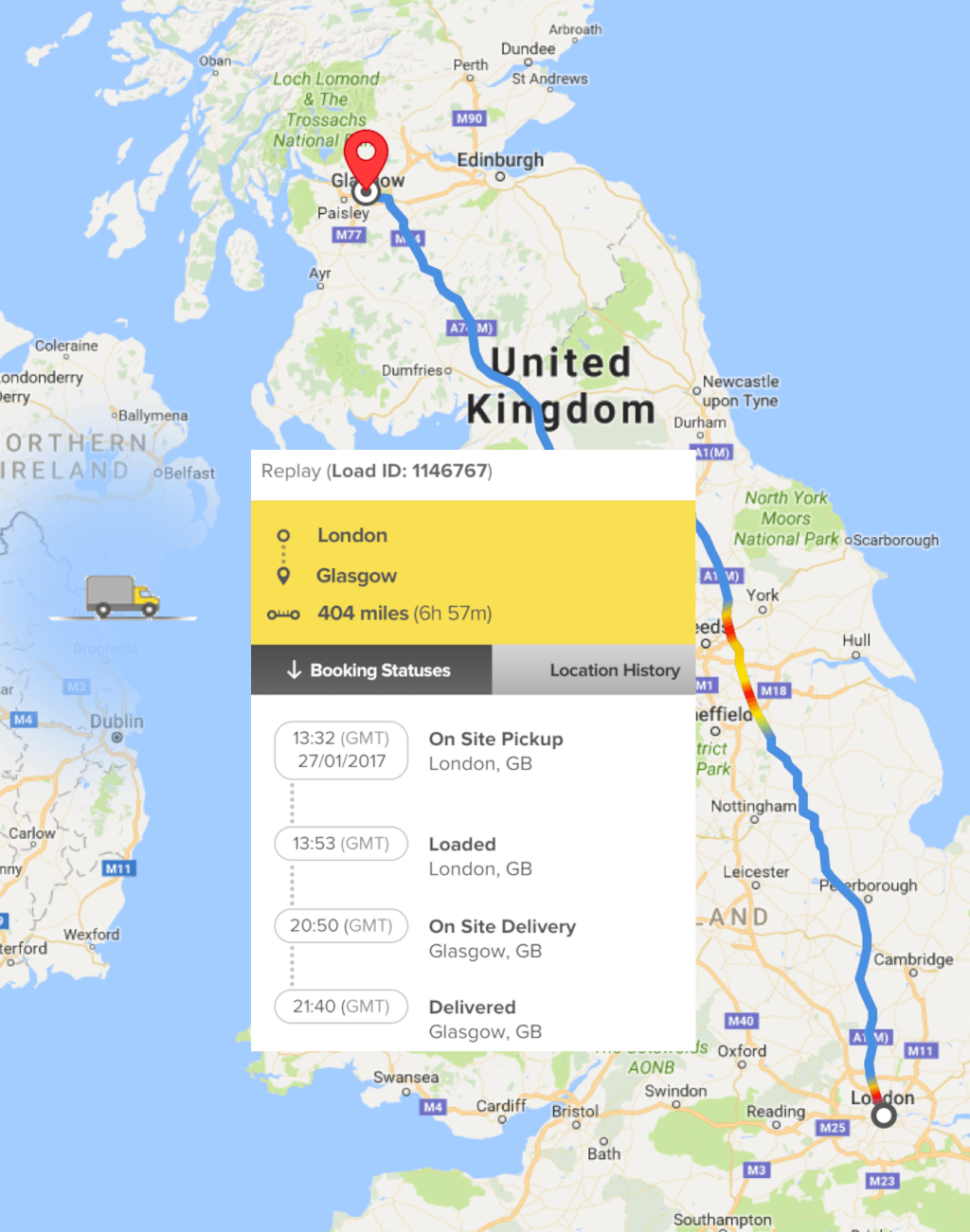 Naturally, most of the functions developed in this system are made for the convenience of supply chain management.
The whole set of fleet and load tracking features were implemented for couriers and customers. The platform tracks all vehicles and loads and visualizes them on the map using 15+ TMS providers or GPS vehicle tracking system. The map shows current loads with destinations and available transport with movement direction. Delivery ETAs, delays, fleet and load statuses, route history are displayed and updated on the fly. All map visualization and geocoding were initially done with Google Maps and now changed to Here WeGo.Courier companies can add their drivers and vehicles. A simplified UI was done for individual drivers with only one car. The courier manager can post jobs to subcontract a driver.
Fleet real-time management is done with a web or mobile app and telematics integration systems.
Couriers can filter loads by many parameters such as vehicle type, region/area, etc., expose their availability, look for the closest loads, apply for a job by sending a quote, communicate with customers using an external communication tool.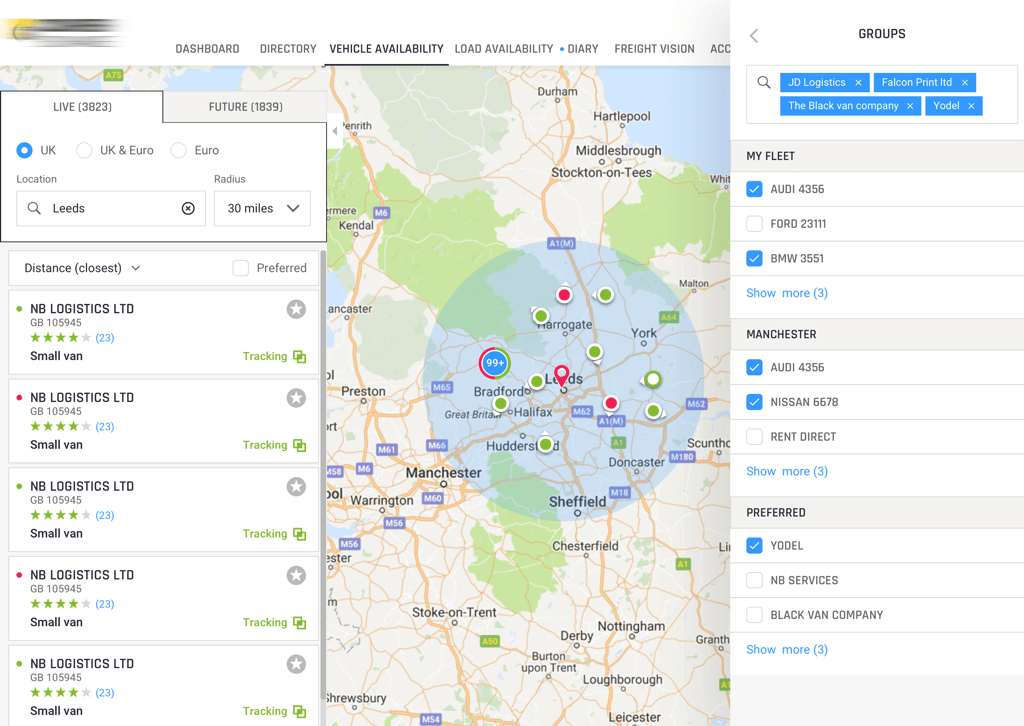 The main driver app including its regional versions allows users to receive the tasks, track their progress, send messages, etc. It is available on iOS and Android, originally developed natively and now it is been redeveloped on Flutter.
The application for the SaaS allows managing the loads from managers' and dispatchers' points of view. It also includes a live availability map that shows the fleet capacity in real-time and an instant messenger with specific B2B features.
What is the ROI for Supply Chain Technologies?
As with any type of investment, companies are concerned that adopting supply chain technologies may not be worth the risk. However, 100 percent of respondents to the Jabil survey report that they've already reaped benefits from their supply chain technology investments:
57 percent of the respondents said their companies are enjoying ongoing cost reductions.
51 percent noted that their companies' technology investments improved their internal and external collaboration.
46 percent experienced increased visibility and transparency.
40 percent said they were able to respond to changes in demand more quickly.
40 percent recognized improved customer experiences.
32 percent reduced supply chain risks.
30 percent have been able to decrease time-to-market.
When it comes to company size, larger companies, or those with more than $1 billion in annual revenue, have gleaned larger returns on investments than smaller companies. These can be attributed to economies of scale as well as the securities of more established infrastructures and processes at larger companies. However, this should not stop smaller companies from investing, because they can and are experiencing the benefits of these technologies too.
For example, nearly half of companies with less than $1 billion in revenue experienced ongoing cost savings. In addition, smaller companies were more likely than large companies to report an improved customer experience because of their supply chain technology investments. The caveat is that smaller companies will need to conduct deeper evaluations of supply chain technologies to determine which will have the greatest impact on their operations and offer the largest return on investment given their business structures.
The bottom line is that the rate of technological advancement is accelerating, and survival, regardless of company size, will depend on keeping up with and connecting to the developing supply chain ecosystem. It is important for companies to carefully evaluate potential supply chain technology options and allocate funds to help their businesses evolve with the changing times.
Let's implement supply chain trends 2022 in your business
Enhancing the supply chain through technology can help improve the processes and perhaps even help build a symbiotic relationship with the customers. In times of pandemic, technology can make a difference in being able to conduct logistics operations successfully. Ardas is helping adopt a broad and holistic perspective when applying technology for data mining, visibility tools, autonomous transportation, and enhancing customer retention.
Interested in this expertise?
Get in touch with us and let's discuss your case. We will gladly share our knowledge and experience with you and find the most suitable option for you.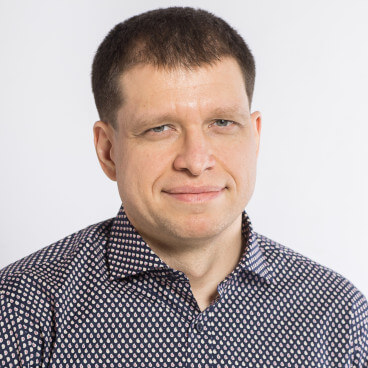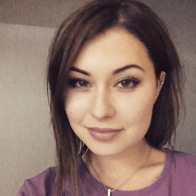 Andrew
Ryzhokhin
Chief Executive Officer