What does any custom software development company have to know about SaaS projects?
There are some factors that affect the core architecture choice of the SaaS platform. Learn what you should pay attention to developing such business idea.

Since cloud services becoming very popular in recent years, many companies of all sizes are looking into SaaS project development, for either an external market or internal usage to streamline operations within the company. Nevertheless, a few potential SaaS project developers understand a unique set of challenges that come with SaaS solutions development. The easiest way to get the main idea of how SaaS development works - to study the model of SaaS development lifecycle.
Needed design components of the SaaS platform
Cloud industry has very high expectations for provided services. There is an extensive number of standard design elements that each SaaS project is relied upon to have. These elements must be considered from the beginning of SaaS development lifecycle and should eventually be implemented in the final product:
Security of customer data
Multi-tenancy
Scalability of resources
Discoverability
Reachability to all potential customers
Customization
Customer support
By gathering all of the previously mentioned components, you will be able to create SaaS platform that meets all the necessary industry standards.
SaaS development methodology
When it comes to SaaS development lifecycle
methodologies, Agile
again currently is the most popular and widely used one. However, the type of methodology used can change depending on what best reflects particular requirements of the project. Here are several examples of often used software development methodologies:
Iterative

– project is developed on a smaller scale and then grows through several iterations

Rapid application development

– emphasis on prototyping versus planning in order to speed up development process

Spiral

– project is divided on cycles with development model for each cycle chosen based on immediate risks at hand

Waterfall

– development irreversibly continues through several sequential phases with emphasis on planning and scheduling
The envisioning phase for SaaS project
This phase supposes the creation and validation from a business standpoint. The only difference lies with the fact that accents are shifted from marketing that is easier and less restricted for a SaaS platform, to the actual implementation of the service that can be more complicated than that of a traditional software.
Saas platform evaluation phase
Considering capabilities and architecture of the cloud service, the requirements for cloud infrastructure should be clearly defined. Different cloud service providers should be compared and evaluated for a consumer-oriented product. Fields, such as performance, scalability, security and privacy, reliability and disaster recovery should be examined. The platform should provide the high level of support and the right set of management tools, to ensure continuous operations and successful implementation of all planned features.

Planning
Here, we don't need too many words to explain the necessity of this phase. It should be repeated for each iteration of the project and should be the first phase of every iteration. When planning, you need to focus both on a long-term ultimate vision of the project, as well as much more detailed requirements for the current iteration.
Subscribing
At this phase, all the major decisions regarding architecture and pricing should be finalized. This is a stage where close cooperation with selected cloud provider finally leads to a product subscription. You would also need to formulate backup and disaster recovery strategy that will assure high availability of your service. During each iteration, the subscription can be revised in order to make sure, that selected cloud provider and chosen level of service best reflect all the necessary requirements of the project.
Saas project testing
In SaaS projects,
software testing
is an important part, considering that extra support calls and tickets post-launch can ramp up operation costs of the service. Therefore, it is important to conduct testing at every stage of the software development. Rigorous load and performance testing should also be performed, considering that SaaS platforms usually operate under heavy workloads.
Final preparations
Before starting, your service should be deployed and maintained. Begin with finalizing support plan and training human resources. Disaster recovery and backup testing should also be conducted in order to give you a clear understanding of how to ensure availability of the service in case of a disaster.
There are numerous software development strategies for building a SaaS project. We have tried to give you the general overview of the typical SaaS development lifecycle process highlighting the phases that distinguish SaaS solutions building from all the other ones out there. We would be glad if this knowledge will help you to effectively manage product development of your own SaaS business.
Best regards,
Your Ardas Team

Interested in this expertise?
Get in touch with us and let's discuss your case. We will gladly share our knowledge and experience with you and find the most suitable option for you.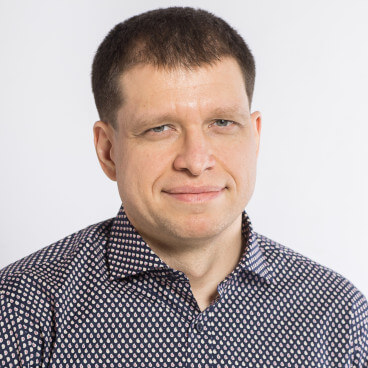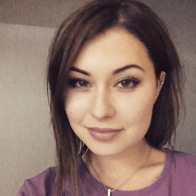 Andrew
Ryzhokhin
Chief Executive Officer