Future of Fintech Development
Fintech is an actively developing industry at the intersection of financial services and, in fact, technologies. This is the most powerful driver of technological progress, which increases its influence every year. According to the results of the EY research, this industry is in the first place in terms of development. How much fintech affects life and business and how custom software development can keep it on the top of the market, we will analyze in this article.
How fast is fintech developing?
Very quickly, and this can be judged by the growth in investment. So, in the second half of 2020, the cost of fintech transactions increased immediately by 60% compared to 2019 in the US. In the UK, investment in the fintech sector grew by 50% over the same period, similar to the situation in Germany. In Sweden, cash injections into this segment have quadrupled at once, as well as in Singapore.
According to experts, in all developed countries fintech services are used by about 80% of citizens. Most often these are money transfer and payment services.
The main directions and results of the development of financial technologies
Fintech has been most active in such sectors of the economy as consumer services, banking, remittances, and payments. The penetration of fintech services also affected insurance, asset, and capital management.
Fintech in payments and settlements
A simple example - just a few years ago, entrepreneurs providing services via the Internet had to conclude agreements with banks that serviced the payments of their partners' clients. Now everything is much simpler - there are a large number of different financial services that allow you to accept and transfer payments in a variety of currencies and for a large number of platforms. An example of such services is Adyen, Stripe, QIWI.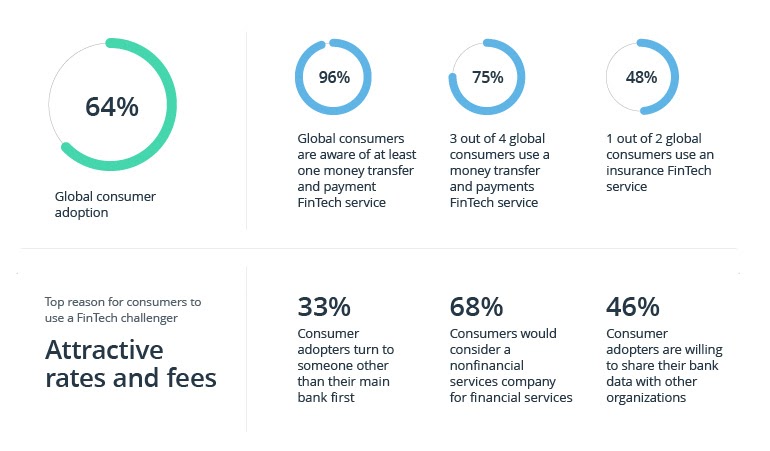 In addition, fintech enables non-financial institutions to expand their customer base. We are talking about food delivery, buying cinema and theater tickets, paying for parking lots, registering hotels and much more. In this case, funds are withdrawn directly from the card, without using a mobile terminal. We all know that now you can pay for goods or services not only with a bank card, but also with a phone or even a smartwatch - you just have to bring the device to the wireless terminal, and the payment is realized instantly.
10 years ago, international transfers were a real headache for both entrepreneurs and ordinary people. Now services such as PayPal, TransferWise, Stripe, PaySend allow you to transfer large amounts of money from country to country, and the duration of the transaction in most cases is several minutes.
Banking services and maintenance
Using modern technologies, banks are expanding the range of services they offer, developing non-physical service channels, and developing new methods of working with clients. This can be, for example, opening an account without visiting a bank office by the client and simplifying a number of operations.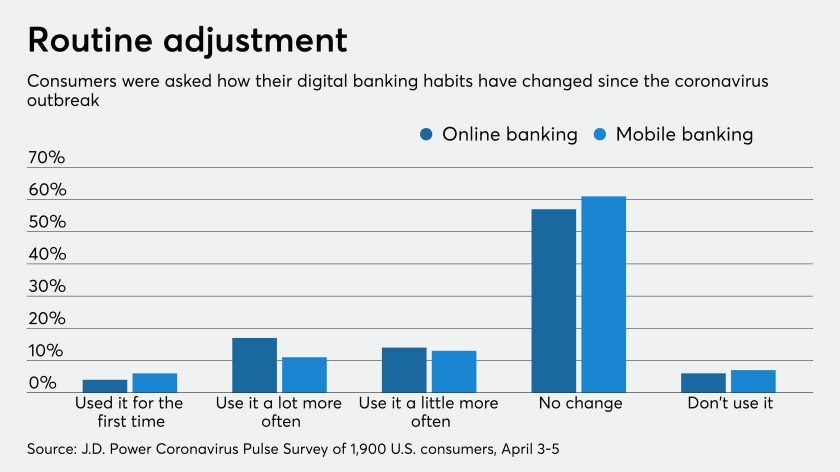 The financial model has changed, and today customers pay exactly for what they receive in the end: for certain services and services. In general, the BaaS market is now developing very actively. The demand for such services is especially strong among companies operating in the online economy.
Banks are gradually moving away from physical channels of interaction with customers to digital and mobile services. Specialized software is being developed to enable third parties to integrate their solutions with banking platforms.
The result of all this is an increase in the quality of service, unlimited service for bank customers, and additional services. Banking organizations are increasingly using data analysis in order to better understand the needs of customers, predict them and prepare services that are attractive to a wide range of consumers on the basis of all this.
Artificial intelligence in lending
Quite recently, the same banks were the main source of credit. Now there are many more sources. Banking products are still #1 on the market in terms of demand, but startups are on their heels.
An example is CommonBond, a US company that provides graduates with refinancing education loans at low rates. Another startup, GreenSky, provides loans for home renovations, and Lendeavor gives loans to young dental professionals to start a private practice.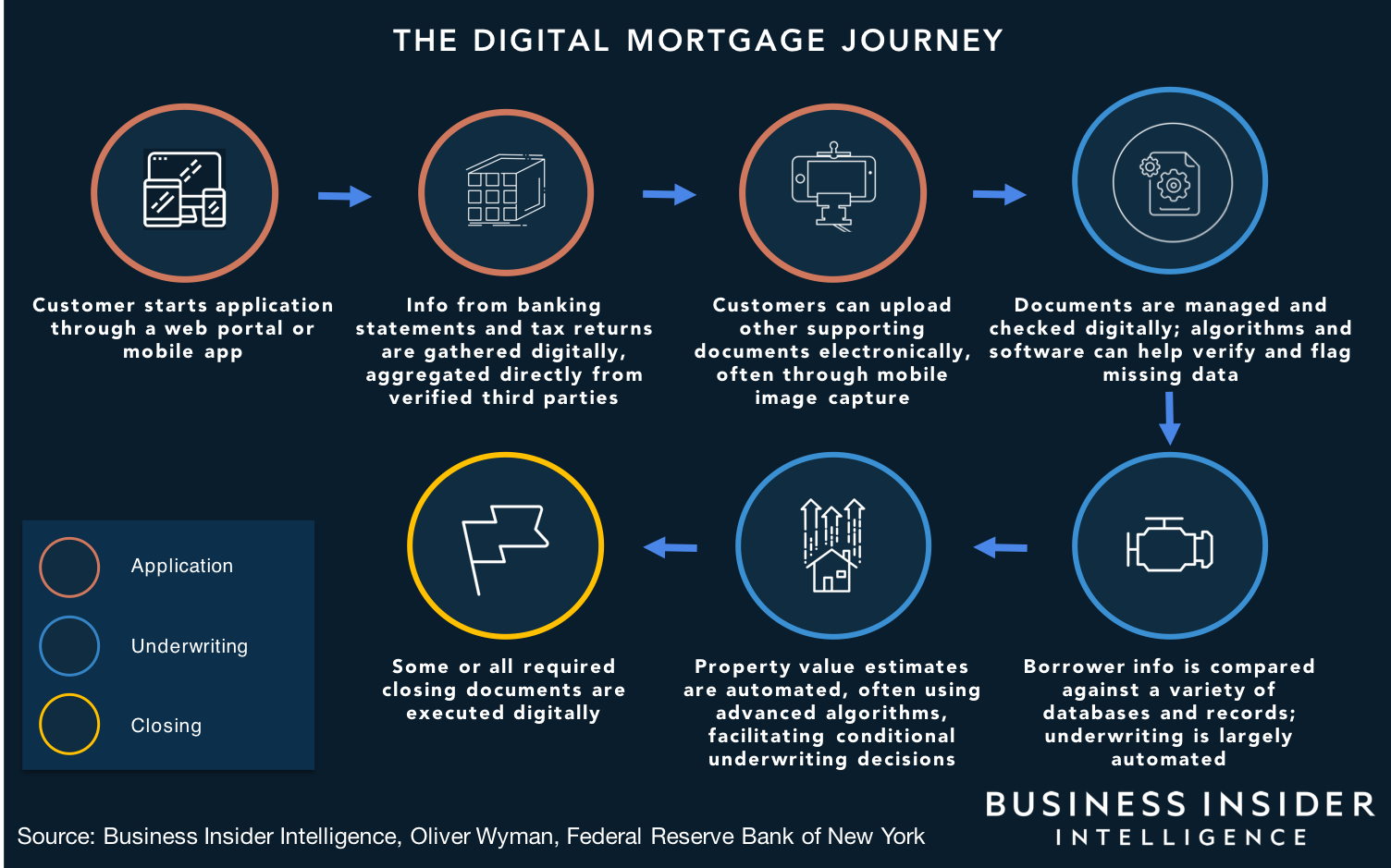 There are also completely exotic forms of lending. Thus, the companies Zola Electric and M-Kopa offer the residents of South Sahara, the least affluent region in Africa, microcredit for the purchase of small solar power plants. Once the contract is signed, the families are supplied with power generation systems, and the funds are collected using mobile banking.
Companies have also emerged to help financial institutions manage credit risk. These startups provide technology for building and implementing scoring models. Examples include ZestFinance and UpStart. The technologies of the first one analyze the data of online activity of clients, the second one also takes into account the education of potential borrowers.
Fintech trends in insurance
Both start-ups and large insurance companies combine the latest technological solutions with classic insurance services. An example is a startup Spixii, which installs special sensors on its customers' cars that track driving style. The more extreme a person drives, the more expensive insurance costs him. And vice versa, if the client drives calmly, without breaking the rules, then he is given discounts on insurance services, a larger compensation is paid.
Some insurance companies also offer discounts to customers who play sports. And activity monitoring is carried out using specialized fitness trackers. All of these features can be implemented by dedicated development team.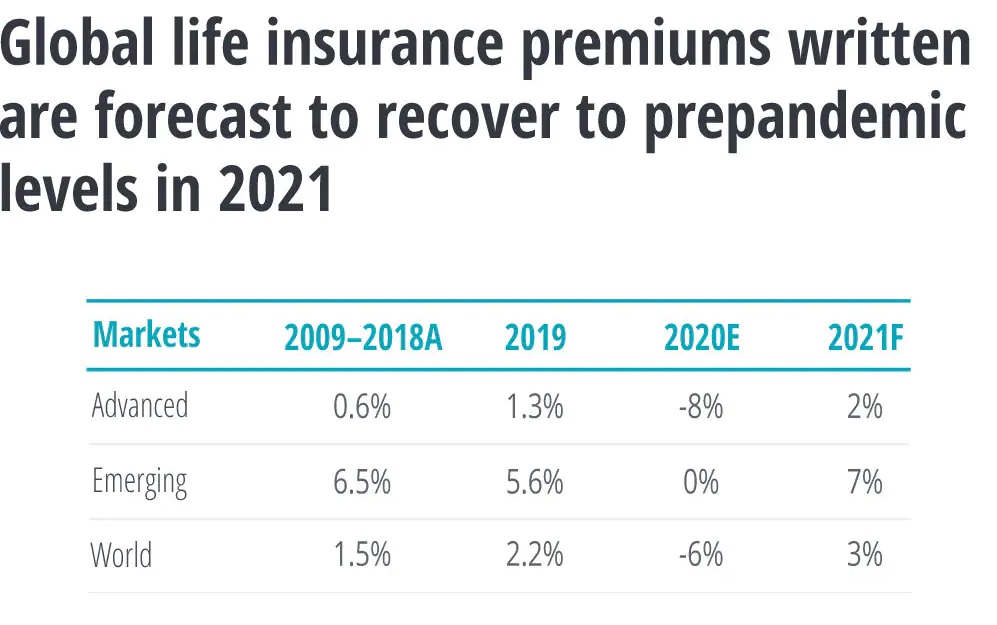 Online insurance is developing almost as actively as online banking. Moreover, the companies that offer online insurance services are gradually covering an increasingly extensive segment of the market. An example is the insurer DocPlanner, which in just a few years was able to launch a business in about 30 different countries.
Various services for comparing offers of insurance companies and brokers are also popular. Primarily these are Zebra, PolicyGenius, Bunker, FinanceFox, Alan, and CoverFox.
Cybersecurity and user identification
According to experts' forecasts, cybercriminals will cause global economic losses in the amount of $6 trillion in 2021.
At the same time, if large banks can deploy their own cyber defense infrastructure, it is not always available to smaller organizations to the same extent. Therefore, the market for information security technologies is actively developing, ready-made solutions that can be built into your own infrastructure.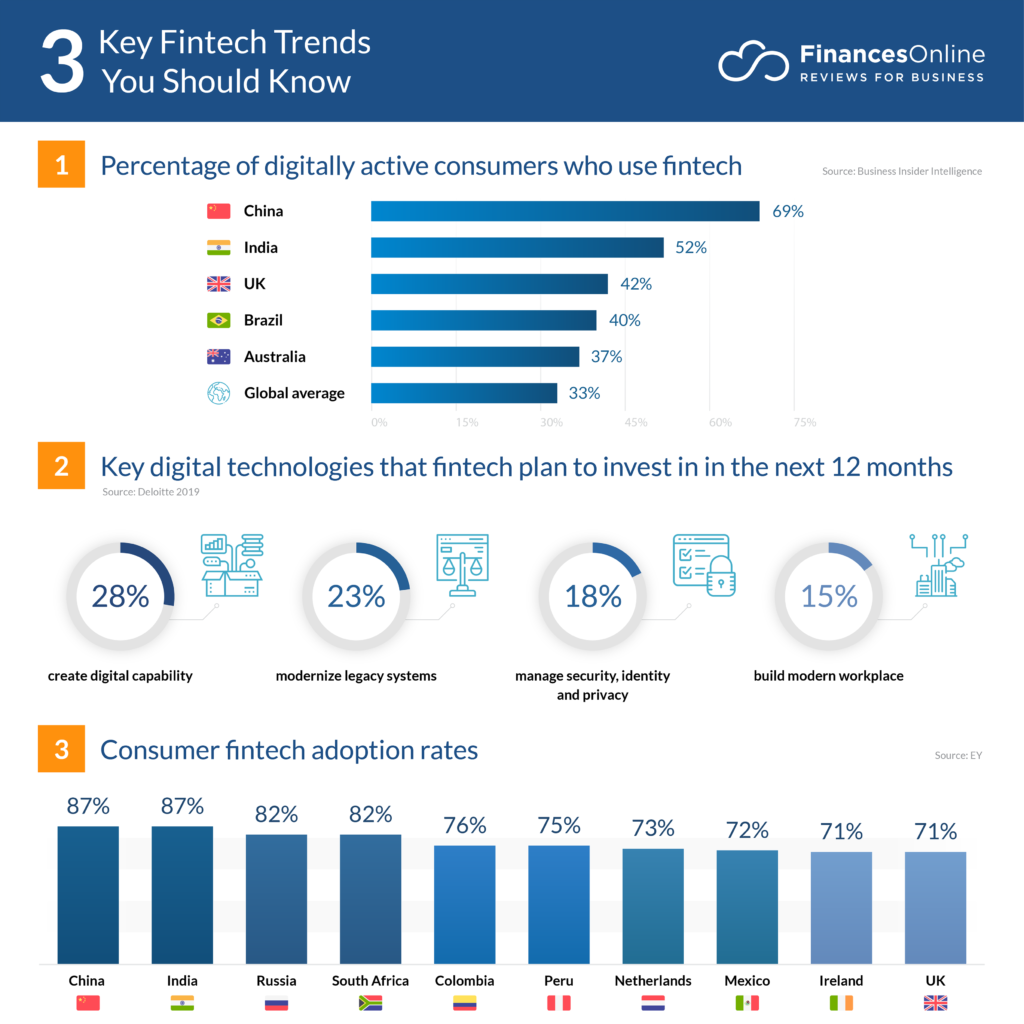 Predictive analytics, Big Data, and machine learning technologies are being introduced. The average information security expert is not able to analyze all the transactions of his organization, but the machine is.
Identification systems can protect clients of financial, insurance, and other organizations. And this market is also actively developing. Its volume by 2024 may exceed $ 50 billion. The Chinese company SenseTime Group alone has attracted over $ 3 billion in investments.
Final thoughts
In general, businesses, including banks, insurance companies, and e-commerce, understand that financial technology is the future. The changes cannot be ignored, it is simply dangerous for the business. Well, the development of fintech tools today is an important competitive advantage and a guaranteed way to come out ahead. In the near future, financial technology will penetrate even deeper into other industries, giving them the opportunity to evolve and expand.
In the current situation, fintech is being tested for strength: if in past crises it was only preparing to create disruptive technologies or began to offer mass solutions, now it has confidently developed and occupied its niches. At the same time, of course, the current crisis will not pass without a trace: the financial sector has already felt its influence, and in some of the trends there will be no rollback. For example, in the final transition to online, this is now the new norm.
Also, fintech development has recently set a trend that will determine the future development of both financial and non-financial markets - a course towards platforms, moreover, towards an open one. It is based on the introduction of external platform solutions - integrated developments in the part of online systems of interaction between market participants and end consumers. The platform economy transforms business models, develops partnerships between various fintech market participants, and creates added value for the digital economy.
So if you have already come up with an idea for the fintech development, let's discuss it and gather the best dedicated development team for your project.