GameDev Conference 2017
Last Saturday Ardas team visited Lviv to explore new horizons in game app development. Find out what we saw and heard!
GameDev Conference Lviv 2017 is a far-reaching conference held in Lviv for game developers. The event gathered about 50 speakers and over 500 participants from all over Ukraine on 5 simultaneous streams during one day.
Delivered presentations encompassed all stages of mobile game development: from coming up with an idea to entering global markets. We heard success stories, useful tips and life-hacks from developers, learnt what game mechanics and marketing strategies to use, how to develop good graphics and quality sound for a game.
But there were some reports that impressed us the most. For example, ​Mike Hines, who is a Developer Evangelist at Amazon in Seattle, Washington. Mike comes to Amazon after four startups and 13 years at Microsoft. At Amazon, Mike helped launch the Kindle eInk app development project, has written mobile app test criteria, judged games at major conferences like Casual Connect, White Nights and Pocket Gamer Connects, and is a blogger for Amazon Appstore and other tech blogs.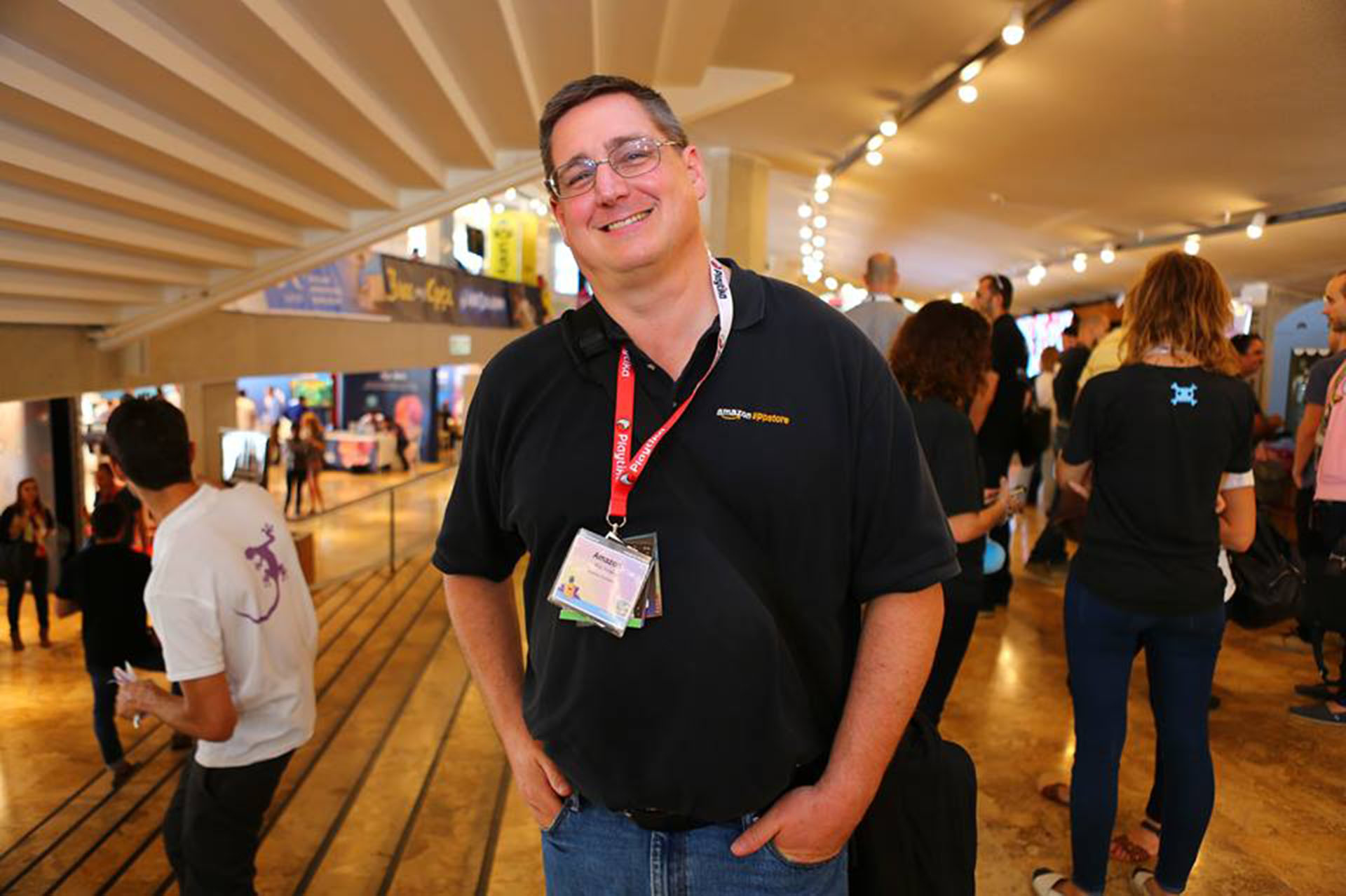 Here are some practical advices on how to generate the most revenue from Mike Hines:
Games with bigger selection receive more orders
Tutorials that introduce in-app items have higher conversion
Showing users how to "consume" gets repeat orders
Treating in-app items like a catalogue makes it easy to shop
Tuning game difficulty will encourage longer sessions
Offering ways to buy your IAP items when they are needed will increase conversion
Another speaker, who we would particularly like to highlight is Mihay Tymoshenko, who is an art director at DogoTogo Creative studio and a freelance artist. He created graphics for a lot of games, such as Contre Jour, Heroes, Wekings. Mihay is a co-author of a graphic novel 'A Hero in Prison' and a developer of his own games in DogoTogo Studio since 2011.
The name of his topic was "Copy&Paste", where he told us about the concept-art, inspiring, a creating process and a result. How can we use an experience and information, what can be stolen or not. How to add new information, mix it and achieve results.
During his report, we have watched a performance excerpt of American writer and artist Austin Kleon, who wrote the bestseller "Steal like an artist", where he speaks about creativity in the digital age for organizations such as Pixar, Google, SXSW, TEDx, and The Economist. Mihay highly recommended us to read this book to understand the difference between stealing and copying something for inspiration. But here are the main points:
Good theft
Honor
Study
Steal from many
Credit
Transform
Remix
VS. bad theft
Degrade
Skim
Steal from one
Plagiarize
Imitate
Rip off
Mihay cited several examples of good and bad copying, which undoubtedly shows the difference between theft and inspiration into practice. At the end of his speech, he said something that touched us deeply and perhaps the idea is the essential to succeed in any business: "Our head - it's a box that we fill in a lifetime. And if you do not put something worthwhile in it, then there will be nothing to get out in the end."
Our team continues to spread the wings and we are ready to bring your ideas on gaming to life! We work with experienced specialists in 2D, 3D and VR/AR game app development who can build games from idea to the final product.
Best regards,
Your Ardas Team