How to Build a Custom Fintech Software in 2023
Fintech is a boundless world full of new possibilities. E-commerce, contactless payments, organization of accounts – these are just a few of the areas where you can find a place for new software. Due to the pandemic, most financial processes have gone online, so the market still needs new solutions.
Before you dive deep into the world of fintech development, it's useful to understand the nuances of this field. In this article, we'll try to identify the main types of fintech software and their features, talk about the stages of development, industry trends, and the main challenges developers face today. So let's start our journey!
Types Of Fintech Software
You've used fintech software at least once if you have a smartphone. You come across such applications when paying in the market, communicating with your bank, shopping online.
These are the main types of fintech applications and some helpful stats. Of course, the scope isn't limited to them, but such options should be considered in more detail.
Payment and Money Transfer Apps
Such applications simplify the payment process and avoid the inconvenience associated with the traditional banking system. Quality software improves the experience for companies and their customers and automates receiving and sending payments. The leading giants in this field are PayPal, Revolut, Amazon Pay, Stripe, etc.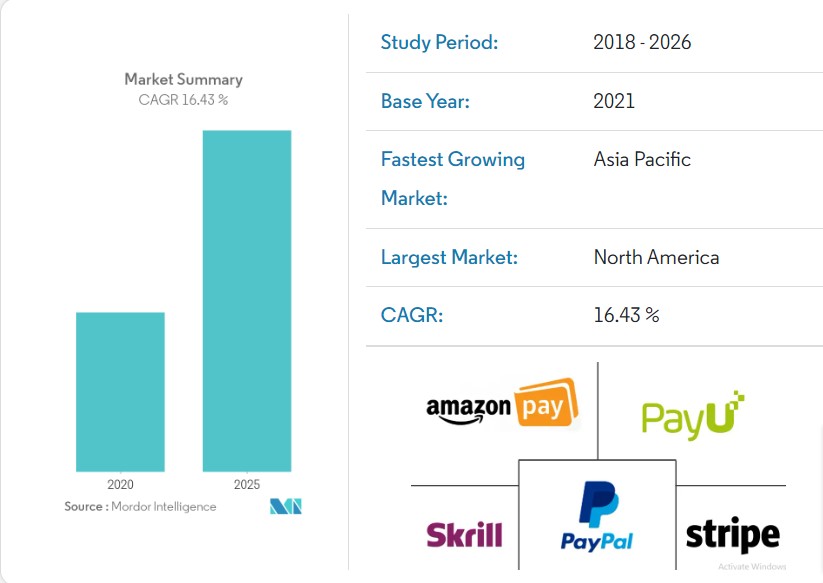 Why should you look in that direction? Software for digital payments dramatically simplifies the lives of both individual users and entire companies. It allows you to make financial transactions without territorial and currency limits. In addition, users can manage their own accounts, track transactions, control spending, and use statistics for financial planning.
You can create fintech app just for your business needs or launch the startup for payments as a service. In both cases, there is a good chance of financial success. According to Statista research, the total transaction value in the Digital Payments segment can reach US$7,8 billion in 2022. Expected annual growth rate (CAGR 2022-2025) of 10.88% resulting in a projected total amount of US$10,7 billion by 2025.
Mobile Banking
The first online banking platforms, such as Wells Fargo or Bank of Internet USA, appeared in the mid-1990s. Mobile applications have entered the market in 10 years. While such software had limited functionality and the simplest implementation, it opened up new opportunities for users and initiated radical changes in the financial services industry.
Modern fintech solutions give customers not just direct access to their accounts. They offer a range of financial transactions that can be carried out remotely and without bureaucratic obstacles.
The global digital banking market is projected to reach $30.7 million by 2027 from $9.1 million in 2020, with a CAGR of 19.0% over 2021-2027. These include traditional banks that develop mobile applications to stay competitive and radically new digital neobanks.
So, alternative banking offers many development opportunities. Cardless payments, micro-personalization, digital format banks only - all this is just the beginning of the industry, and the market is still open to new strong players.
Loan and Lending Software
Digital lending is another promising type of software in the field of fintech. Such platforms are designed for various financial institutions, including banks, to automate the lending process. They are needed to organize the procedure of remote loans receipt and payment, credit calculations, databases formation, and fraud detection.
According to Allied Market Research, the global peer-to-peer lending market size was valued at $67.9 billion in 2019 and will reach $558.9 billion by 2027. Digital lending apps improve customer experience, reduce time-to-market and costs.
Trading Software
The success of a trading strategy largely depends on assessing the patterns of trading data. The human factor can influence the assessment, while the technical analysis is carried out entirely objectively and without human emotions. It allows you to generate effective sales indicators.
Trading software helps make decisions based on detailed analysis and trade successfully using all the necessary tools, resources and indicators.
So if you're thinking of developing a fintech app, here are some numbers for you. According to Statista research, the global online trading market will increase at a growth rate of 5.1 percent per year, increasing to an estimated $12.16 billion in 2028.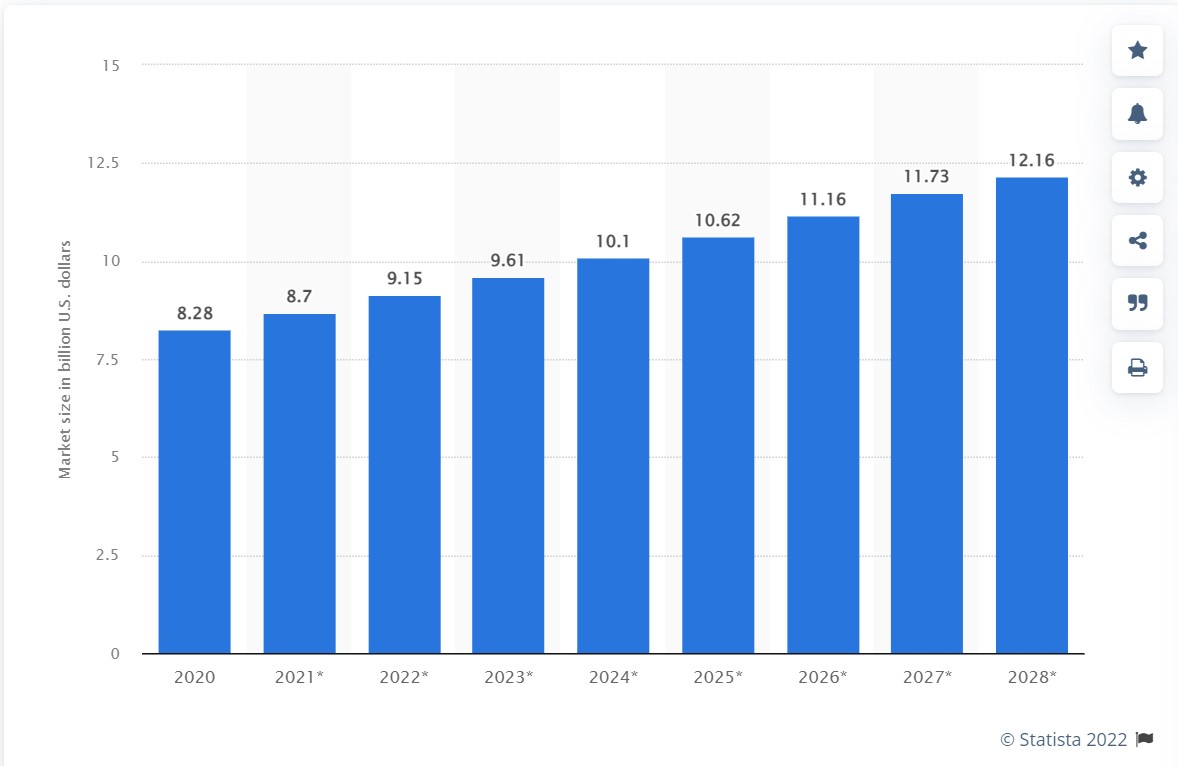 Investment Software
According to the Grand View Research report, the global wealth management software market size is expected to expand at a compound annual growth rate (CAGR) of 13.5% from 2021 to 2028. It means that people need more up-to-date tools to control their assets.
Investment software is designed for financial management and profit analysis. Wealth management apps collect useful customer data, help improve sales and evaluate the effectiveness of your chosen strategy. You can see these as a personal investment adviser on a smartphone or laptop.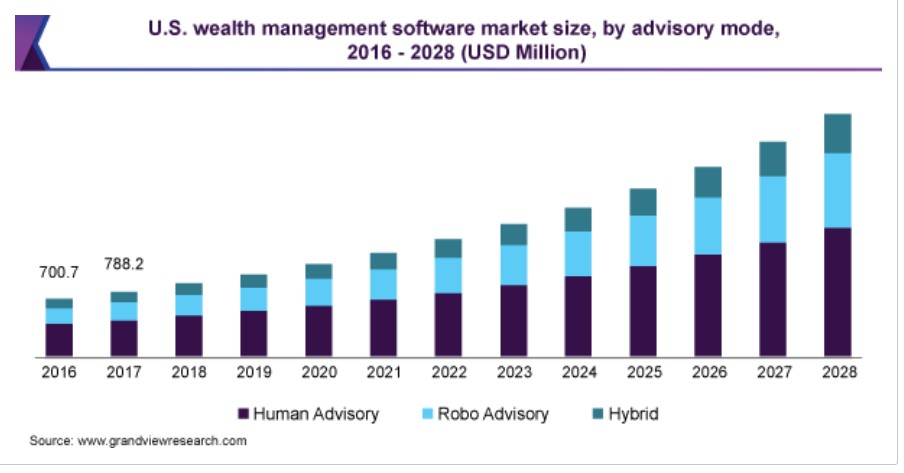 Insurance Software
Modern generations of insurance software allow companies and agencies to provide customers with personalized services quickly and clearly. For example, applications can form dynamic prices and proposals based on tracked data.
Insurance software is the automation of documents' storage, retrieval and management, convenient management for agents, automated processing of invoices and payments, messaging, etc. Clients' issues can be solved directly in the application, which significantly improves the customer experience and reduces the burden on staff.
According to Valuates Reports, the global insurtech market size will reach $1.19 billion by 2027 at a CAGR of 34.4%. The market's growth will lead to the demand for the digitalization of insurance services. So this field is really promising for fintech app development.
Risk Management Software
Any business, especially financial, is subject to numerous rules, prohibitions and laws. Therefore, international companies must closely monitor all changes in each country of their presence. At the same time, they have to take care of fraud prevention, protection against cyber attacks and primary risks in the market.
Earlier, hundreds of people were involved in this process for in-depth analysis and study of many regulations. But today, risk management software helps business owners meet all market demands. Providers make a fintech app for fraud detection, company data analysis, and risk management. Data security features automatically detect all problems and optimize compliance processes. Analytical tools provide indicators and charts to track and monitor progress.
Financial Analytics Software
Financial analytics is all about collecting, monitoring, visualizing, and forecasting data in the financial sector. The primary purpose of this process is to assess the financial performance of an individual user or entire company in order to make better decisions.
Analysis not only helps control our cash flows. Data integration from CRM, ERP, and other systems provides tools for assessing the overall picture and avoiding risks.
Modern software for financial analytics simplifies and automates all the above processes. In addition, developers often use AI, which helps to gather so much data that no one can collect in a lifetime.
Here're some stats as food for thought. According to NMSC, the global personal finance software market revenue was valued at $0.94 billion in 2019 and can reach $1.8 billion by 2030, with a CAGR of 6.1% from 2020-2030.
Core Fintech Apps Features
Fintech is a dynamic field of development, so the list of main features may change depending on such factors as the new tech stack trends, the software type, the particular users' needs, etc. So now we can only talk about the core app features that have been relevant so far.
Authentification
Since you deal with finances and personal data, secure authentication is an absolute must. You need to take care of a convenient and modern authorization/registration system, as well as data verification tools. And as experience shows, the best option for today is biometric authentication.
According to research conducted by VISA among American customers, 65% are somehow familiar with biometrics. It means that this authentication method is the fastest and most secure among other auth fintech solutions and is convenient for people with different levels of comfort with technology. So, it's worth going along that path.
Transaction History
This feature is simply necessary because it allows you to perform several tasks:
effective tracking of all transactions;
monitoring of financial activities for additional security;
fraud prevention.
Gathering information from all transactions allows you to create valuable reports, build quality analytics and help users improve financial literacy.
Money Transfer
The cross-platform money transfer function is needed not only for applications that are purely related to e-commerce. It's required for any mobile application development for fintech: trading, invoice control, even in courier delivery systems. Therefore, it is crucial to find a way to integrate this feature most properly.
Account Management
Easy account management is your chance to retain a customer effortlessly. Clarity and simplicity are the main trends in any software development, not to mention fintech, where you need to manage different indicators simultaneously. So, it's essential to develop a system to help users easily manage funds, add and change cards, control all accounts.
Visualization and Dashboards
Data visualization and information dashboards are required regardless of the type of application. Users may not use this feature as often as authentication, but it's no less important. Dashboards allow people to see the full picture of financial transactions, plan future expenses and manage assets.
Notifications
When it comes to financial apps, notification is a guarantee of security not only for your users but also for you as the owner of the software. Timely and correct notifications are part of fraud prevention. This is also your way of communicating with customers, which can be used for "gentle" marketing. So don't skimp on developing a real-time notification system.
Billing and Invoicing
The ability to manage bills and invoices is the key to all fintech projects' success. Your software should have functionality for clear bills organization, templates usage and creation, as well as storage and processing of all the invoices.
Automation
Automation is needed to speed up the requests processing and, as a result, improve the user experience. You can use AI or any other tools; it all depends on your needs and software type.
Automation also helps reduce workloads and delays in critical workflows. So if you've decided to build a fintech app, you should pay special attention to it.
UX/UI
UX/UI is an integral part of any application because it adjusts the user's path with the software's functionality. Therefore, it is worth thinking about a personalized interface design that provides complete control and improves accessibility.
Сore features depend on the specific goals of your app. A detailed list is always discussed directly with the analytics and development team.
Cost of Developing a FinTech Solution
It's hard to name the standard price of building a mobile app for fintech because each business has different requirements and goals. The budget can be estimated depending on three primary indicators: the country, the type of application and the team model.
Cost By App Types
A simple application with basic functionality will cost you between $30,000 and $50,000. For example, it will perform well as a money transfer tool, but don't expect this to be an advanced competitive solution. Rather, it's an option for use within the company.
An average option will cost you between $50,000 and $80,000. In such cases, you can expect a more modern approach to development, wider cross-platform functionality, and a more reliable security system.
A comprehensive custom fintech app with third-party integration, extensive functionality, compliance with all requirements, and the highest level of security costs from $ 80,000.
For example, the banking app average costs between $40,000 and $70,000, insurance software – from $45,000 to $70,000, investment – between $60,000 and $120,000.
Cost by Team Model
The team also affects the overall cost of development. The price depends on the level of specialists, the number of people involved in the project, etc.
On average, in-house team services range from $70,000 to $90,000. Local agencies from the US will cost $120,000 per project. Average freelancers' services cost is $ 30,000, but development can take a long time without quality assurance. An outsourcing fintech software development company from Eastern Europe will cost $50,000 for developing a competitive and up-to-date application.
Cost by Countries
The location of the fintech app developers is no less important for pricing. For example, the application of medium complexity in the US will cost between $180000 (for a simple investment app) and $500000 (for a banking app). The same software price in Central Europe is between $270,000 and $400,000. In Eastern Europe, you'll pay for this $60,000-$280,000.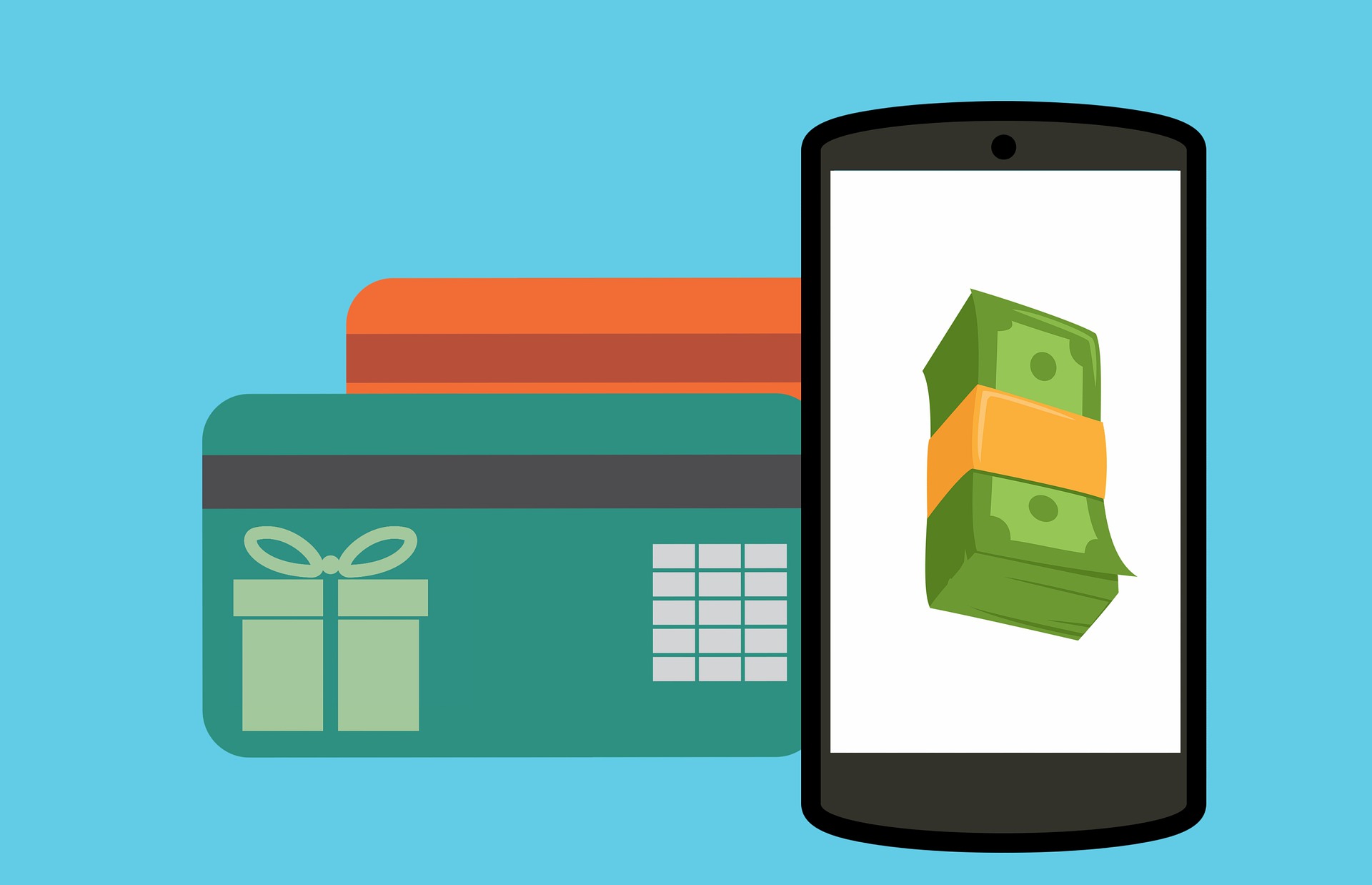 Tech Stack to Build Fintech Product
To make a fintech app, developers use different tech sets. The choice of technology depends on your software goals and features.
Web Development
Web frontend development is all about the client-side of the application and user interaction with your product. A combination of markup, stylization and logic languages is most often used to develop the interface: HTML, CSS and JavaScript.
However, web development technologies are not limited to these simple options. Today, developers use frameworks to create an effective program architecture. Each programming language is compatible with different frameworks. The most popular options are Angular, React, Vue.js.
Mobile Development
Mobile application development involves creating products for specific platforms, mainly iOS or Android. Each platform has its own characteristics and requirements.
For iOS-based fintech apps, developers use Swift and, in rare cases, Objective-C programming languages (C ++, C#, etc.), and for Android-based products, the most popular option is Kotlin. Also, the team needs special toolkits such as Apple X-code, Android Studio or Android Developer Tool and iOS/Android SDK.
For cross-platform apps, developers use React Native, Dart\Flutter, Ionic and, in some cases, С# or Xamarin. The choice depends on project features, goals and the developer's personal preference.
Back-End Development
Backend development is about app logic building. The server side is also responsible for storing data and processing it correctly. Here team uses programming languages ​​such as Java, Ruby, Python, C-Oriented Languages ​​and Kotlin. The choice of language depends on product features, its goals, and developers' personal experience.
Databases
To build a fintech app, you need a reliable database. The more popular your product becomes, the greater the load on the system, so the chosen database must process user requests quickly, efficiently and consistently.
Of course, the choice of such technology depends on the product's characteristics. However, any solution must have a high level of security and sophisticated encryption algorithms. In addition, every app needs an efficient, scalable and flexible database.
Today's most popular options are PostgreSQL, MySQL, Kafka, MongoDB, Oracle, Redis. All these databases have their own specificities, so the final decision must be made based on developers and analytics research.
Cloud vs Server
In the case of serverless architecture, the server environment is cloud-based. The main task of developers is to create the backend functionality for responses to client triggers. In such cases, the hardware and data processing is outsourced.
The main advantages of the cloud solution are:
Save time and money by reducing management engineering and infrastructure costs.
Payment only for loading.
Quick launch of new services.
High level of security and easy introduction of new methods of protection.
Ability to run a backup from anywhere.
The main disadvantages are the limited data storage size and the inability to access data without an Internet connection.
A server is a kind of special storage device for data that provides access to it from other computers. Among the main advantages of this solution for fintech apps are:
High download/upload speed.
Ability to control system settings and backups.
Security due to limited physical access to the server.
Unlimited space.
As for the disadvantages, it should be noted that the server requires regular maintenance, installation of expensive hardware and constant monitoring.
Which option to choose? It all depends on the type of your application, its scale and its purpose. The best solution can be found only after consultation with developers and analysts. They will help you choose the option that will save money and get the highest level of security.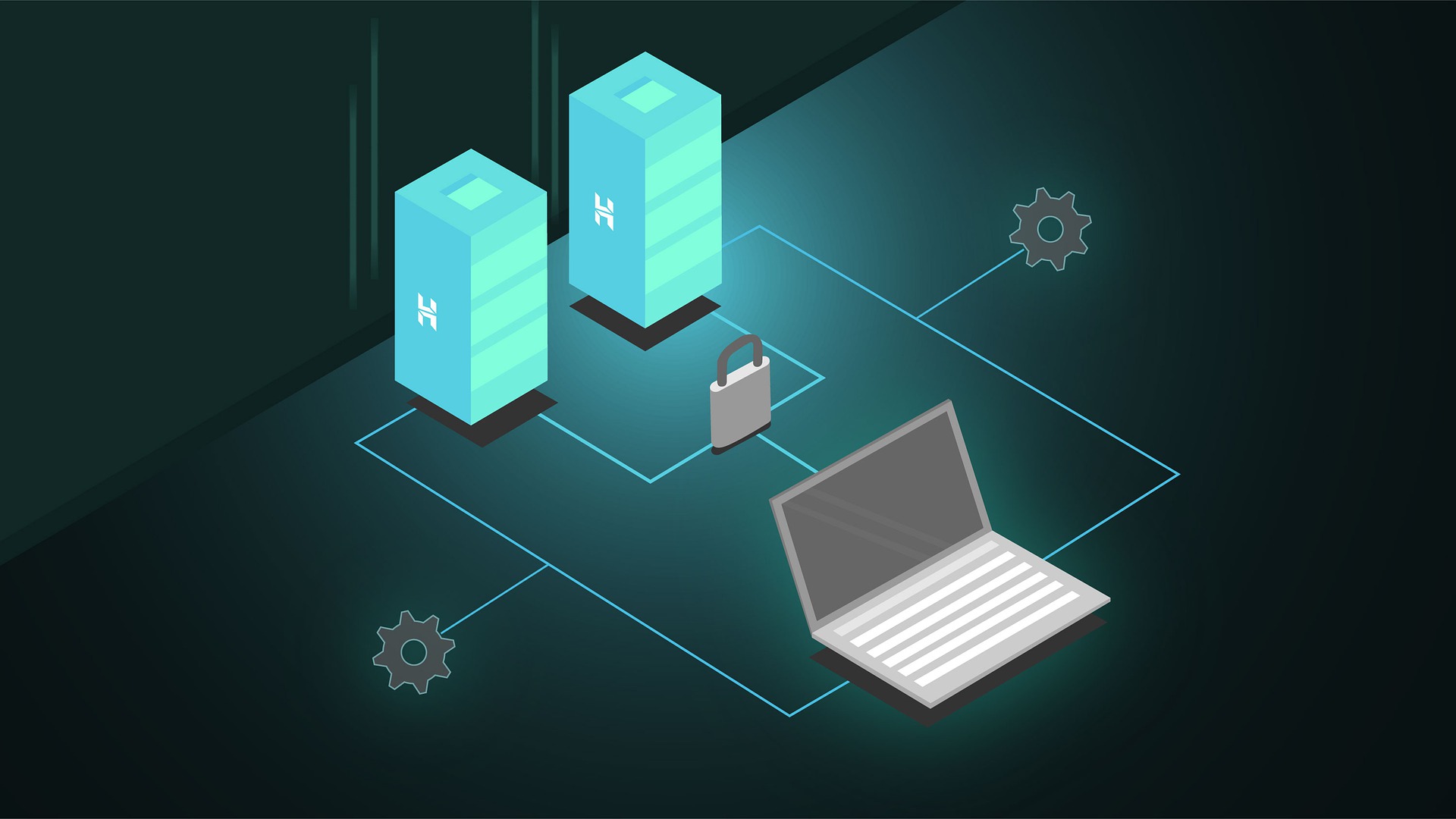 Fintech Development Process
In general, we can identify several main phases of fintech applications building.
Discovery Phase
The discovery phase is incredibly important because this is where the primary research takes place. Analysts, marketers, developers, designers study the market and its requirements, find the competitors' weaknesses and strengths, gather all the essential data to build a future project prototype. It's when we can anticipate all the costs and risks through in-depth analysis.
Design Phase
Well, now we have all the data to build a future application appearance. Here we think about first-user navigation, a cool custom interface, and absolutely everything we need for the best user experience. Designers create a project that preserves your brand authenticity, improves accessibility, carefully guides each user in the right direction and intuitively guesses all his needs.
Development Phase
Design is just the "skeleton" of your application. You need to add muscles, systems, and brains to turn the prototype into a real superhero who beats competitive apps. All this is happening during the development phase. The team creates a working interface, configures databases, works with the server, etc.
Test Phase
We can't release our project like a helpless duckling into a big harsh world. We must ensure our app has become a beautiful swan without bugs and errors. That's why we need a test phase. Here we track the efficiency and convenience of the software, its operation and functionality one more time. And only after we're finally convinced of one hundred percent perfection, we present it to users' discretion.
Product Improvement Phase
We all need to develop and improve. This also applies to fintech applications for iOS and Android. For example, Tamagotchi is a cool thing, but we use it for nostalgia. Especially in a world where there are entire game universes.
Your fintech product must change and improve along with all market demands, and respond to any changes in legislation. Therefore, it requires constant support in the improvement phase.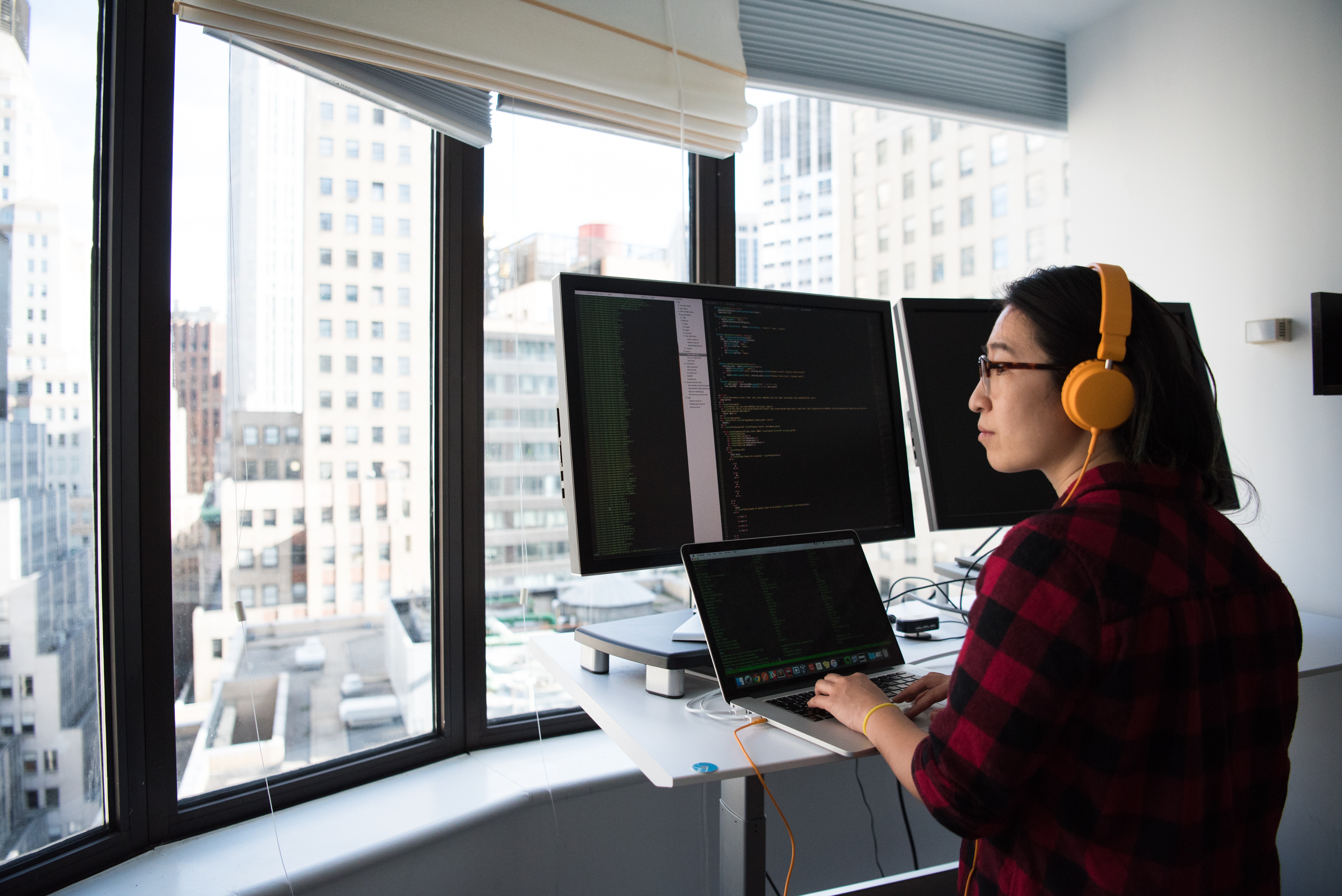 Challenges of Creating a Fintech Solution
Even those who know how to build a fintech app can face new challenges that the tech world "kindly" offers us. Some of them deserve special attention.
Compliance with Security Protocols
Each fintech product must operate within government security protocols and regulations. On the one hand, it improves the reputation and increases users' trust. On the other hand, it's much more profitable to spend money and time on compliance with security protocols than to pay fines, court fees, or lose income due to temporary bans on activities.
Each country has its own regulations; I'll give just a few examples:
GDPR: General Data Protection Regulation. It regulates the protection of EU residents' data, even if the company's physical location using this data is outside the European Union.
PCI DSS: Payment Card Industry Data Security Standard, mandatory for all organizations with access to credit card data.
eIDAS: Electronic Identification, Authentication, and Trust Services. The law regulates electronic identification and trust services for electronic transactions in the European single market.
There are a lot of other hard-to-say abbreviations with a huge amount of restrictions and responsibilities behind them. Therefore it may be necessary to consult with experts on this issue during the app development.
Fraud Prevention
Security is the cornerstone of any fintech application. Unfortunately, along with the development of technology, fraudsters are developing as well. Therefore, one of the main challenges of the modern fintech industry is to prevent fraud.
Therefore, today's best options for this are using HTTPS and SSL security protocols for each connection, E2EE/End-to-End Encryption of all transactions, using cryptographic keys, etc. It's also important to pay special attention to authentication methods. Biometric or two-factor authentication will make fraud's life much more difficult.
Again, each type of fintech software has its own protection methods, so it's more reasonable to discuss them with the developers.
Customer Data Security
Customer data security is a real thing without which no fintech project can exist. Therefore, it's vital to identify all vulnerabilities at the development stage and prevent their impact on the user experience.
So, as in the case of fraud prevention, it's necessary to find the best authentication solutions. Know Your Customer system, data encryption and obfuscation, two-factor and biometric authentication; all these tools are required for data protection. It's also critical to think about real-time notifications that signal any changes.
AI & ML Algorithm Implementation
According to Mordor Intelligence research, the global AI in the fintech market was estimated at $7.91 billion in 2020, and it is expected to reach $26.67 billion by 2026.
Big data and AI have already affected every financial institution, and it's simply impossible to compete with other applications without these technologies' implementation. Such tools help to collect and process personal data, social status, users' financial behavior, as well as their habits and information about the activity.
Implementation can be challenging for any financial institution. It requires technical changes, maintenance and adaptation. Only implementing machine learning algorithms will help combine large amounts of data with artificial intelligence. This is a chance to create a product that will evolve as fast as the world of technology.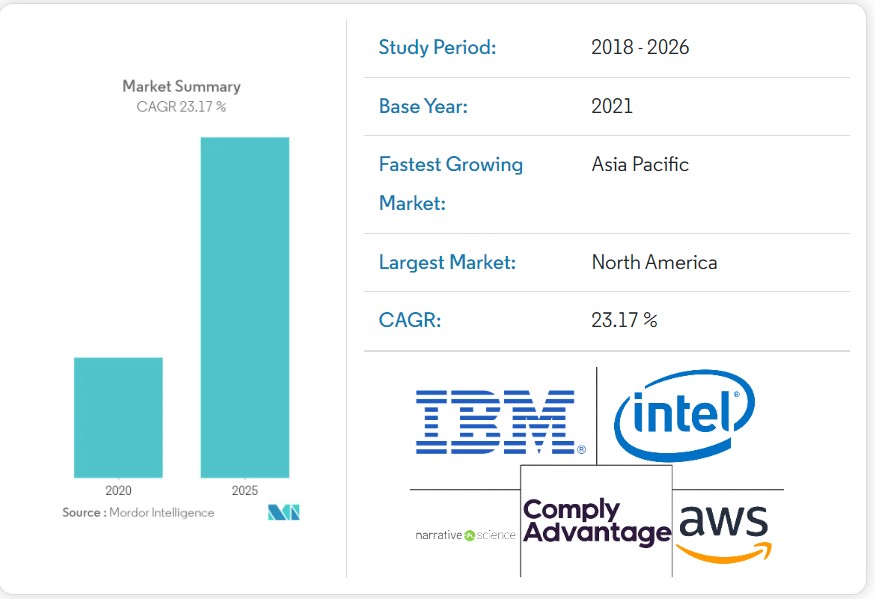 Third-Party Usage
Third-party integration is a convenient way to implement significant additions without the cost of developing and building compatibility with regulatory requirements. Sometimes such solutions even help increase brand awareness and customer loyalty.
The main challenge is secure deployment. The simplest option is third-party APIs. This method is often used to integrate with payment gateways such as Stripe or Zelle.
Fintech Apps Trends in 2022
2022 promises to be a year of dramatic changes and, ultimately, new financial technology solutions. Some trends are particularly worth talking about.
WealthTech
WealthTech is one of the most promising areas of fintech. It dramatically simplifies the lives of thousands of companies. How? Here's the answer.
Financial analytics allows businesses to get an idea of ​​all the important trends to increase efficiency and improve the product. This analysis examines customers and their needs, collects financial data, composes them, identifies patterns and forecasts. To process huge amounts of information and create clear reports, you need quality software.
And here, WealThtech comes into the picture. It allows you to increase capital by finding the best solutions using modern technology. Experts expect this market will grow from $54.6 million in 2021 to $137.4 million by 2028, at the level of 14.1% during 2021–2028.
The use of AI, cloud-based technologies and Big Data provides incredible opportunities for developers in this area. Now applications can create personalized solutions to manage and increase corporate and personal finances. So, everyone has a chance to enter the market with their unique WealthTech project.
Web3 and Decentralization
Web3 and decentralization are ideas that are already changing the world. What is Web3? It's a new iteration of the Internet, where a blockchain is a tool available to everyone. This technology allows each user to own, use and control data as assets.
The overall goal of Web3 is to dramatically change the balance of power and take the leverage out of giant corporations like Meta or YouTube. This is how decentralization should take place: everyone owns data, and the data control is supported by cryptocurrency.
I can talk about Web3's philosophy forever. But long story short, cryptocurrency has every chance to turn from a niche asset into a major one that regulators and investors will legitimize. Transactions with such assets don't need to be confirmed by banks, and payments can be sent by everyone and anywhere.
Blockchain as a user-driven registry technology offers a new way of financial exchange – decentralized finance or DeFi. The whole system will require not only reliable codes but also tools to protect and conveniently control their assets. What if your app became such a tool?
RegTech
Fintech regulation and legislation are constantly being tightened up and changed. Businesses must meet all government requirements and constantly change with them. Nobody wants to break any laws. It's especially true for international corporations.
So the world needs RegTech. It's much cheaper to buy software than to pay huge fines. In 2022 RegTech applications must perform such functions as:
automatic processing of fiscal and regulatory information;
risk management and analytics;
control of fiscal processes in the company;
implementation of regulations;
identification control.
Machine learning is actively involved in creating high-quality RegTech software, so it may be worth looking in this direction.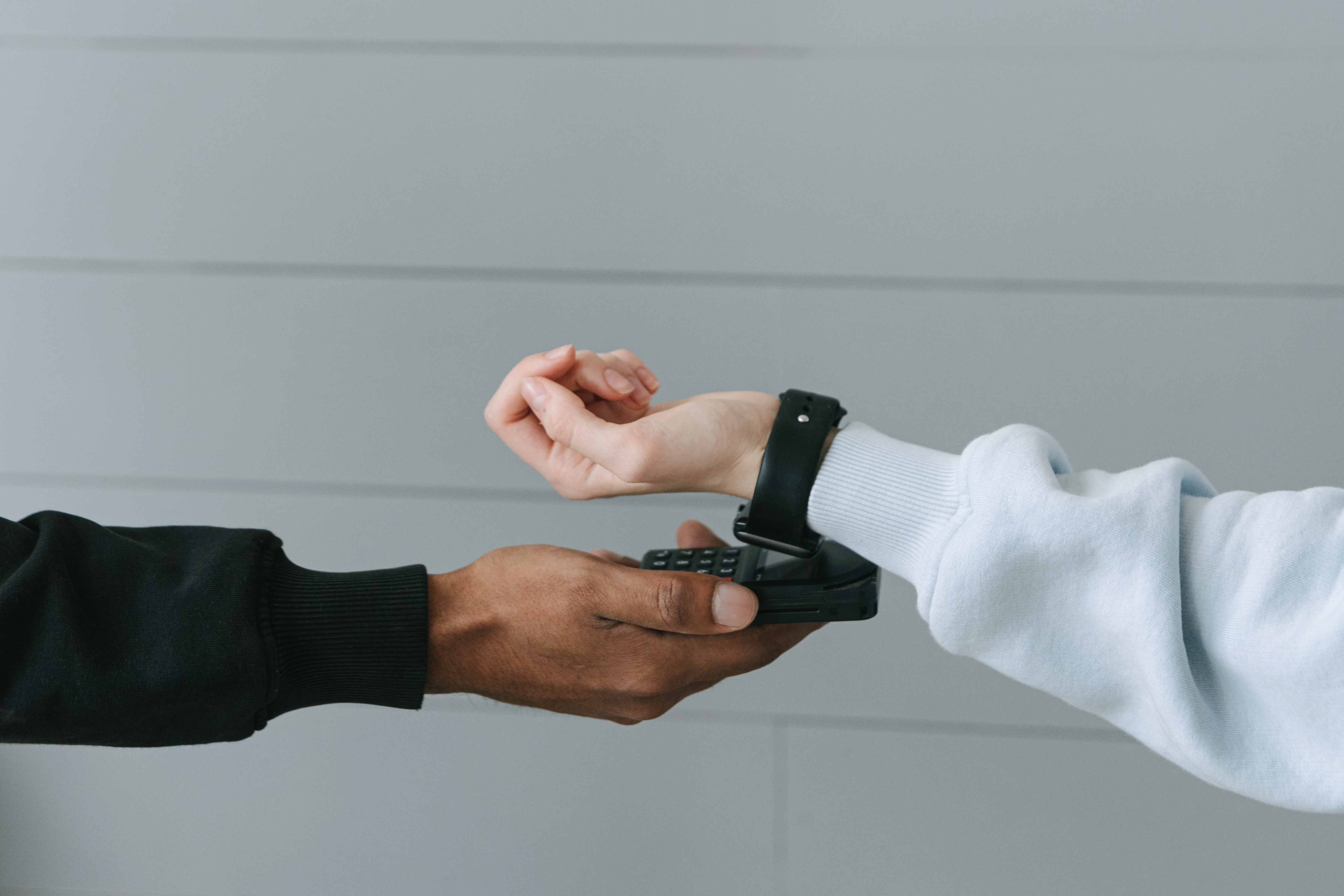 FAQ
What is your experience in fintech app development?
We have extensive experience in custom fintech app development. You can find CFD trading instruments and introducing broker portals, dynamic discounting SaaS tools and many other successful projects in our portfolio.
Can you build an MVP for my fintech app?
Certainly! Based on our experience, we've created a process of developing startups using the best solutions, unique approaches and without exceeding budgets.
Can you provide dedicated fintech mobile app developers to work with my project?
No problem. Our dedicated teams will be an extension of your business. They are transparent in management, share all responsibilities, and can work self-contained or integrated into your team.
Where is your fintech mobile app development company located?
We're a Ukrainian company with representatives in the US, UK, Ireland, Germany, Austria and other countries. You can find out more about us here.
Final Thoughts
Fintech is a world of unlimited possibilities. Mobile banking, trading, lending, insurance software – this is an incomplete list of products evolving within the industry. And owners of such apps have to face some challenges such as AI and ML algorithms implementation.
However, fortune favors the bold. And if you dare to create a unique product in fintech, we would be happy to help you and answer all your questions. Just contact us in any convenient way.
Interested in this expertise?
Get in touch with us and let's discuss your case. We will gladly share our knowledge and experience with you and find the most suitable option for you.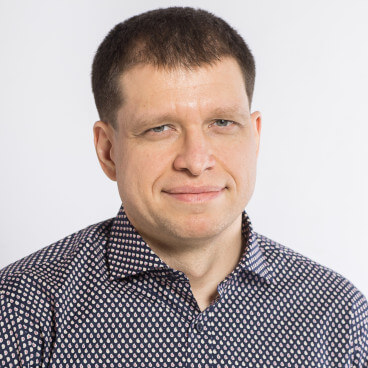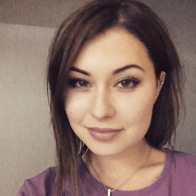 Andrew
Ryzhokhin
Chief Executive Officer